Refugee Eye, a new gallery devoted to art by refugees, has opened in our building at 849 Valencia Street in San Francisco. The first show features photography by Jehad al-Saftawi. The gallery is the brainchild of al-Saftawi and his partner, Lara Aburamadan, asylum seekers who arrived in the Bay Area from Gaza City in 2016. Al-Saftawi's book of photographs, My Gaza: A City in Photographs, was published by McSweeney's in 2020. McSweeney's editors interviewed them via email about the gallery's opening.
- - -
McSWEENEY'S: How did Refugee Eye begin?
JEHAD AL-SAFTAWI: Conceptually, Refugee Eye is the experience that refugees like us undergo when moving from everything they have ever known into a totally new environment, all in search of a sense of belonging.
LARA ABURAMADAN: The idea began with a note on my iPhone, imagining how one day Refugee Eye could become a showcase for artists who have migrated to new places. I started a hashtag #refugeeye back in 2018 as a way to find some familiarity in this new place and share my account as a refugee trying to settle. In the beginning, it was hard to figure out what story we should tell, but eventually, with this hashtag, our photos and artwork found a new home. A couple of years later, we met with Dave Eggers and told him about our idea for Refugee Eye. He encouraged us to make it happen.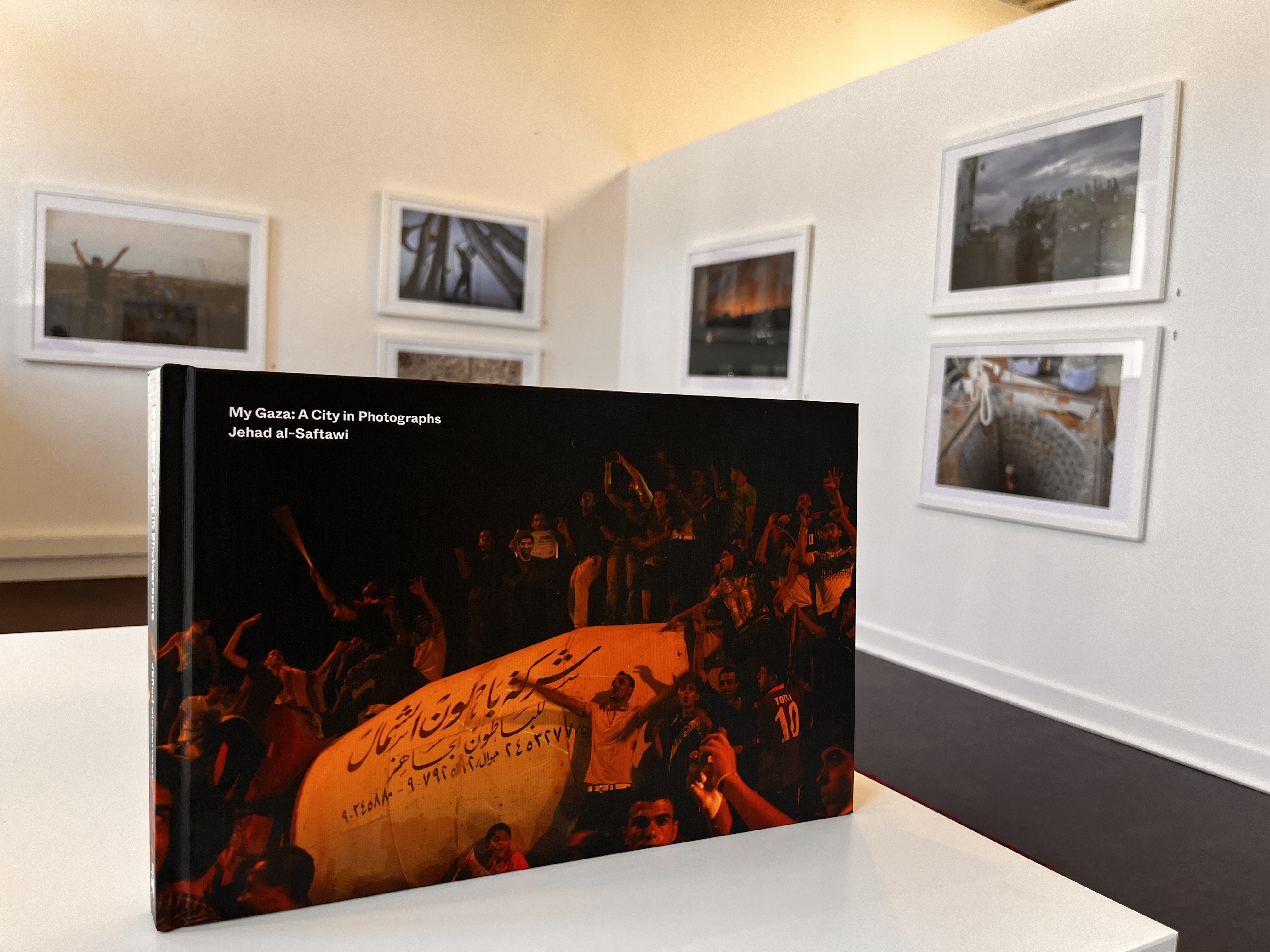 McSWEENEY'S: The gallery space is an extension of your nonprofit's work of the same name. What is Refugee Eye's mission?
ABURAMADAN: Refugee Eye is a visual-storytelling hub devoted to exhibiting art by refugees from all over the world. We want to spotlight their stories of exile and share their perspectives.
McSWEENEY'S: You're clearly serving the worldwide refugee community with a platform to tell their personal stories. You're also serving the public at large by providing this rare and vital window into the modern refugee experience. How do you balance those two things, and what have gallery visitors told you about their encounters with the stories you're telling?
ABURAMADAN: We think these two goals go hand in hand. We're trying to create a forum where people are motivated by self-expression and critical thinking, and eager to enrich the discourse. We hope Refugee Eye will be a place where people can meet and connect with other refugee communities, and help them place roots in their new homes.
We're attempting to capture images that bring authentic experiences to the refugee policy debate at a time when the international community's ability to respond to these crises is stretched thin. We hope to refute the stereotypes about refugees, spread empathy, and help lead the next generation of refugees by meaningfully contributing to local issues on the ground in our countries of origin and the U.S.
McSWEENEY'S: In 2020, McSweeney's released My Gaza: A City in Photographs, which chronicled your 2016 escape from Gaza City. How did putting together the book inform the work you're doing now with the gallery and the nonprofit organization?
AL-SAFTAWI: Working on My Gaza definitely influenced the creation of Refugee Eye. It helped put into context the social groups where we came from and our new world here in the U.S.. An even bigger influence was our own experience of being exiled and trying to plant new roots in a different part of the world.
McSWEENEY'S: How can people get involved in your work and support it?
ABURAMADAN: People can buy a picture or print—all photos in our gallery are for sale. You can also donate to Refugee Eye; we are a registered 501c3 organization. All donations are tax-deductible, and contributions will directly support refugees and help share their work with the world. We also need volunteers to staff the gallery, get the word out about our mission, and help with other projects. Please follow us online and spread the word.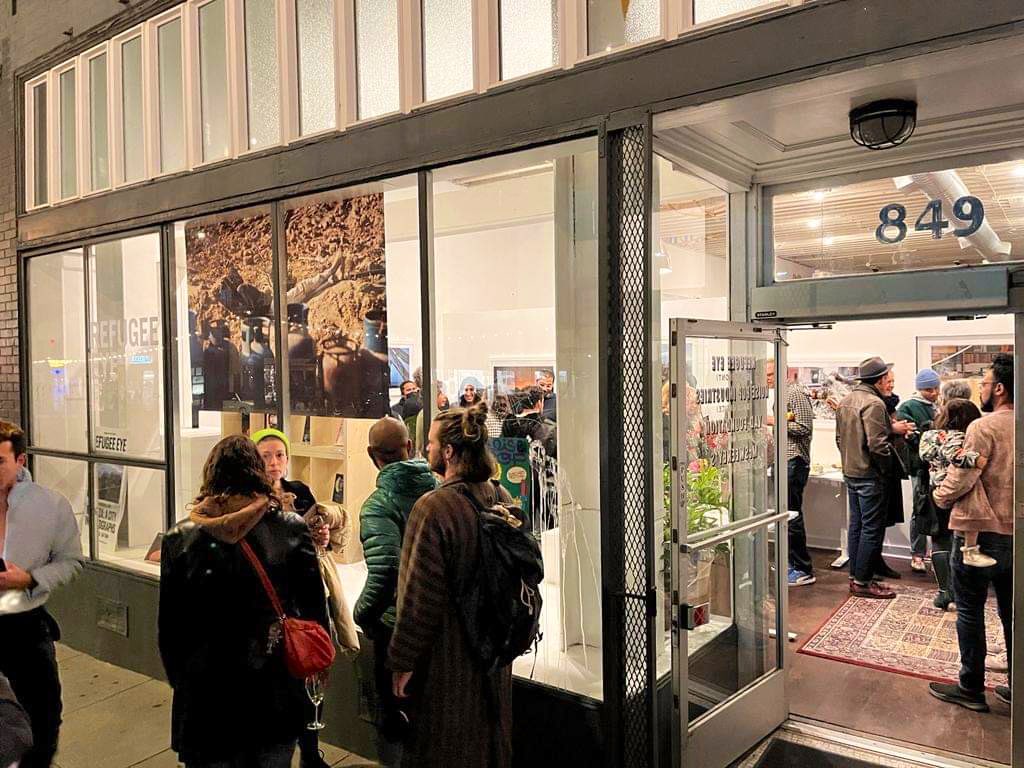 - - -
"MY GAZA: A City In Photographs" runs through May 8. 849 Valencia Street, San Francisco, CA. Gallery Hours: Tuesday, Wednesday, Friday, Saturday – 11 a.m. – 6 p.m. More info here.