Dear Reader:
McSweeney's is on the road! Not the actual road, we lost our license a long time ago, but The Road to 50—our very own midcentury mark is now just one subscription's worth of issues away. We have squeegeed the windows, we have topped off the tank, our bellies are full of Doritos and we've had at least three or four Wild Berry Five-Hour Energies in the last twenty minutes—now we're just waiting for you!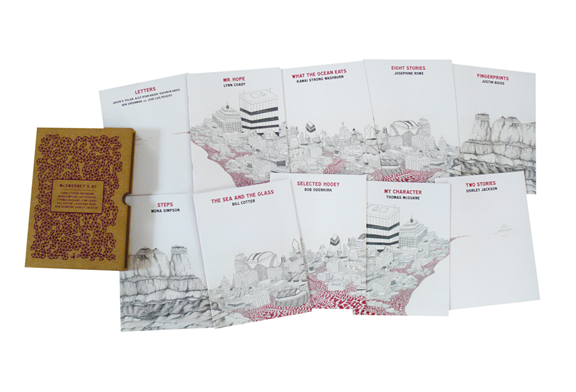 (Get on board now! And if you dig it,
continue on to read what lies ahead.)
Where will this gleaming, chromed-out extended metaphor of a minivan take us, should you choose to climb in? Our first stop, this September, will be Issue 47, a mountain village full of fiction from writers new and old—two never-before-seen stories from "Lottery" author Shirley Jackson, a portrait of a celebrity interview gone terribly wrong from Thomas McGuane, dark reflections from Lynn Coady and Mona Simpson, an excerpt from Bill Cotter's latest novel, new work from Bob Odenkirk, and much, much more. It's beautiful there! Early editions of Rick Steves' Guide to 50 described the inveterate traveller falling to his knees upon his arrival, tearfully wishing to never have to leave again. Local legend describes the landscape as "ten separate booklets bedecked with one panoramic mega-illustration." What does this mean? Will they sell us more Five-Hour Energy? We will find out! This is why we are on the Road to 50.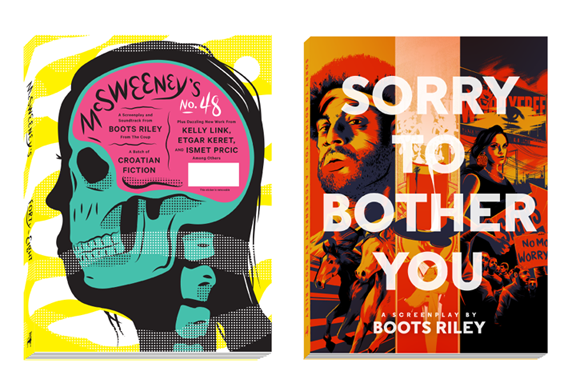 (Subscribe to the McSweeney's Quarterly Concern now, and turn to page 50. Or buy a gift subscription and turn to page 10! Just kidding! There is only one adventure to be chosen here. Keep reading to find out what's coming up in the Quarterly world.)
From the glorious peaks of Issue 47, it's on to Issue 48—Siri tells us we'll arrive just in time for Christmas. A picturesque, two-book hamlet, situated in a gorgeous redwood grove, 48 boasts some sixteen new stories, as well as a full-length screenplay and the world's largest ball of imaginary yarn—there is no better year-end destination. On our first day we'll pass through Book One, which features the script-writing debut of Boots Riley, the fearsomely talented frontman of The Coup; on day two we'll move on to the second volume, where we'll spelunk through a remarkable collection of freshly translated stories from Croatia, alongside new work from Kelly Link, Etgar Keret, Rebecca Curtis, Ismet Prcic, and many more. Rick Steves' Guide to 50 ruefully relates how Mr. Steves forgot all about Issue 47 once he saw the bounties available here; he's believed to have spent some years running the quaint riverside tavern. Can't wait!
What's next? Come next spring, we'll be racing toward Music City—bypassing Nashville and Austin and heading straight to the highly anticipated, LP-inspired Issue 49, guest-designed by the legendary Gary Burden and featuring our finest writers covering, American Recordings–style, their favorite classic stories. We'll watch Jess Walter channel James Joyce, see Meg Wolitzer embody J.D. Salinger, and witness T.C. Boyle take on Italo Calvino—we'll sing along, we'll stage dive, we may drag you into some kind of dancing competition in the middle of the floor, and late at night we'll probably get a drum circle going with Emily Raboteau, Chris Abani, Tom Drury, Anthony Marra, and local travel-guide-turned-harmonica-player Rick Steves, if we can find him. If only we had more time to spend there!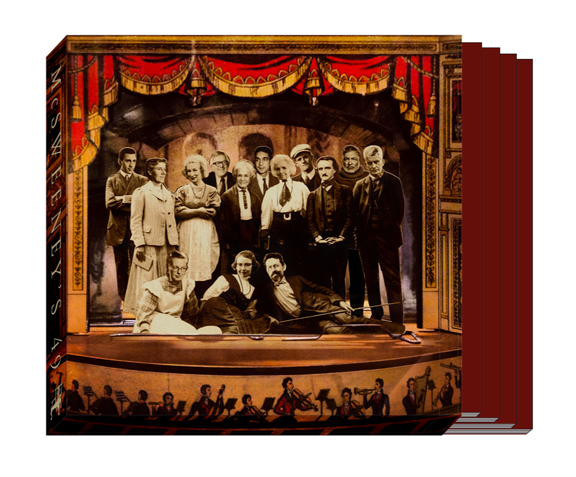 (If you've made it this far, you should probably keep reading.
Also, don't forget to subscribe.)
And what then? Could one single magazine subscription take you still further? The route checks out, and we think it can—if you sign up today, you'll follow us all the way to our fiftieth issue. What will we find, in that undiscovered country? Fifty writers, bringing with them fifty distinct stories? A vast literary metropolis, pulsing with life and diversity? Our greatest issue yet?
You're going to have to sign up to find out—and with the sort of year we have ahead, there's never been a better time to do it. As Rick Steves once said:
Two roads diverged in a yellow wood
And sorry I could not travel both
I signed up for the Road to 50
Available now
at store.mcsweeneys.net
And that has made all the difference.
Will you follow him, and us? We hope you will—as always, we can't get there without you, and it wouldn't even be fun to try. Don't delay!