This week, our beloved authors are wielding their words in order to ease your shopping indecision—yep, it's Authors' Choice Week! Every day we'll be running an article on the Tendency, in which a McSweeney's contributor highlights their favorite McSweeney's items. And to top it all off, we're taking their picks and turning them into deals-of-the-day at the McSweeney's Store. We encourage online window shopping, if only just to behold these once-in-a-lifetime deals.
Check out the weekend picks, 50% OFF AT THE McSWEENEY'S STORE ALL WEEKEND LONG.
- - -
Deb Olin Unferth, a veteran McSweeney's contributor in every way (to name one—her amazing novel, Vacation) picks…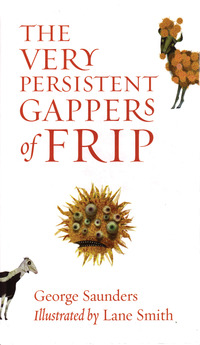 by George Saunders
I sincerely hope someday some child in my care gets addicted to this book and insists on hearing it every night for years, because I will never get bored of reading it. And the pictures! George Saunders and Lane Smith must have been the same person in a past life (do souls splinter in future lives? I don't see why not—all afterlife theories, including reincarnation and resurrection, seem just as odd) because the images are stunningly perfect. It's Saunders and Smith at their best: hilarious, heartbreaking, profound, revelatory. Worth having a child for.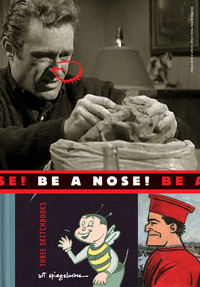 by Art Spiegelman
You see a person's notebook, you see into their brain: what is significant to them on the landscape, what they keep returning to, whether they practice what they're worst at or best at, what they long for or find funny. These reproductions of Spiegelman's notebooks—my favorite is from 1979 (!!)—retain the torn pages, the stickers, the random jotted math equations (I love that he has to write down the numbers to add 1600 and 1000), the tic-tac-toe games of the originals. You carry these around and you feel like you're carrying around Spiegelman's brain.
- - -
Amelia Gray, whose essay "Fifty Ways To Eat Your Lover" appeared in McSweeney's Issue 39
"Loss of Face"
by Charles Baxter from The Believer November 2003
Charles Baxter's essay, "Loss of Face," about how modern fiction writers avoid and distort writing about the face, is one of those essential pieces that I bring to everything I write. It's a thorough, thoughtful piece that has caused me to engage in a new way with work I create and encounter. As I see it, the broader point of the piece is to challenge trends and limits in art; that challenge has added a new element to the way I approach elements of description and exposition. If it wasn't twelve pages I'd have it etched in stone.