Below you can find the final piece in Authors' Choice Week. All week long, we ran an-article-a-day—right here, on the Tendency—in which McSweeney's contributors highlighted their favorite McSweeney's items. And it's been a good run, too. There are have been t-shirt suggestions, fiction counseling, Believer essays picked apart in loving ways, dad advice (see below), and beyond. We hope our beloved contributors have helped ease any gift-related stress that might have been impeding your ability to just enjoy this holiday season.
Closing out the week with a bang, we've got John Brandon (author of A Million Heavens) and Susan Straight (author of Between Heaven and Here) discussing their favorites.
You can find their picks on sale at the McSweeney's Store.
Check out the weekend picks, 50% OFF AT THE McSWEENEY'S STORE ALL WEEKEND LONG.
- - -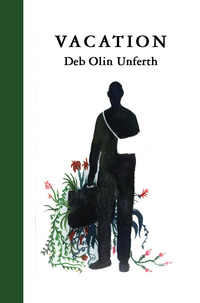 by Deb Olin Unferth
You can find a description of the plot and characters elsewhere. What I want to make sure you're aware of is that Unferth has a vision of the world that is better than the one we daily settle for. That's not a common attribute in a writer. Her world is different but it isn't difficult to see. It's full of tangible objects and vivid landscapes, only they're struck by a better light than we've been using all these years. Reading this book makes me feel like I've been squinting and then I stopped—that clarity that sets in when clouds pass over the sun and you can really look at things. Unferth's characters harbor desires and act on them and those actions push the story forward. Sure. Complications and revelations. Sure. The settings are American cities, Central America. Yes, they are. But the moments of confounding, charming beauty that writers stumble around in search of—Unferth's aren't from the same dig site everyone else uses. She doesn't rearrange what we already know or put back together old puzzles. This book is a lovely, tainted artifact of the mind that requires its own glass case.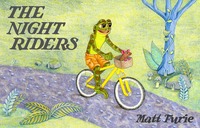 by Matt Furie
I'm not a savvy appreciator of the visual arts, but what I do know something about is parenting. Daddies, let's level with each other. Around the two-hundredth children's book you force your way through, knowing you'll arrive at an easy corny upright moral—yes, I know, corny morals are good for kids—you begin to worry you might have to gamble away your next paycheck just to not feel brainwashed. About the two-hundredth time you rattle off the same senselessly clever, eerily blithe, count-the-rhyming-primary-colors volume of Seuss, you reach a point of fraught resignation just this side of breaking down on the carpet in racking sobs. Goodnight to the moon. Goodnight to the ocean. Goodnight to Maryland. Goodnight zoo. Goodnight bulldozers. Well, The Night Riders has no words! It's a framework narrative told in pictures, to which the reader can attach whatever text he chooses. You make stuff up. Your kid makes stuff up. It doesn't have to be the same every time. I work it in about once a week, and if you don't include the thirty-something years before I had a child, my sanity has never been better.
- - -
Susan Straight , author of Between Heaven and Here picks—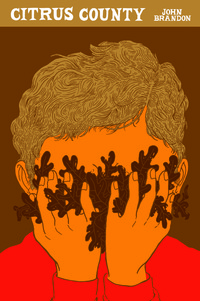 by John Brandon
I want to give this to one of my favorite writing students right now, for the great dialogue and plot and character.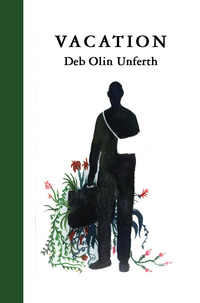 by Deb Olin Unferth
I want to give this to another favorite student, for the spaces between what happens and what we think, for the ellipses which are graceful. [A note from the McSweeney's Store: We realize that this very book has been suggested, above, by John Brandon—but we believe people are able to love one singular book, in myriad ways. Thus, this is all the more reason to check it out!]
A cookbook presented by Elizabeth Gilbert, written by her great-grandmother Margaret Yardley Potter
This is a collection of cooking stories and wisdom, from her great-aunt's life of cooking and wisdom, because I love the idea that she cooked in a time when game and odd meats, cigarettes and humor were not expected of women in the kitchen. As someone who used to get porch chops and bacon from a freshly-killed pig, brought by my mother-in-law and shared with family, and when those great-aunts told salty stories in the kitchen, I love this book.
Issue 41 of McSweeney's, which I read in four hours in my backyard without stopping, even when it was getting dark and I was squinting, for the fiction by said Unferth, Jess Walter, and others. "The Virago!"
Something that doesn't exist
A wish —a collection of Daniel Handler and Jack Pendarvis from The Believer_, and a recorded conversation between them on a stage, as I can only imagine how hilarious and educational that might be. [A note from the McSweeney's Store: Though we cannot make Susan's very respectable idea come to life this holiday season, we suggest, instead, a subscription to the "_Believer":https://store.mcsweeneys.net/products/the-believer-subscription in hopes that this column will one day appear.]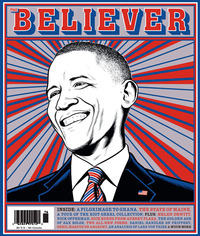 With the cover blown up to poster-portrait size, because it is President Barack Obama, and I have just spent weeks in the living rooms of elderly black residents of my hometown who were born in the South, and where historic photos show living rooms such as these in decades past graced by portraits of John F. Kennedy and Robert F. Kennedy and Martin Luther King, Jr, the walls were now adorned by this President, with insets of his family. The Believer cover is worthy of framing.