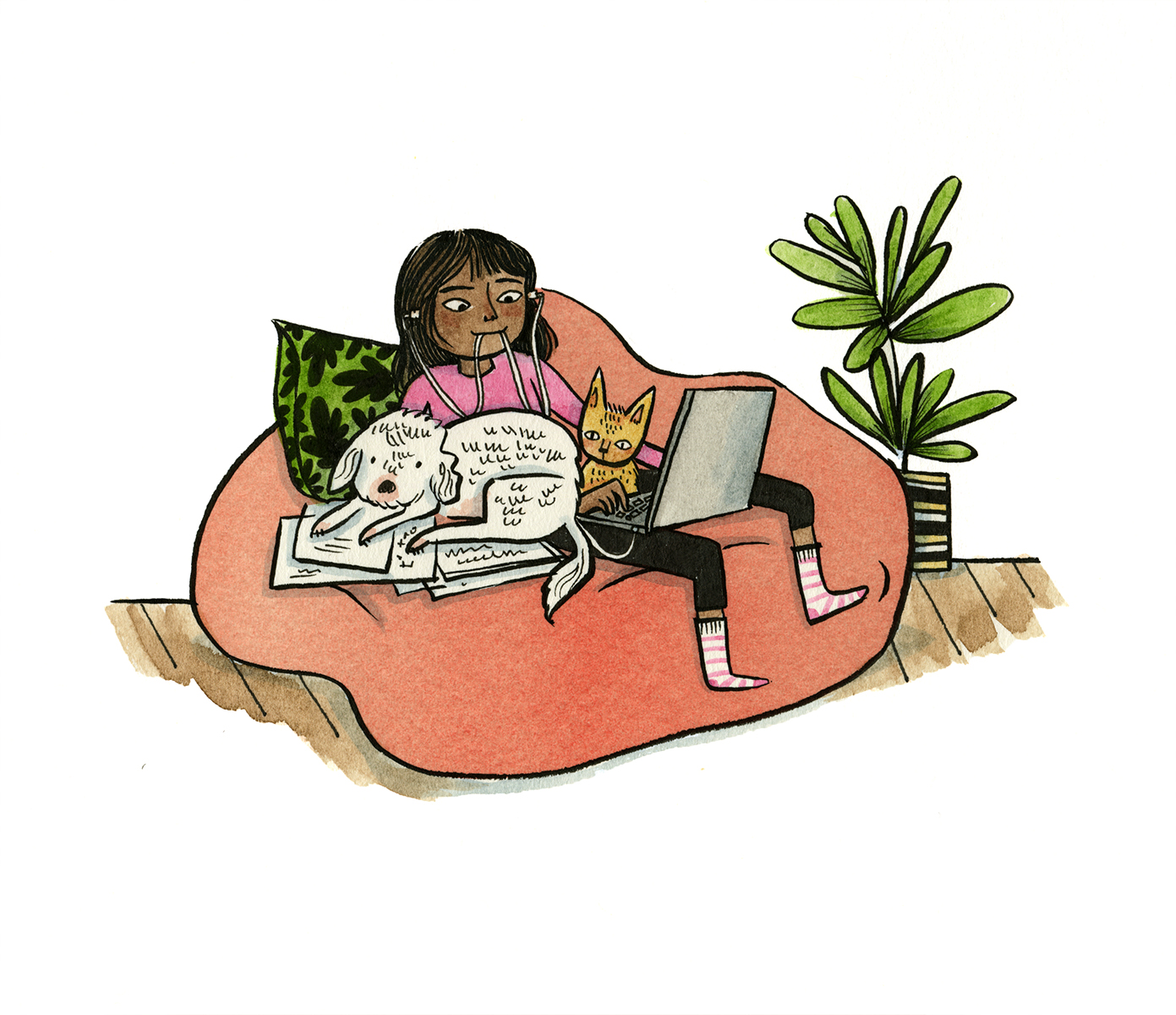 - - -
Our executive director Amanda Uhle recently interviewed artist Lisa Brown about her new collection of remote-learning-themed drawings.
- - -
AMANDA UHLE: How have you been spending your time these months since the pandemic began?
LISA BROWN: Lying on the floor of my studio, staring at the ceiling. OK, that's not entirely true. That's how I'm spending two-thirds of my time. For the other one-third, I've tried to rally. I'm doing online school visits, teaching remotely at the California College of the Arts, participating in auctions and fundraisers that try to help during the horror of this moment, and working as a member of the 826 Valencia board to support the brilliant and heroic staff in their efforts to serve the under-resourced students of San Francisco. They are suffering more than almost anyone during the pandemic.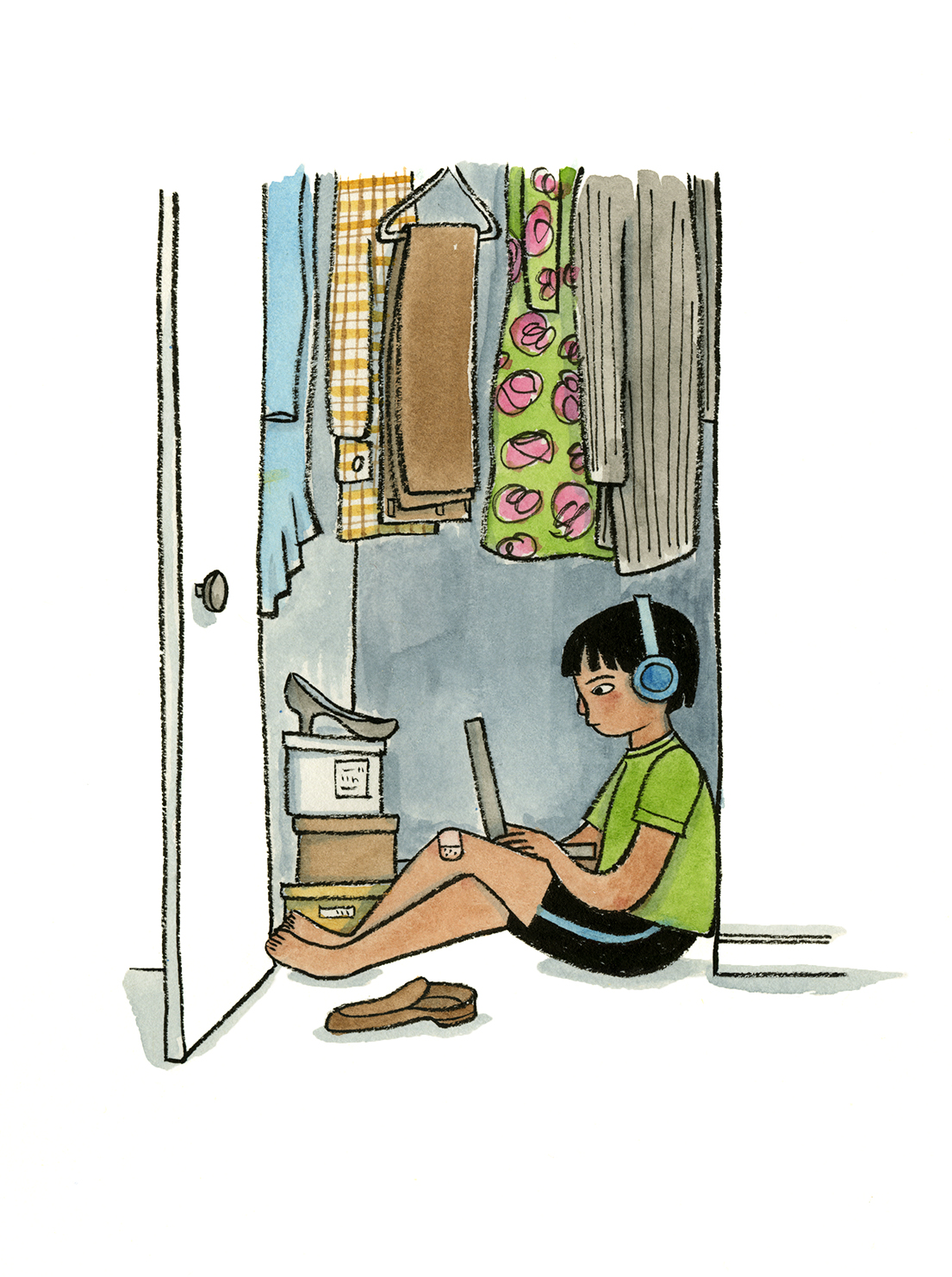 AU: What led you to make these drawings?
LB: I saw (and continue to see) my own high school kid sitting at the dining room table, day after day, headphones on, staring bleary-eyed at a checkerboard of tiny faces. It's surreal. I've been thinking of all the students all over the country going through the same thing while sitting at their own tables. I put out a call on Facebook for photos of distant learning in action, and got a fabulously funny and sad array of situations. I thought I'd illustrate just a few.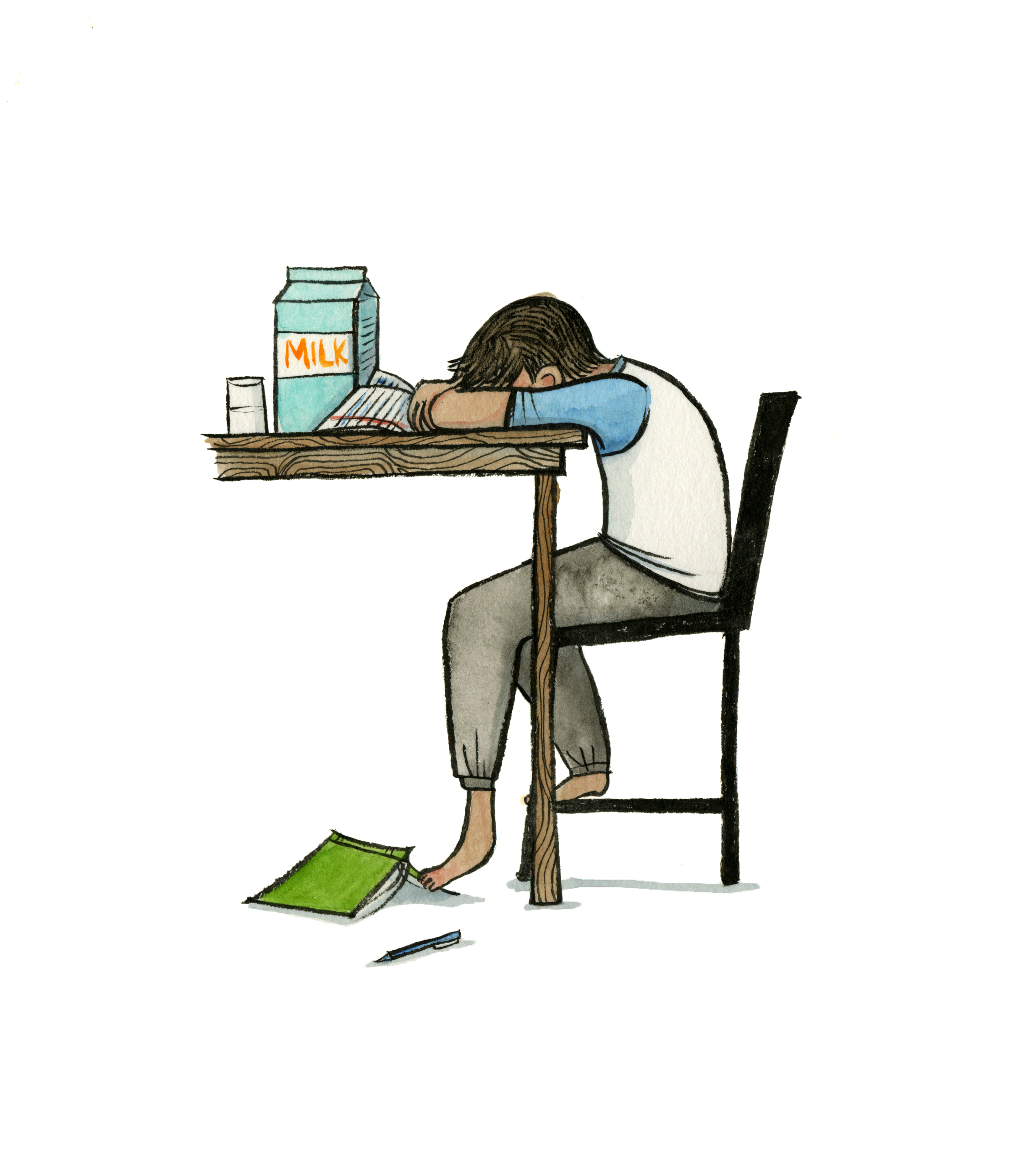 One of my favorite ones I didn't alter one bit from the original photograph. It's of a friend's kid "at school" on Cape Cod. They own a small restaurant, which in the spring had switched over to curbside pickup and delivery of free meals to community members in need. The pandemic is devastating to towns like theirs that rely on tourism.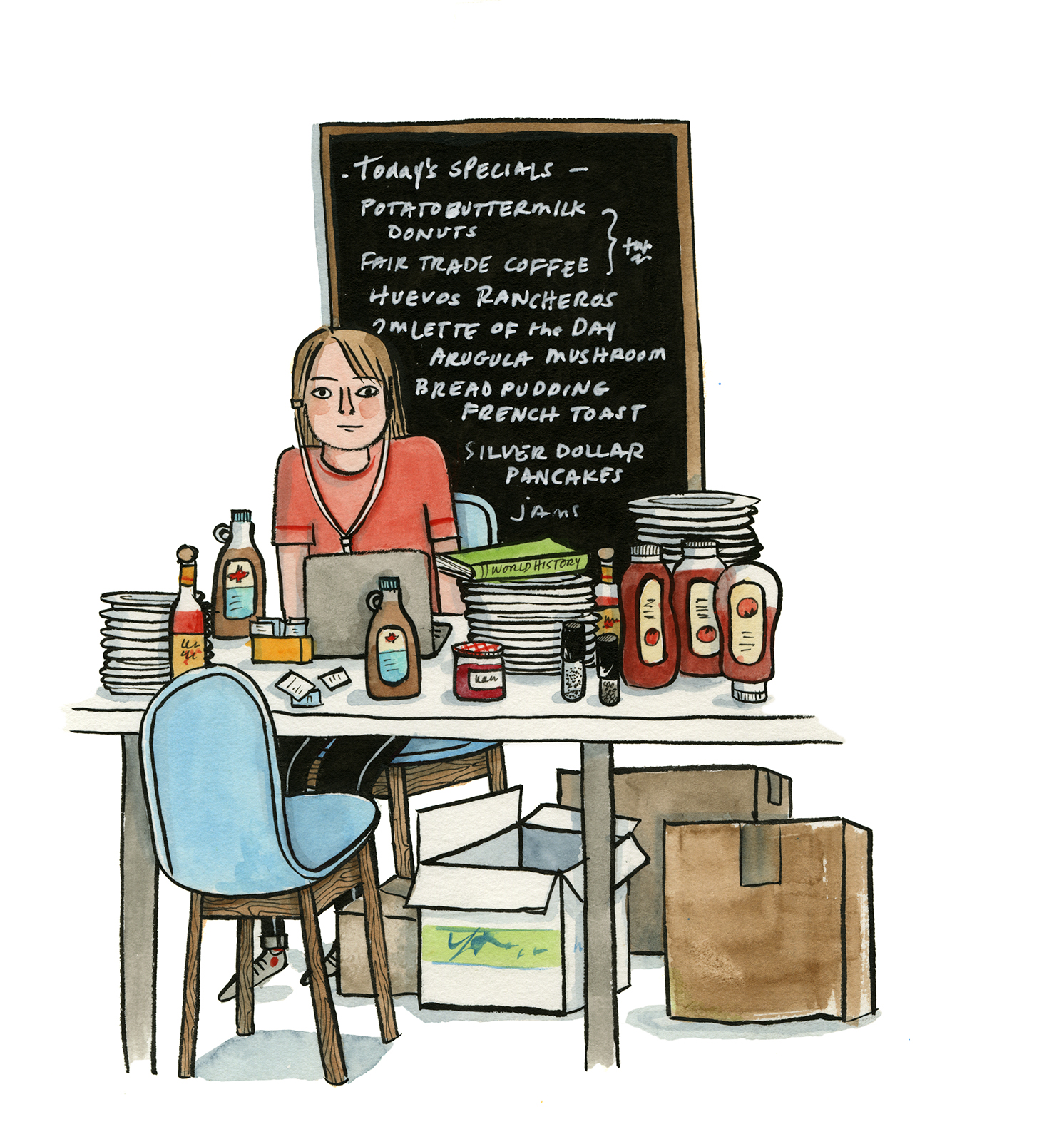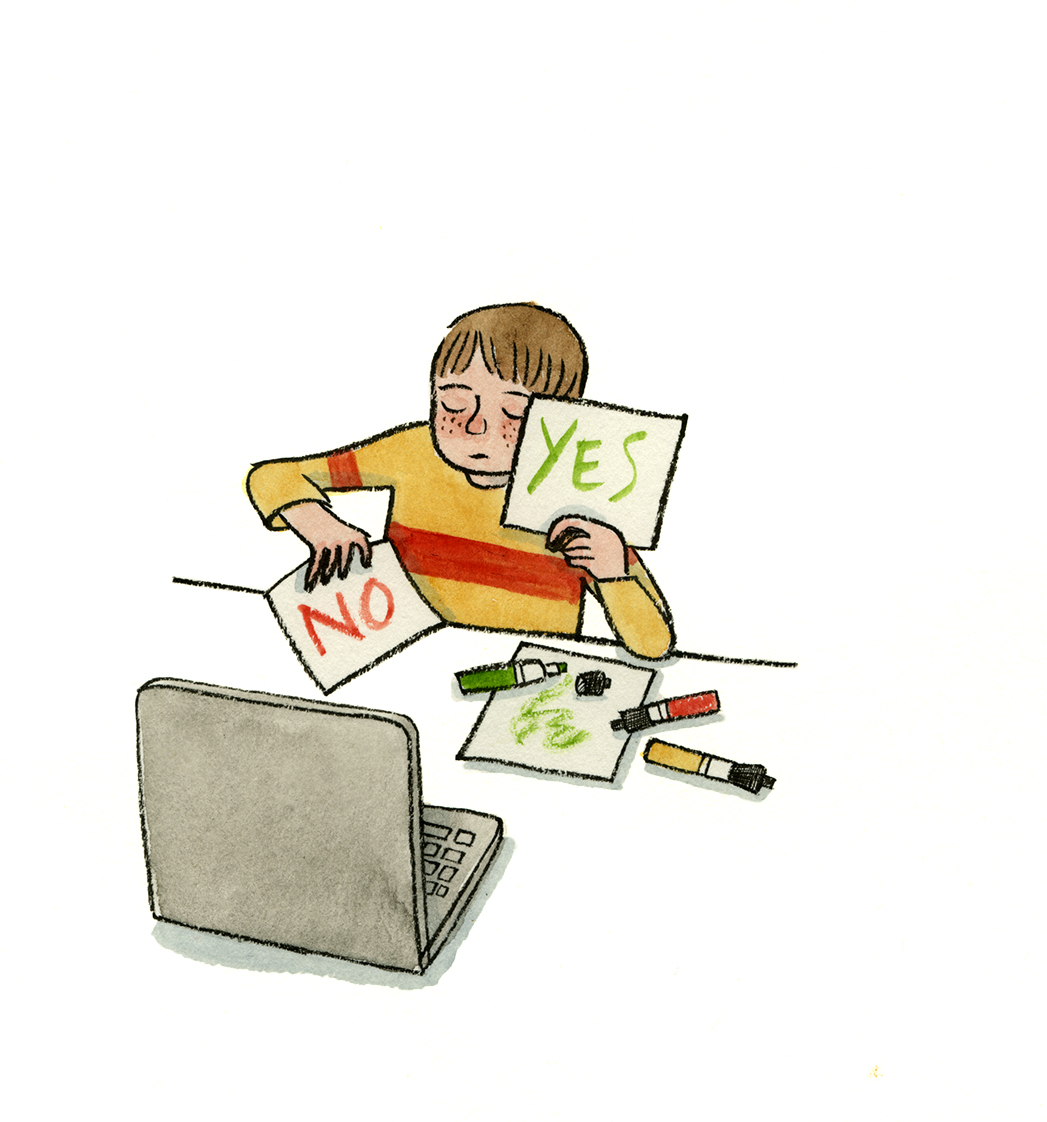 The adult with the infant is based on my cousin, a middle school math teacher in New York. He has a new baby. He's teaching his classes from the couch.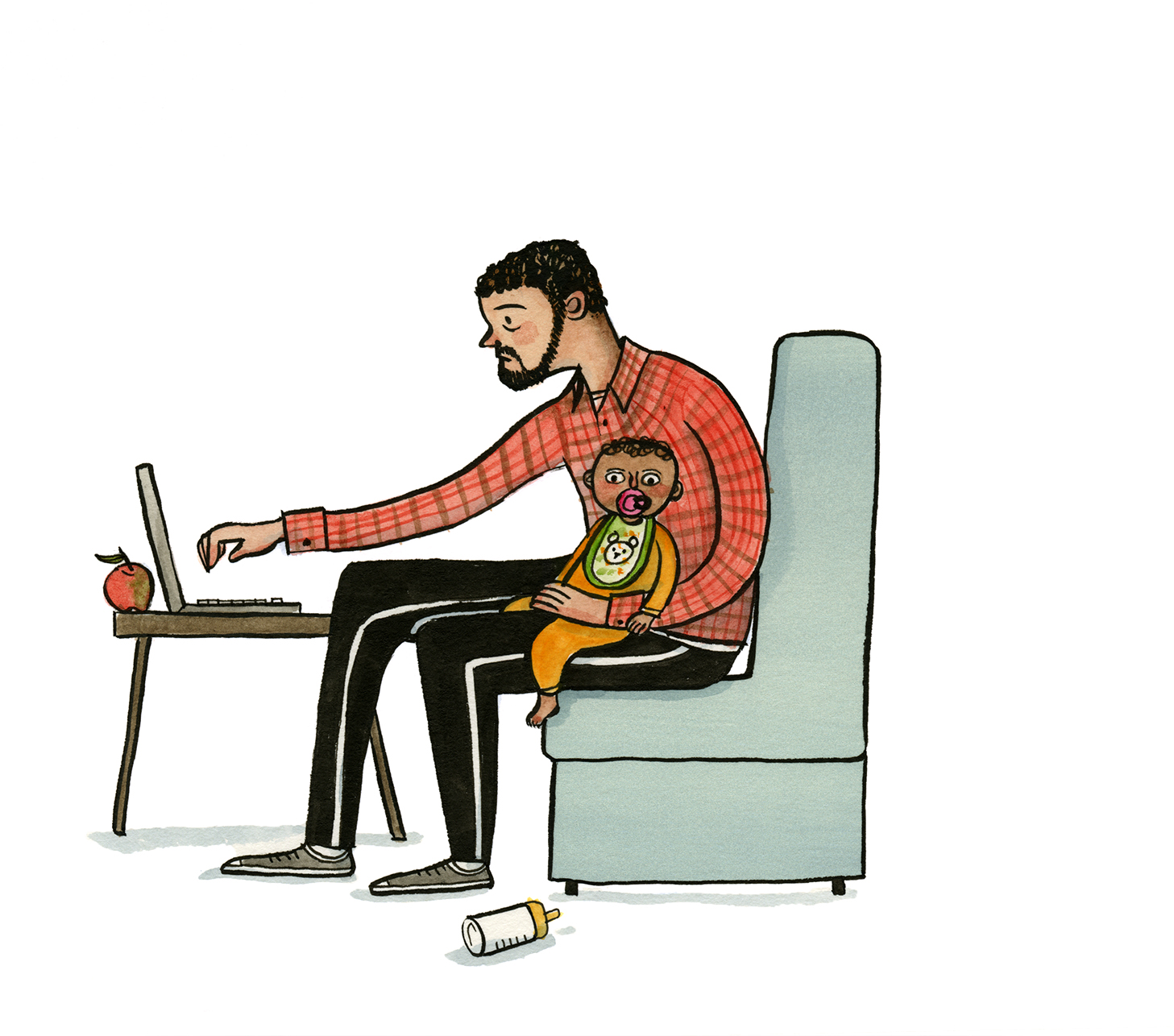 AU: You and I talked about publishing these drawings in print a few months from now, but I suggested we publish them right away. There's so much emotion in these faces that feels particular to right now, this early fall 2020. The emotional tone of our country has been so intense and irregular since March, and I predict it will continue that way. How have you seen your work change from early pandemic to mid-pandemic?
LB: Well, I've been thinking and reading more than working. I'd love to write my own King Lear, but it's hard to write while curled up in a ball. So I've just been reading and looking at all the wonderful and thoughtful things other people are creating and speaking about online. They give me glimmers of hope.