"Police say they're investigating a nearly four-minute cellphone video that appears to show a man hurling anti-Asian and anti-mask rhetoric towards T&T Supermarket employees in Mississauga, Ontario." — Global News
- - -
Dear Store Clerk,
I cried when I watched this video of you.
It stirred up memories of people who publicly attacked me in similar ways in my childhood.
But then I watched the video a second time and heard your attacker threaten, in the first few seconds of footage, that he'd never come back to your store again, and I suddenly realized that this man — your attacker — didn't deserve my anger.
At all.
And there are a few reasons why.
For one thing, the grocery store he went into, the one that you work at, isn't just any old grocery store, it's a T&T Supermarket — a store that specializes in Asian food.
And not one that specializes in Asian food in secret — no, the company openly invites customers to "Celebrate the Orient":
"Why would a man who isn't fond of Asian people go into a store that 'Celebrates the Orient'?" I asked myself.
But then I realized that maybe it's simply because this man didn't know any better — perhaps he'd never visited the store's website or seen its flyers or been to its other locations — so he had no way of knowing ahead of time that he was entering an Asian grocer.
Except, of course, that there are giant Asian letters on the front of the store, above its entrance, as part of its logo: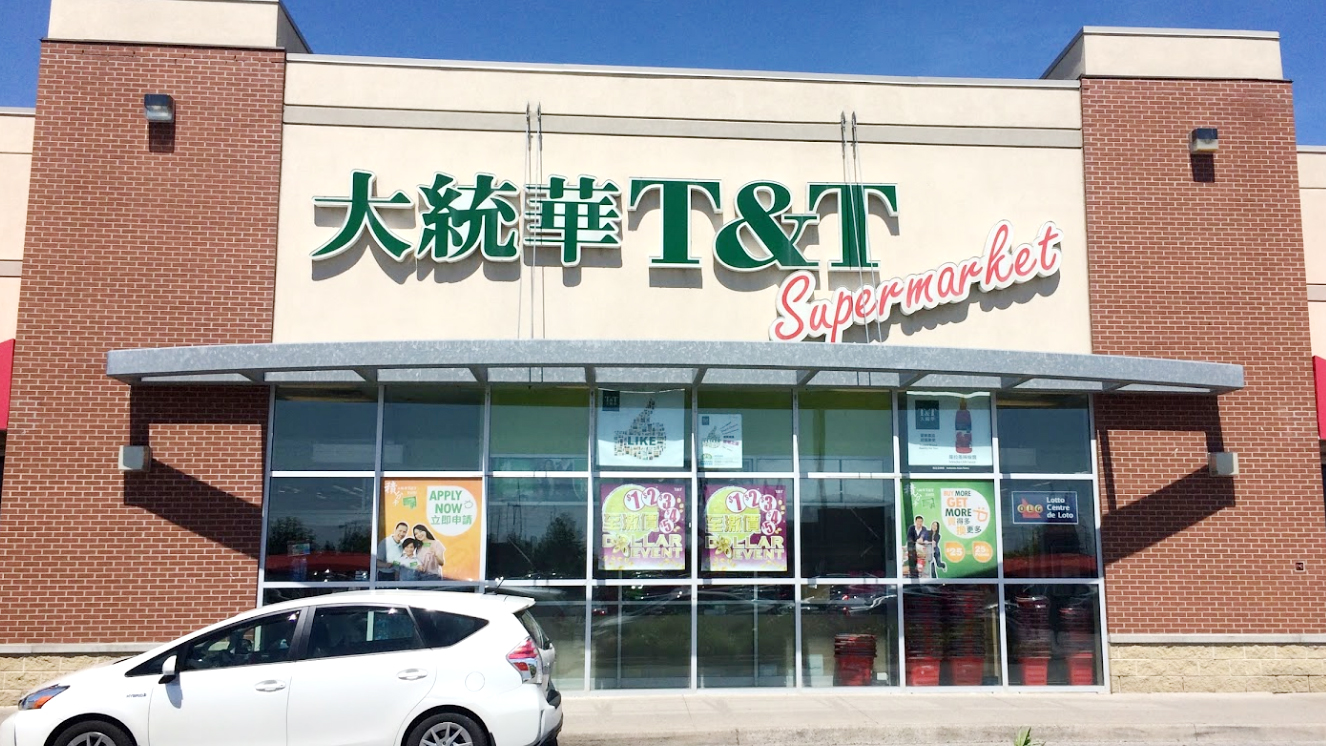 "Why would a man who isn't fond of Asian people enter a store that's so obviously Asian?" I asked myself next.
But then I realized that maybe it's because he had no choice — maybe he had limited time, needed food, and had no other options at a reasonable distance — so his hands were tied.
Except, of course, that there's a Real Canadian Superstore at the very next intersection — a store so authentically Canadian that the authenticity of its Canadianness is declared right in its name.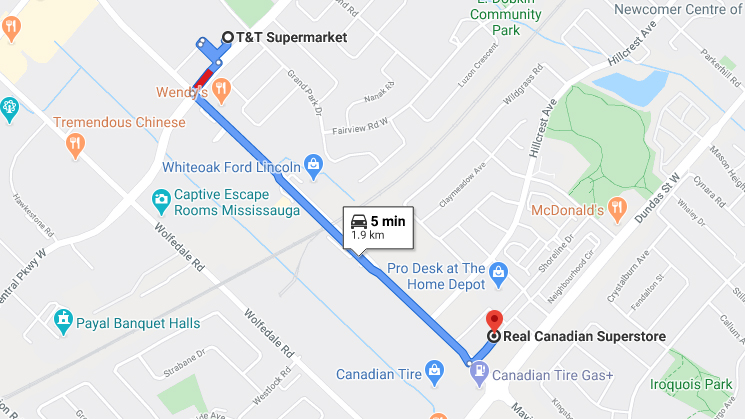 "Why would a man who isn't fond of Asian people choose to shop not at a store that's 'real Canadian,' but rather at a store that 'celebrates the Orient' — a store that sells ginseng and pineapple cake and Chinese Don Gua (only $1.29/lb this week)?" I wondered aloud.
But then it hit me.
It's because he's fighting an internal battle the likes of which I can scarcely imagine.
On the one hand, he's been convinced by outside forces that he should hate Asian people.
But on the other hand, he loves Asian food.
And not just kind of loves it, but LOVE loves it.
So much so that he thinks that threatening to "never come back here again" will give you pause for fear of losing the presumed financial windfall of his continued patronage.
Can you imagine how uncomfortable it must be for him to live with that dissonance?
To be someone who loves receiving kisses, but to have been conditioned his whole life to hate people with lips?
And to have to confront that errant conditioning with each new kiss?
It must be awful.
And that is why this man, this unfortunate soul, doesn't deserve our anger, but rather our sympathy.
Because he's going through hell, trying to reconcile what he's been told to believe with a truth that's unassailable — that you don't need to go anywhere, that you're welcome right where you are, and that you seem to be out of Chapaghetti Nongshim Noodles in aisle 6, and if you can restock them, that'd honestly be great, because you only have the Gourmet Spicy flavor on the shelf, and they're definitely not "gourmet," and only in the most technical sense "spicy."
So let's wish this man the best, hope he succeeds, and root for him to receive a penalty commensurate with his crime.
And for you, sir, I wish peace.
Love and regards,
Pardis Parker