In the McSweeney's October Newsletter, we encouraged readers of all ages to roll up their sleeves, pluck their crayon fragments from the floor, wipe the applesaucey drool off of any still-functioning markers in the immediate vicinity, and enter an all-ages coloring contest to celebrate Benny's Brigade!
Benny's Brigade, a delightful new picture book by Arthur Bradford and Lisa Hanawalt, tells the fascinating "true" story of Benny, a tiny and very gentlemanly walrus who is discovered by two sisters one day inside an oversize wiggly walnut shell. This book—a large and gorgeous hardcover with a jacket that unfolds into a poster—is among the latest releases from McSweeney's McMullens, our fledgling children's book department.
Dozens of readers entered the coloring contest, and winners in three age categories were selected by a four-year-old judge. Each winner will receive a free McMullens bundle. Congratulations, winners!
The winning entries are accompanied by the judge's comments.
WINNER

—

AGE

6 &

UNDER


Lillian, age 4 1/2
Judge's comment: "Cool. She did a great job."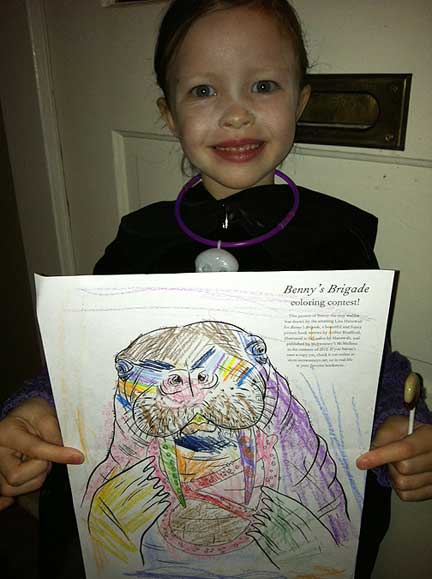 - - -
WINNER

—

AGE

11 &

UNDER


Grace, age 9
Judge's comment: "Is Benny blowing up? Why is he?"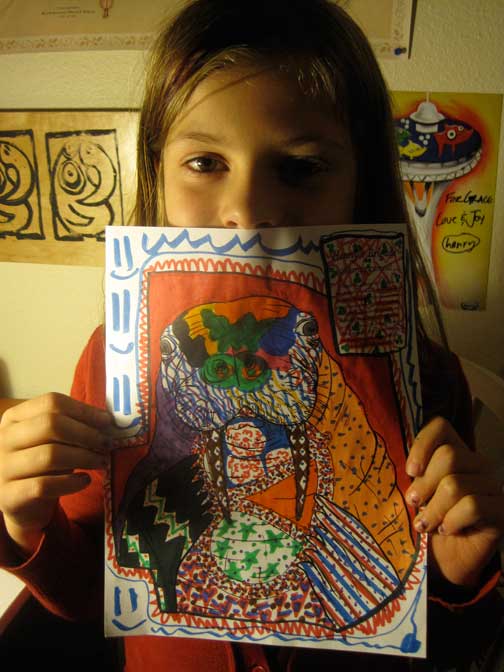 - - -
WINNER

—

AGE

12 & UP
Justin, age 33
Judge's comment: "Good. Why did he make
Benny blue? This looks great."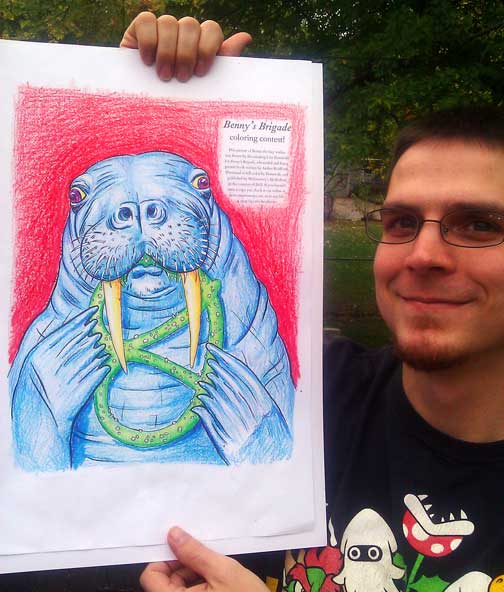 - - -
HERE

,

TOO

,

ARE

SOME

OF

THE

JUDGE'S

FAVORITE

RUNNERS

UP.

THANKS

TO

ALL

WHO

ENTERED

!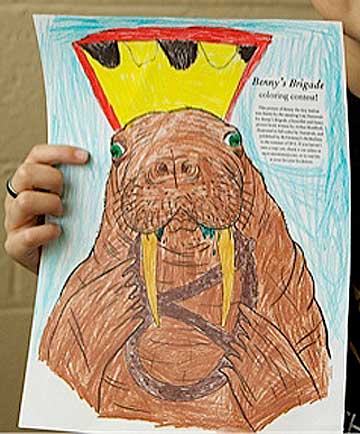 Aaron, age 9
- - -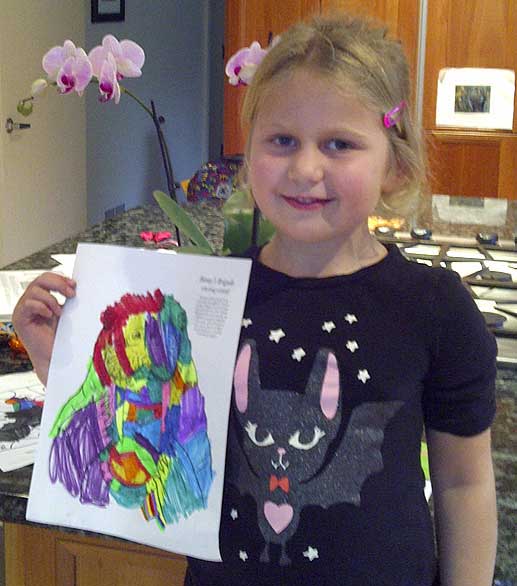 Abby, age unknown
- - -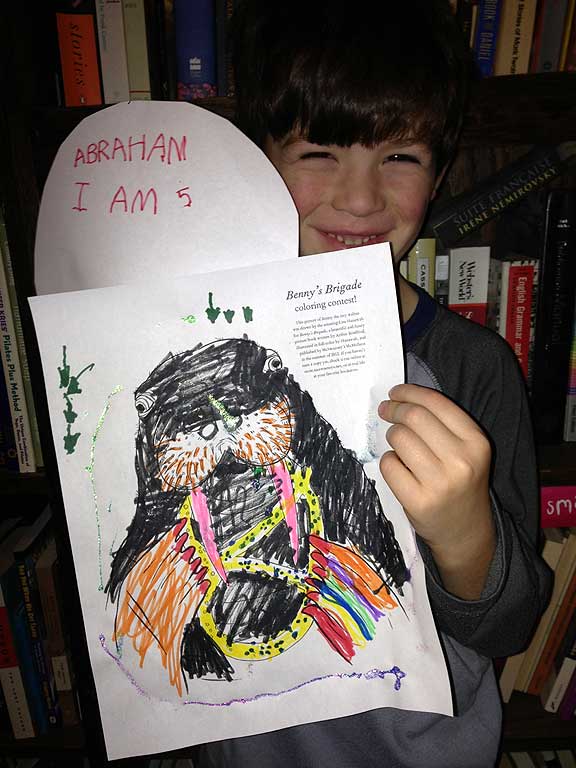 Abraham, age 5
- - -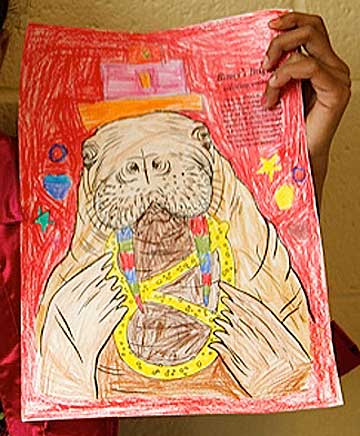 Aleena, age 9
- - -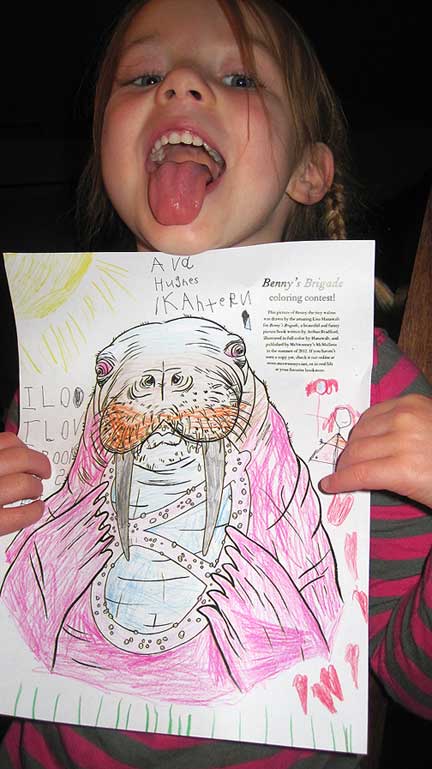 Ava, age 5 1/2
- - -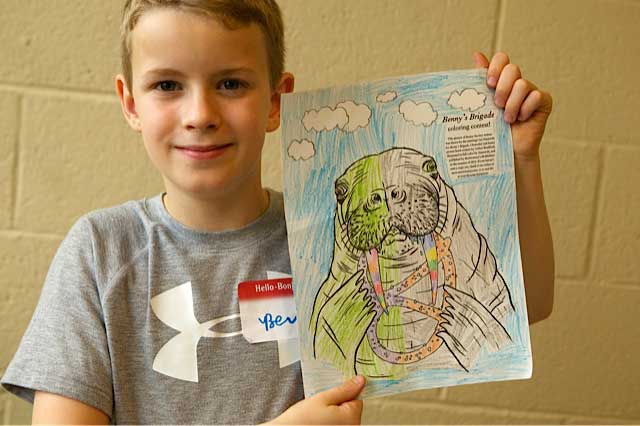 Ben, age 8
- - -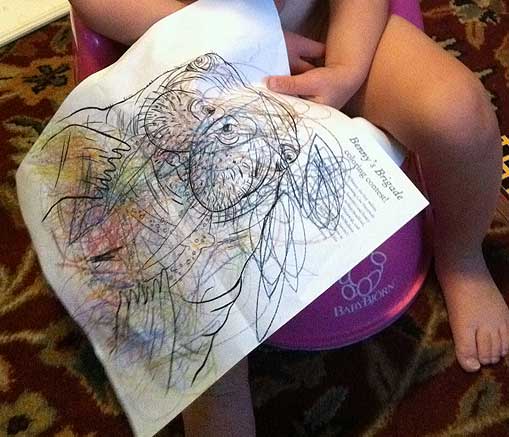 Calder, age 1 1/2
- - -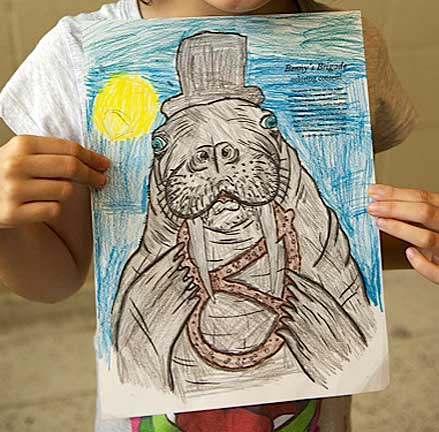 Cheyenne, age 9
- - -
David, age 9
- - -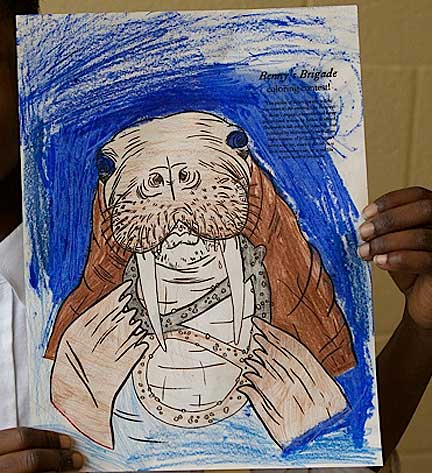 Ehab, age 9
- - -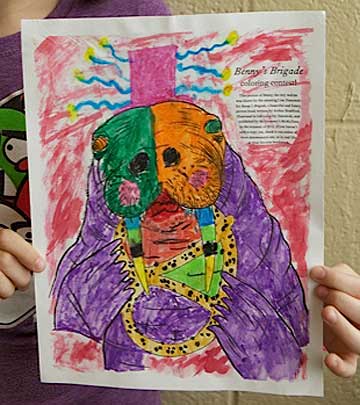 Elizabeth, age 9
- - -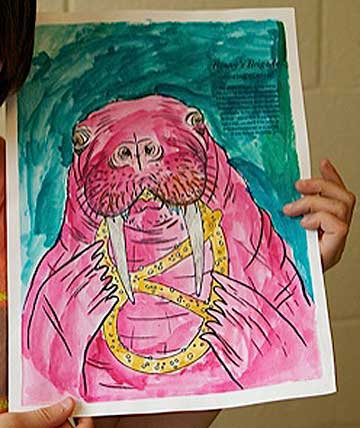 Emma, age 9
- - -

Estlin, age 1
- - -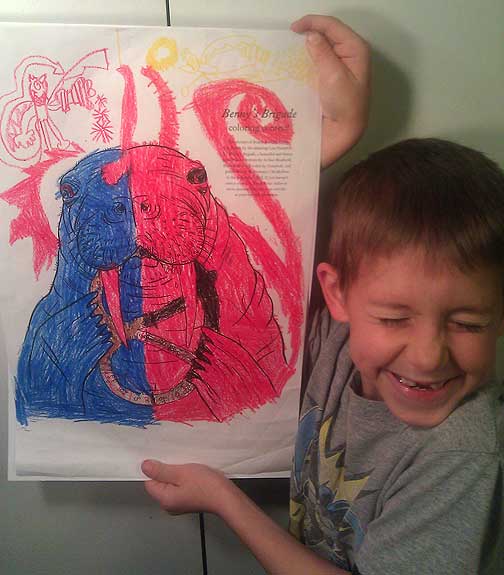 Ethan, age 7
- - -
Faith, age 9
- - -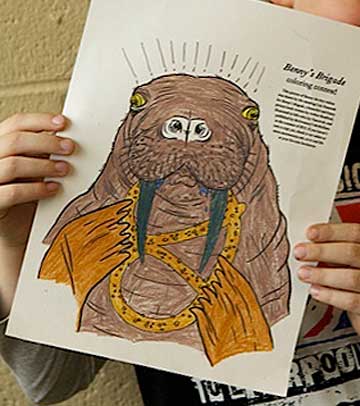 Gavin, age 9
- - -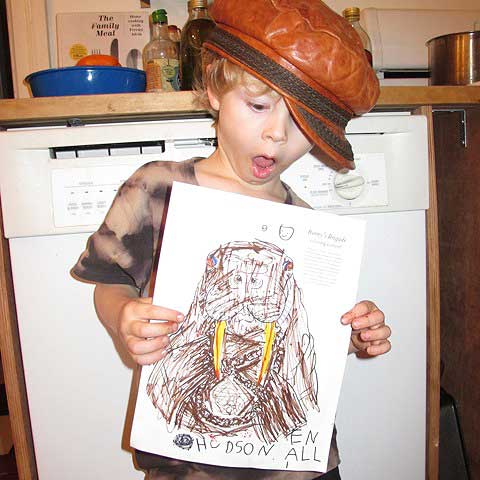 Hudson, age 5
- - -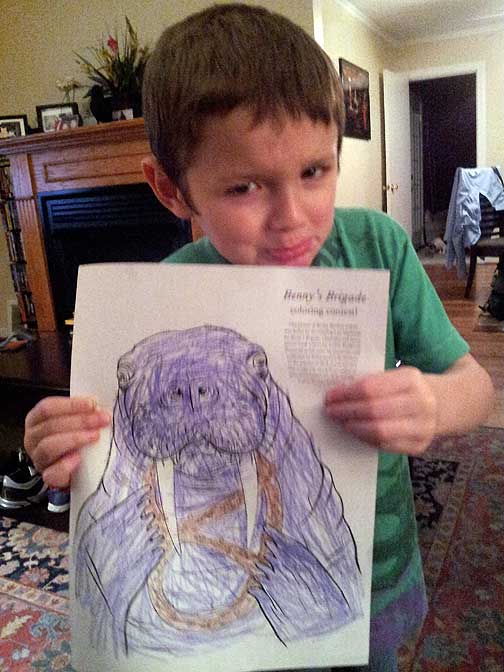 Isaac, age 4
- - -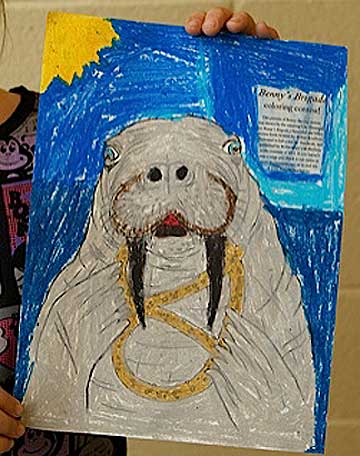 Isabella, age 9
- - -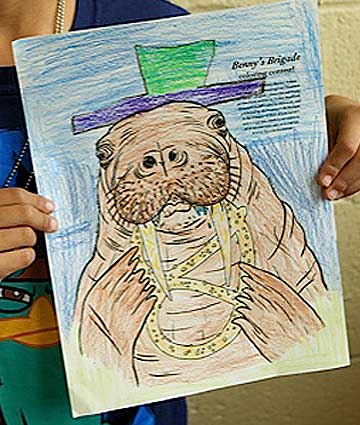 Lance, age 9
- - -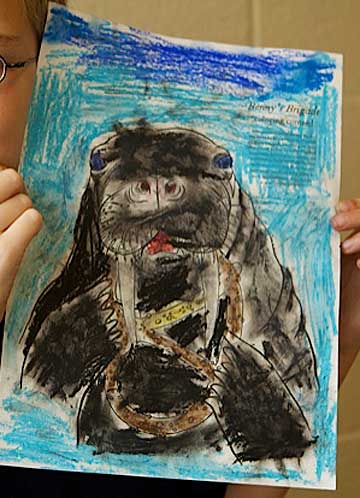 Liam, age 8
- - -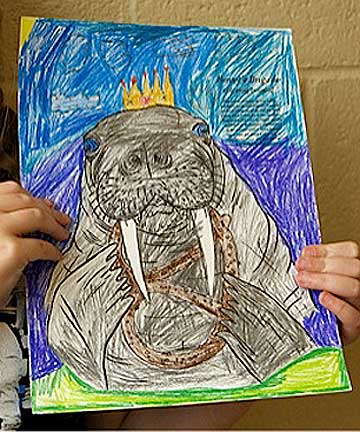 Lily, age 9
- - -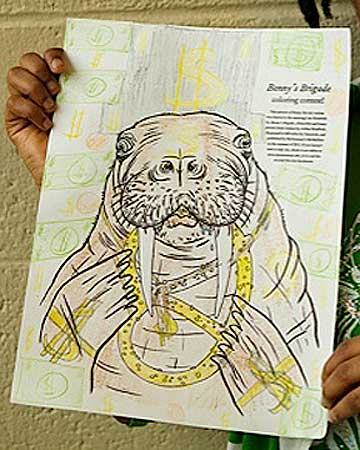 Luesma, age 9
- - -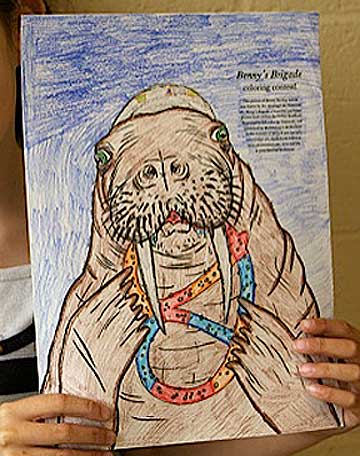 Mackenzie, age 9
- - -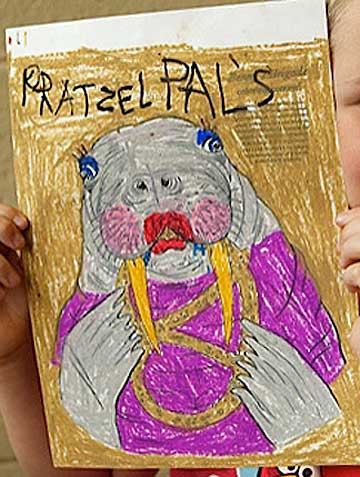 Madison, age 9
- - -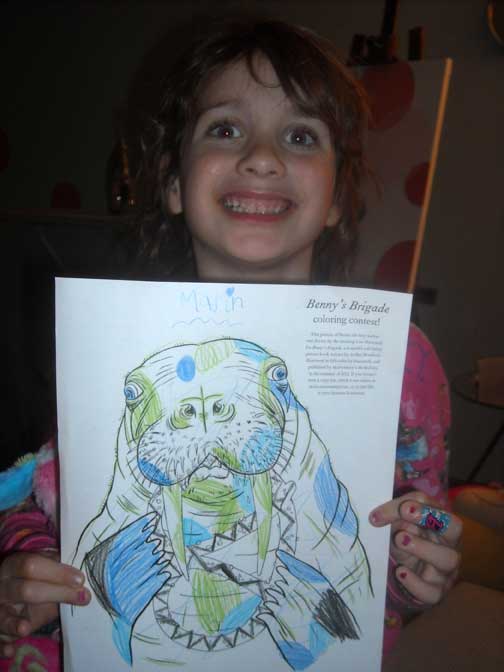 Marin, age 6
- - -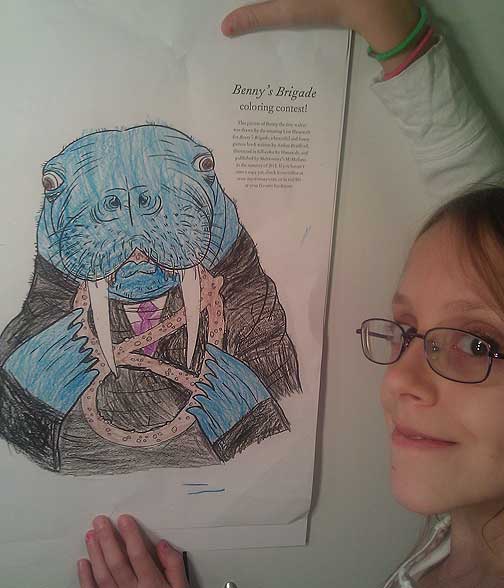 Melanie, age 9
- - -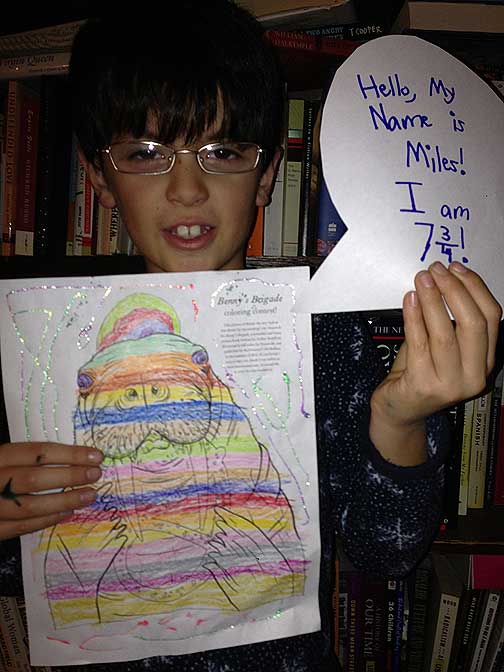 Miles, age 7 3/4
- - -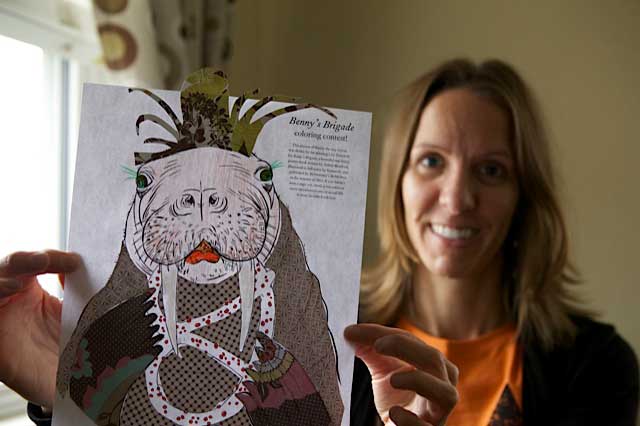 Nancy, age 41
- - -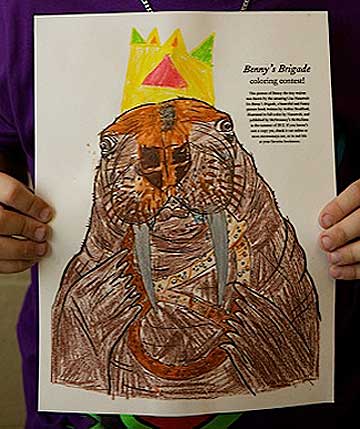 Nathan, age 9
- - -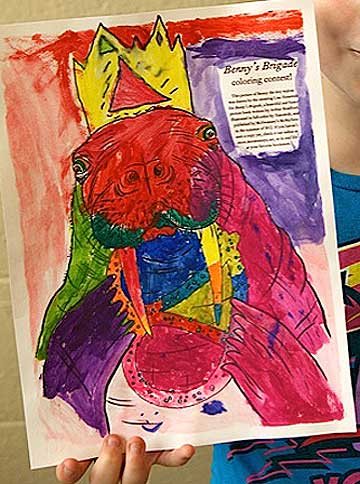 Samantha, age 9
- - -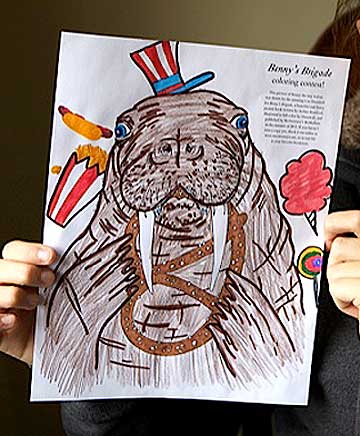 Sophia, age 14
- - -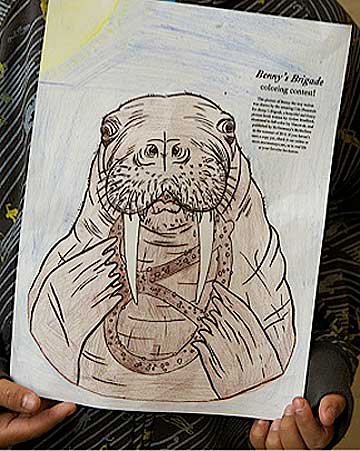 Tamia, age 9