We've made it to the second week of our annual advent calendar sale. This week, our beloved authors are wielding their words in order to ease your shopping indecision—yep, it's Authors' Choice Week! Every day we'll be running an article on the Tendency, in which a McSweeney's contributor highlights their favorite picks from the McSweeney's store. These authors have advice for every kind of shopper: John Brandon gives story-time advice, Rebecca Lindenberg makes a sartorial suggestion, Adam Levin tells us about his winter break reading plans, and so much more. Fill your shopping carts up, and relax knowing you made some author-approved choices.
Kicking off Authors' Choice week, we've got Lisa Brown, Daniel Handler, and Lisa Hanawalt's holiday favorites.
- - -
Lisa Brown and Daniel Handler, McSweeney's contributors galore (one of their seasonally-relevant contributions being The Latke Who Couldn't Stop Screaming) pick:
"Transmissions from Camp Trans"
by Michelle Tea, from the Believer November 2003
An absolutely unputdownable piece of journalism about gender, sexuality, and hippie-esque midwest music festivals. (Plus we're on the edge of our proverbial seats waiting for Michelle's next McSweeney's collaboration: a young adult novel about a teenage mermaid in a shitty New England town called A Mermaid in Chelsea Creek).
- - -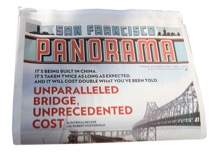 "Gentlemen, Start Your Engines"
by Andrew Sean Greer, from McSweeney's Issue 33, The San Francisco Panorama
The true tale of San Franciscans at Nascar. They are married. They are homosexual. Only one of them cares about cars. Includes beer bongs.
- - -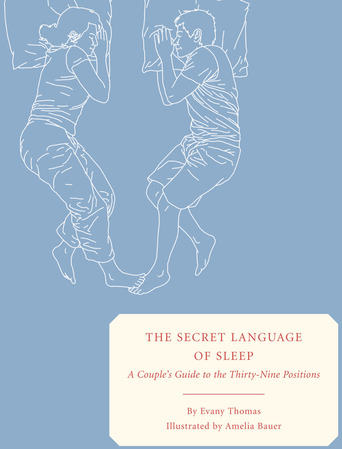 by Evany Thomas
Evany Thomas's essential bedtime tome. I believe that we are "Starfish and Conch."
- - -
Lisa Hanawalt, most recently, the illustrator of Benny's Brigade picks: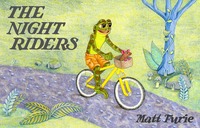 by Matt Furie
Everything Matt draws taps directly into the pleasure centers of my brain. Your kids will FREAK OUT over this book, but it's also a good gift for childless adults with good taste.
Do you like detailed renderings of fur and scales? Do you like video games? If not, why? What's wrong with you? Maybe this book will help?
I got to hold Matt and Aiyana's pet rats one time and they didn't even pee on me once. Bonus!
- - -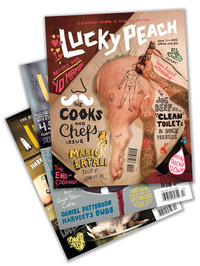 Maybe I'm biased; members of the Hanawalt household are big David Chang fans and we like to treat ourselves at his restaurants on special occasions. But this magazine isn't just for foodies—this ain't just a bunch of recipes and food photos (although it has plenty of both and they are marvelous). This magazine is about culture, man! Every issue makes me reconsider my career, I want to run away to work in the restaurant biz and be close to all the smart, funny chefs who write these articles.
Also the art direction in Lucky Peach is perfection—so many of my favorite cartoonists and illustrators are in there.
- - -
by Jessica Anthony
It's hard for me to find fiction that I can really get into, but I read this book a couple of years ago and loved it. You learn the history of this weird gross lineage of humans called Pfliegmans while following the travails of a present day Pfliegman and…I'm struggling to explain further without ruining it for you. The main character is icky and unheroic. The writing is funny and smart. The characters have names like "Rovar" and "Wiborada." What are you waiting for?!?
- - -
And, as a special Authors' Choice Week bonus, we're offering a discount for those of you that heed this advice. Use the promo code HANAWALT for 10% off all of the items featured here! Promo code expires after today, so go get em!