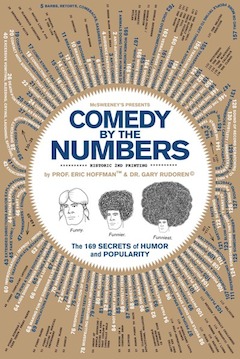 - - -
A commemorative note from the authors who are still alive
Once upon a time there was a Republican president who expressed a lack of intellectual curiosity, had a low approval rating, and was the leader of a country in need of a big pick me up.
It was 2007.
Then McSweeneys published COMEDY BY THE NUMBERS in May of that year and within 18 months the whole world changed.
We can't totally take credit for the rise of Barack Obama, but think of the comedy numbers that this new president represented and inspired.
Amongst many others:
#2-ANTI-AUTHORITARIANSIM; #29-DOCTORED PHOTOS; #41-EXCUSES; #47-FOREIGNERS/ETHNICS; #50-FUNNY NAMES; #62-IRONY; #68-MAKING FUN OF SOMEONE ELSE'S FLAWS (BIG EARS!); #81-MR. KNOW-IT-ALL; #91-ONE-UPSMANSHIP; #104-POLITICAL JOKES; #110-RACIAL HUMOR; #112-RELIGION; #118-SCHOOLYARD LAFFS & TAUNTS; #124-SOMEONE WHERE THEY DON'T WANT TO BE; #142 –THE PAUSE; #162-VERBAL ABUSE; #166-WHITE TRASH
We continue to be immensely proud of ourselves and our humor bible, which we believe resonates through all our lives. For example…
Where would the current hit movie

BOSS

BABY

be without #64-

KIDS

DOING

THINGS

GROWN

-

UPS

DO?
What would Seth Rogen's decade have been like without #34-

DRUGGIE

HUMOR

?
And where would Donald Trump (and his detractors) be without #120-

SEX

JOKE

TELLING

, #113-

RETARDS

/

MENTALLY

CHALLENGED

, #139-

THE

ELDERLY

&

THEIR

FOIBLES

, and #169-

WOMEN

to name just a few examples?
At the small risk of sounding unhumble, we are taking a pause in our continuing pursuit of cataloguing all comedic knowledge to give each other a pat on the lab coat on this 10th anniversary — a number, by the way, which is generally seen with respect around anniversary circles. (Little known fact: "The 10th anniversary is the 'first of the major milestone anniversaries', according to About.com")
Doggedly, we continue to add to the 169 secrets of humor and popularity that we graciously provided for you (if you bought the book) and if there is a sequel, it might include such laugh-inducing tropes as RUBBER GLOVE SNAPPING OVER HAND (implying digital anal penetration and often followed by a #144-THE DOUBLE TAKE) or #HILARIOUSHASHTAGS or FAT COMPUTER GENIUS LIVING IN MOTHER'S BASEMENT. Those are just some examples.
Before we go, we hope you'll check out some of the CBTN treats on this page including special audio tracks from our COMEDY BY THE NUMBERS BOOK-ON-TAPE CD with Bob Odenkirk (produced by A Special Thing). And check out some videos hosted by yours truly (and directed by Bob Odenkirk).
We also hope that you'll be inspired to buy a book for a friend who desperately needs to laugh. Also, that friend could be yourself, don't be scared to admit that.
We've spread the gospel of comedy to the Montreal Just For Laughs festival and venues in Chicago, LA, and NYC as well in every conversation we have with people. THANKS to all those who came out to hear us. Comedy Saves.
IMPORTANT! 10 Years Plus of thanks to all our supporters over the years starting with the incredible Naomi Odenkirk & Bob Odenkirk, Dave Eggers, Eli Horowitz, the team at McSweeneys, the team at A Special Thing records, our theater families and our family families.
We dedicate this anniversary to you as well as ourselves.
Yours (still) In Comedy,
Professor Eric Hoffman & Dr. Gary Rudoren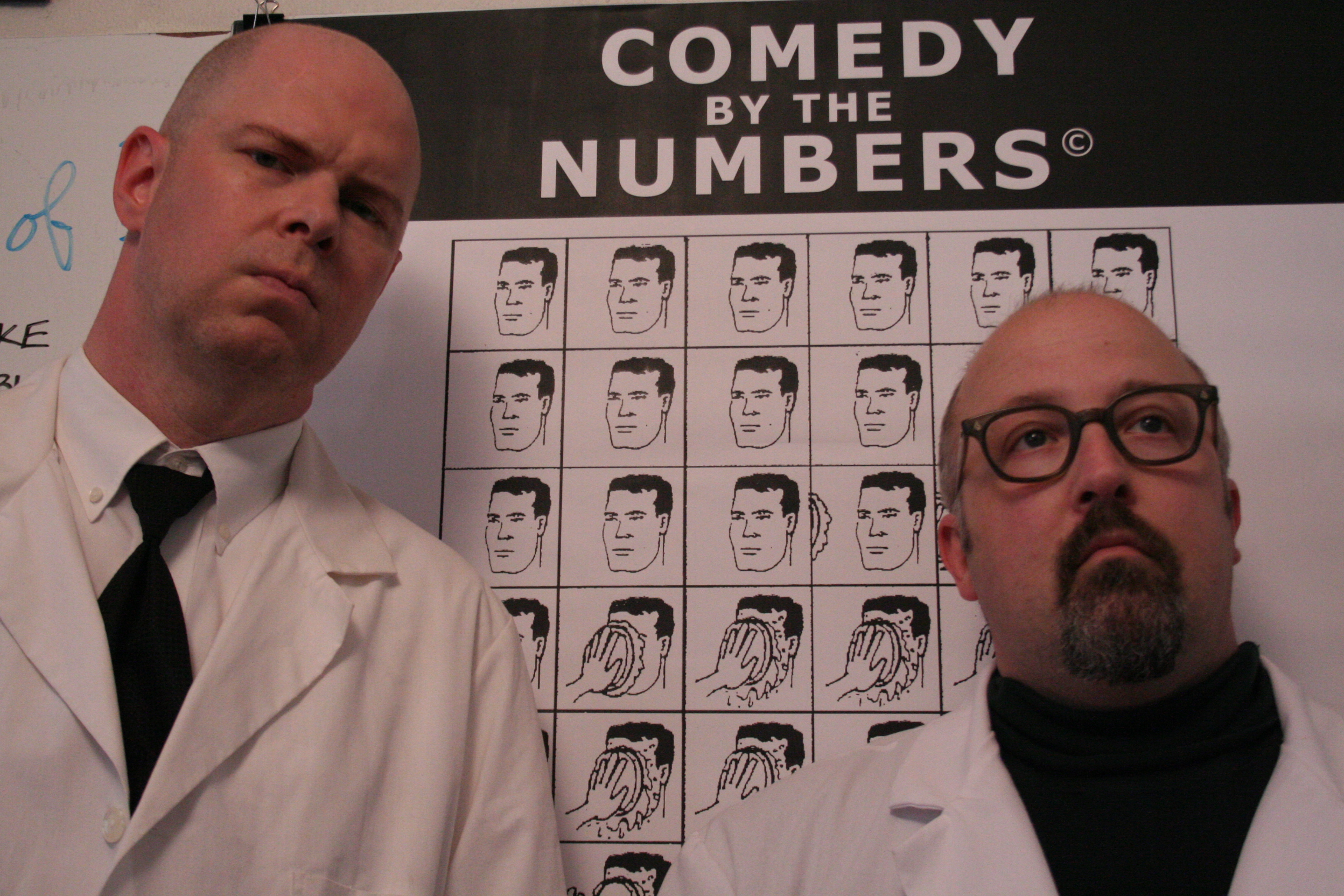 - - -
FORGET

WHAT

WE

SAY

ABOUT

THE

BOOK

–
HERE'S

WHAT

OTHER

FUNNY

PEOPLE

ARE




SAYING

ABOUT

OUR

BOOK

:

"Finally – a book that reduces comedy to a mechanical formula."
— George Meyer, The Simpsons

"This book is required reading for anyone who wants to get laughed at. Whatever your bookstore charges for it, offer them double. It's worth it. Then tip the clerk another $5."
— David Wain, The Ten, Wet Hot American Summer

"The Number One Funniest Book of 2007… head-slammingly, gut-bustingly, spitting-out-your-drink hilarious. I laughed out loud many times, on every single page. I'm not exaggerating. This book is freakin' magic."
— Todd David Schwartz, CBS Radio

"For the amateur comic, COMEDY BY THE NUMBERS is an excellent primer in the use of irony, wigs, and "pretending that a microphone is a penis." For the professional comic, it also holds valuables lessons, such as: "avoid therapy," and "have a theme song." I heartily enjoyed it."
— Thomas Lennon, Reno 911 and so much more

"Tolerable – A fake comedy manual that's actually funny"
— The Onion

"Comedy By the Numbers certainly doesn't need my endorsement, since it has been scientifically proven to work. But I just thought I'd add: This is a very funny book. Even funnier than a chimp dressed like a sailor. (#1-Animals Doing Things Humans Do)
— AJ Jacobs, New York Times Times bestselling author of The Year of Living Biblically

- - -
COMEDY

BY

THE

NUMBERS


on the

SMALL

screen!

The COMEDY BY THE NUMBERS video classics — thanks to our original producers at SUPERDELUXE — and our faithful producers Naomi Odenkirk & Bob Odenkirk… here's #50 — FUNNY NAMES — just click play then sit back and watch!

… You can check out more CBTN videos on your YouTube!
SPECIAL

BONUS

!


BEHIND

THE

SCENES

STILLS

FROM

OUR

SHOOT

!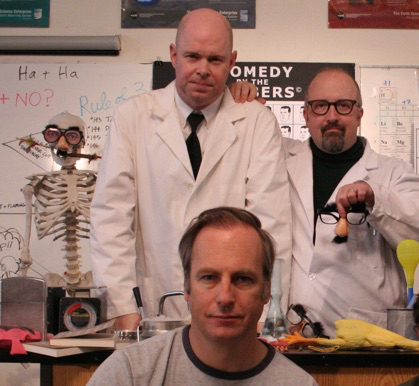 Bob Odenkirk being stalked by comedy scientists,
Eric Hoffman and Gary Rudoren.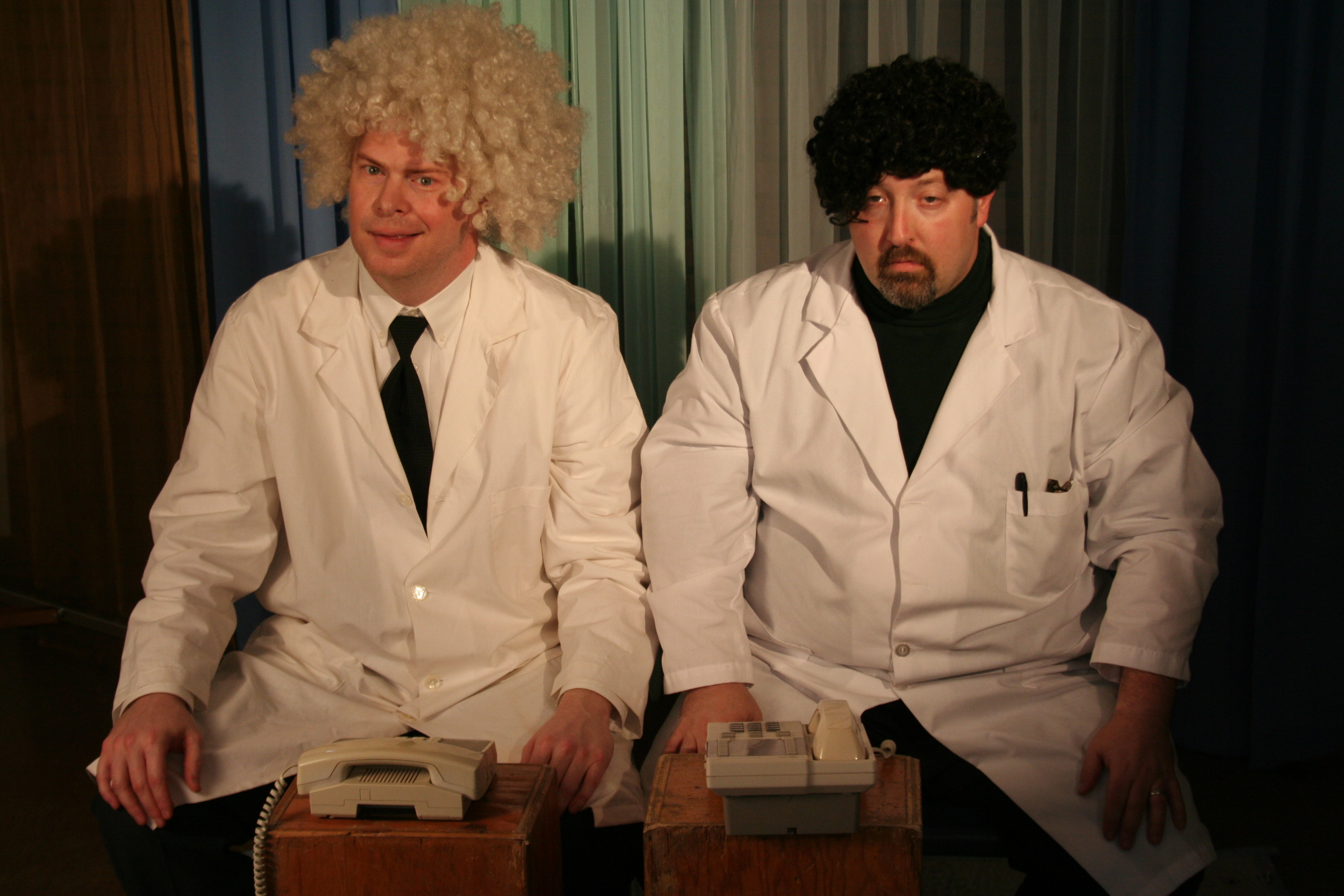 #168 – WIGS.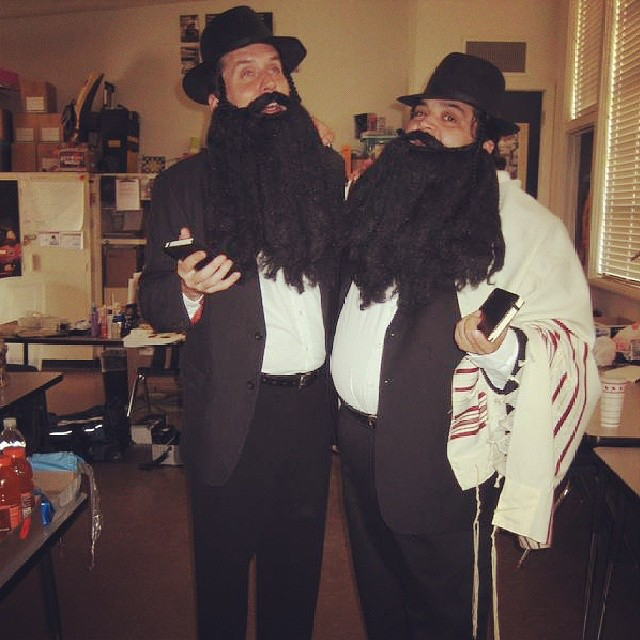 #63 – JEWS & THEIR IDIOSYNCRACIES
with Scot Robinson and Joe Nunez.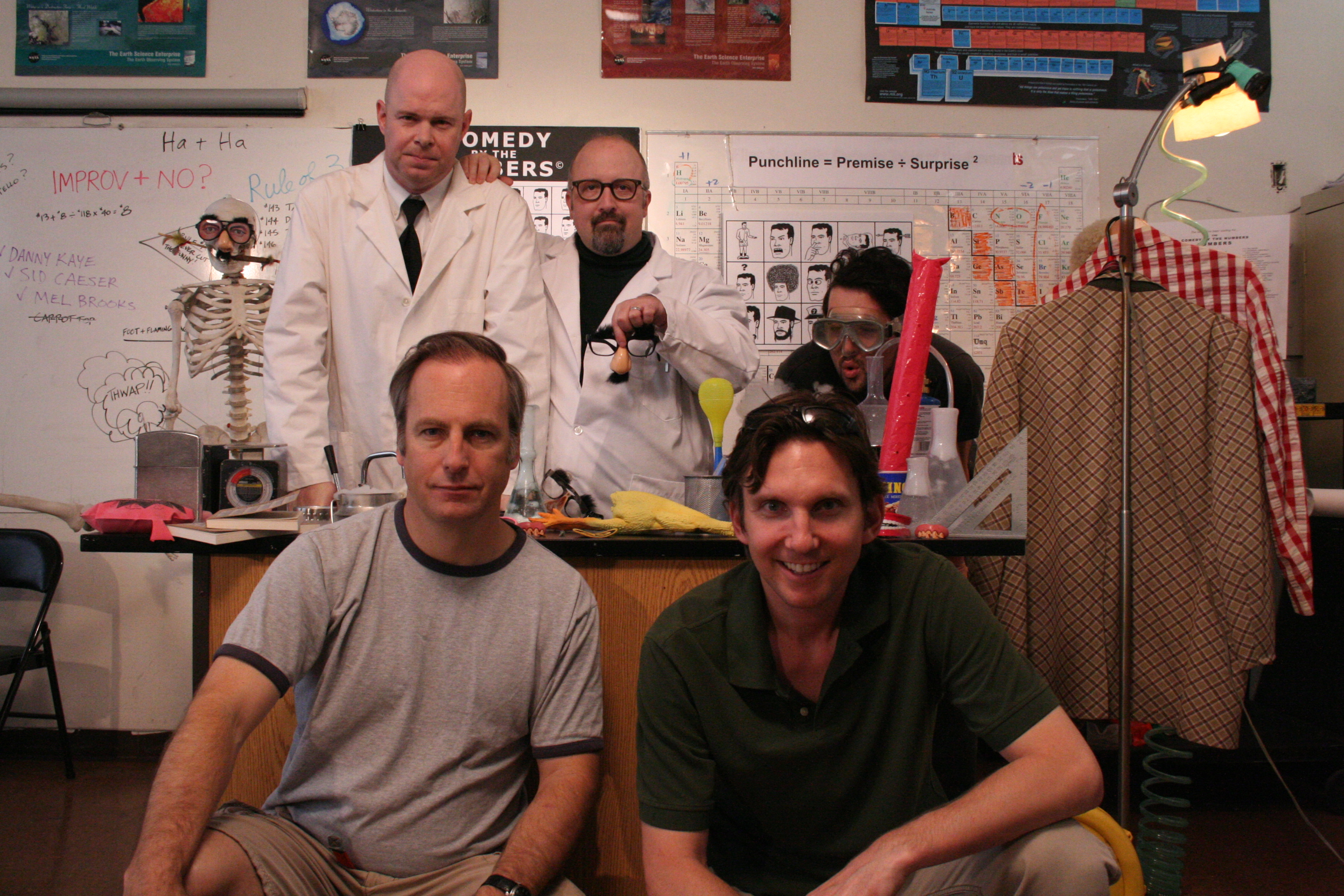 It takes a comedy village lab with Eric Hoffman, Gary Rudoren,
Bob Odenkirk, Jason Pardo, & Neil Mahoney.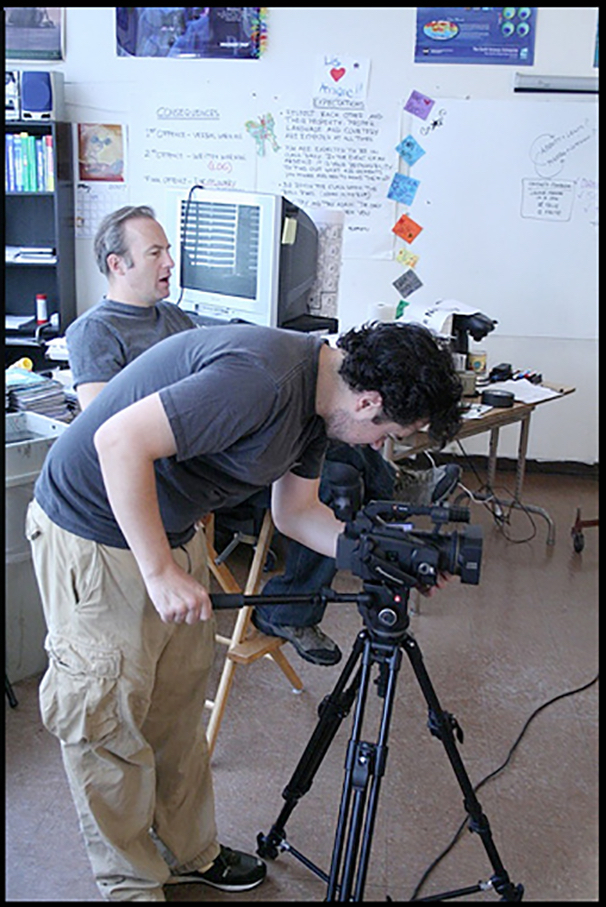 Bob telling us to be funnier; Neil on camera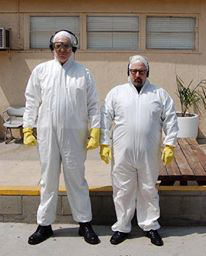 Taking precautions for #46-FART NOISE.
- - -
COMEDY

BY

THE

NUMBERS

for your

EARS

!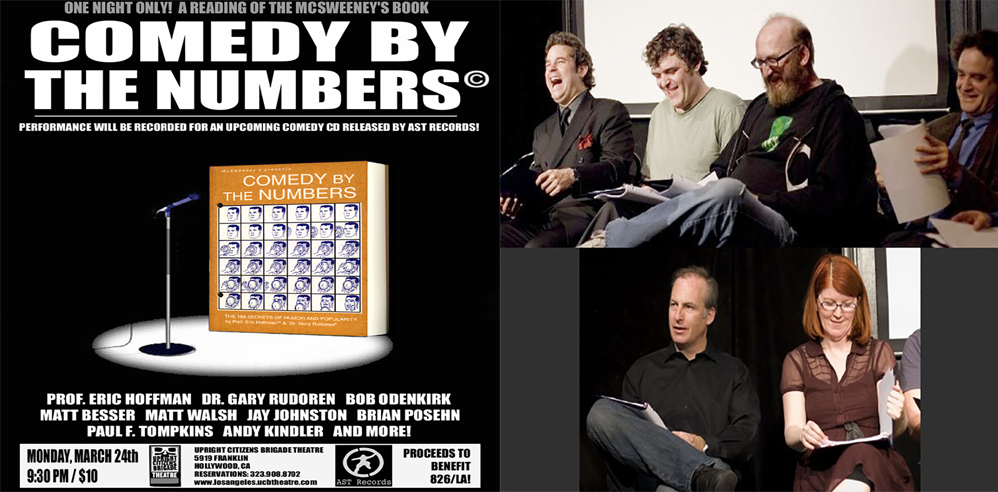 Thanks to A SPECIAL THING records and the generosity of talent, time, & spirit of numerous hilarious comedians we were able to record an all-star CD of some of the funniest numbers from COMEDY BY THE NUMBERS – thanks to Bob Odenkirk, David Cross, Paul F. Tompkins, Andy Kindler, Janeane Garofalo, Matt Walsh, Matt Besser, Jay Johnston, Tim Heidecker, Brian Posehn, Kate Flannery, Patton Oswalt, and many more. Big Thanks to the Upright Citizens Brigade/LA where we recorded most of the tracks in a live event, which also raised a bunch of money for 826!
LISTEN to two Bob Odenkirk tracks right here!
- - -
KEEP

READING

FOR

SOME

CLASSIC

COMEDY

NUMBERS


from

COMEDY

BY

THE

NUMBERS

!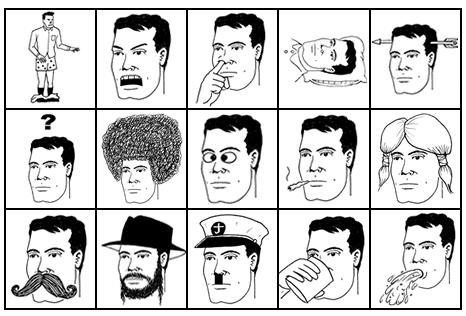 #34 — DRUGGIE HUMOR
Ironically, invented before drugs. You should always give the impression that you have done lots of drugs. Don't believe all the public- service BS; people will think you're cool if you've "toked," "snorted," or "booted junk!" When you're on stage doing your "comedy," you can use "your drug habit" as an excuse if a joke bombs – for example, you can say "Wow, I don't even know what I just said – I guess I shouldn't have shoved an eight ball of crank up my ass when I wrote that one." THEN you'll get the outrageous laugh you were looking for in the first place!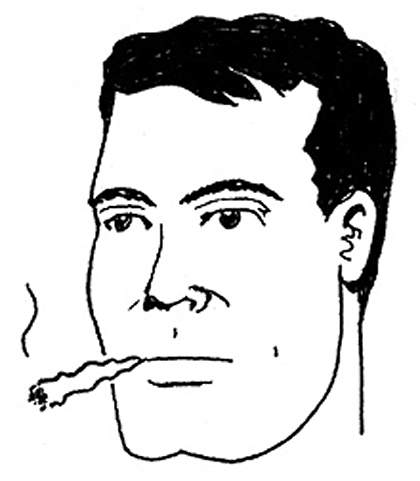 HOW YOU CAN USE THIS IN YOUR REAL LIFE
Let's say you work in an office. Most offices have strict zero-tolerance drug policies. Let's say that it's "that time of year again," when the suits are going to test everyone's urine for traces of illegal drugs. This is a perfect scenario for you to pull the following hilarious prank:
1. Find a junkie on the street

2. Secure some of his or her urine

3. Somehow substitute their junkie pee for the urine of one of the people you hate in the office.

4. The trick is finding

JUST

THE

RIGHT

TIME

to tell everyone about the "big joke" before the police show up! No one will be able to top this, we promise!
HISTORICAL FACT
The catchphrase "What are you, high?" is the only joke simultaneously invented on both coasts.
WHERE YOU'VE SEEN DRUGGIE HUMOR
Cheech & Chong's Up In Smoke
, Richard Pryor Live on the Sunset Strip, and the offices of Saturday Night Live.
#144 — THE DOUBLE TAKE
One of the masonry units of physical comedy – the chairman of the board of reactionary humor. This comedy device is to one's repertoire what trinkets and beads were to the Native American Indian way back when – once you see it, you must have it! You will need full use of your eyes and eyebrows, mouth, neck, and sometimes ears in order to get the substantial laugh that accompanies this baby.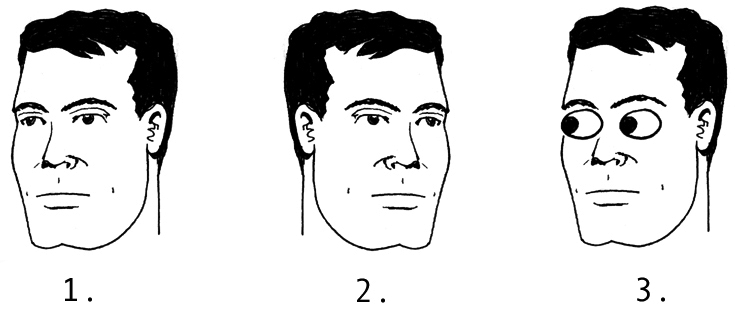 BUT ME… HOW DO I DO IT??
Easy. Follow this simple example of a typical situation where THE DOUBLE TAKE reaction is set up. Picture this scene:
You come home from work and say, "Honey, I'm home" as you're walking through the door.
You hang up your fedora and coat and walk into the living room.
You pick up your newspaper and sit in your favorite easy chair, barely noticing your wife and dog across the room. 

Your wife is sitting on the couch wearing a huge piece of cheese as a hat. Your dog, King, is sitting next to her in a push-up bra and crotchless panties. 

You ask your wife how her day was in a manner that suggests you don't really care. 

You flip through your newspaper nonchalantly as she answers: "Unusual." 

You say, "That's nice, dear," in a monotone that befits your lack of interest.

As you flip the paper one more time, you glance over at her and King and clearly notice that what they are wearing is inappropriate. It doesn't register in your brain at that moment though, so you look back at your paper.

BUT

at the same moment you stop rustling the newspaper, your brain

DOES

finally register the inappropriateness of their attire, and you pull the paper down to your lap while snapping your neck back and raising both your eyebrows, widening your eyes and leaving your mouth agape (open). Your face is expressing how unbelievable it is that your wife is sitting on a couch with a dairy product on her head and your pet is cross-dressing in intimate apparel!!!
WHERE DID THE DOUBLE TAKE ORIGINATE?
Interestingly enough, this facial comedy began with the immigrants who brought to America not only a yearning for freedom and democracy but also a sense of reactionary humor bred in the shtetls of Eastern Europe.
WARNING! WARNING! WARNING!
Not to be confused with the other members of the "Take" Family: The Take, The Triple Take, The Quad Take, and the "weird uncle" – The Spit Take.
#146 — THE QUAD TAKE
Very, very rare… the only recorded use of this bit is in every Howie Mandel movie.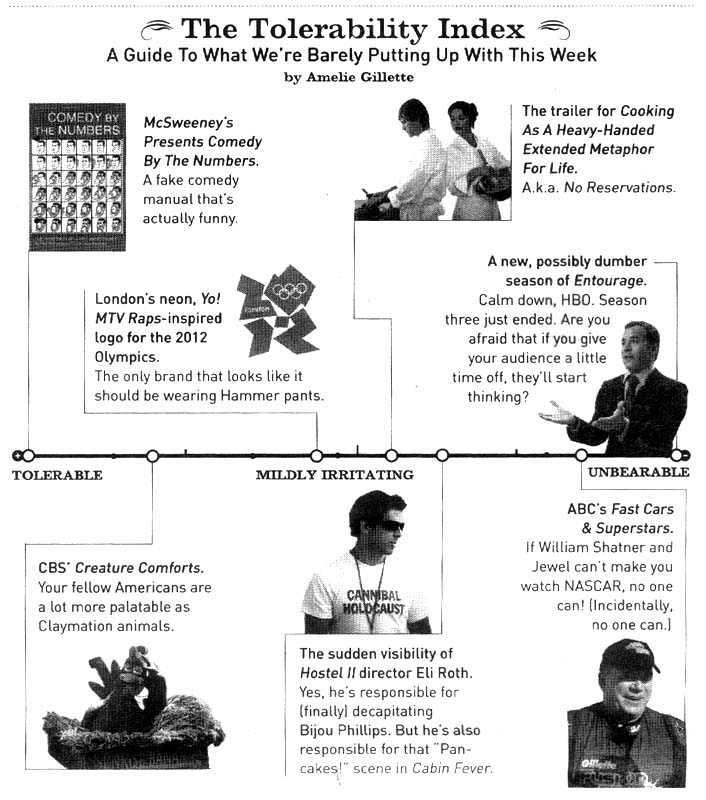 WAIT

, DON'T GO

YET

!!

And lastly, let's take a look at the world of what might have been… No literary juggernaut in recent history has successfully escaped the allure of Hollywood and CBTN was no exception. There was talk of movies, specials, GIF Viewmasters…. All talk. One idea was to combine the magic of CBTN with the fast-growing "quirky detective" genre, and so we give you: "COMEDY DICKS!" In the comforting PDF format!

- - -
See y'all in another 10!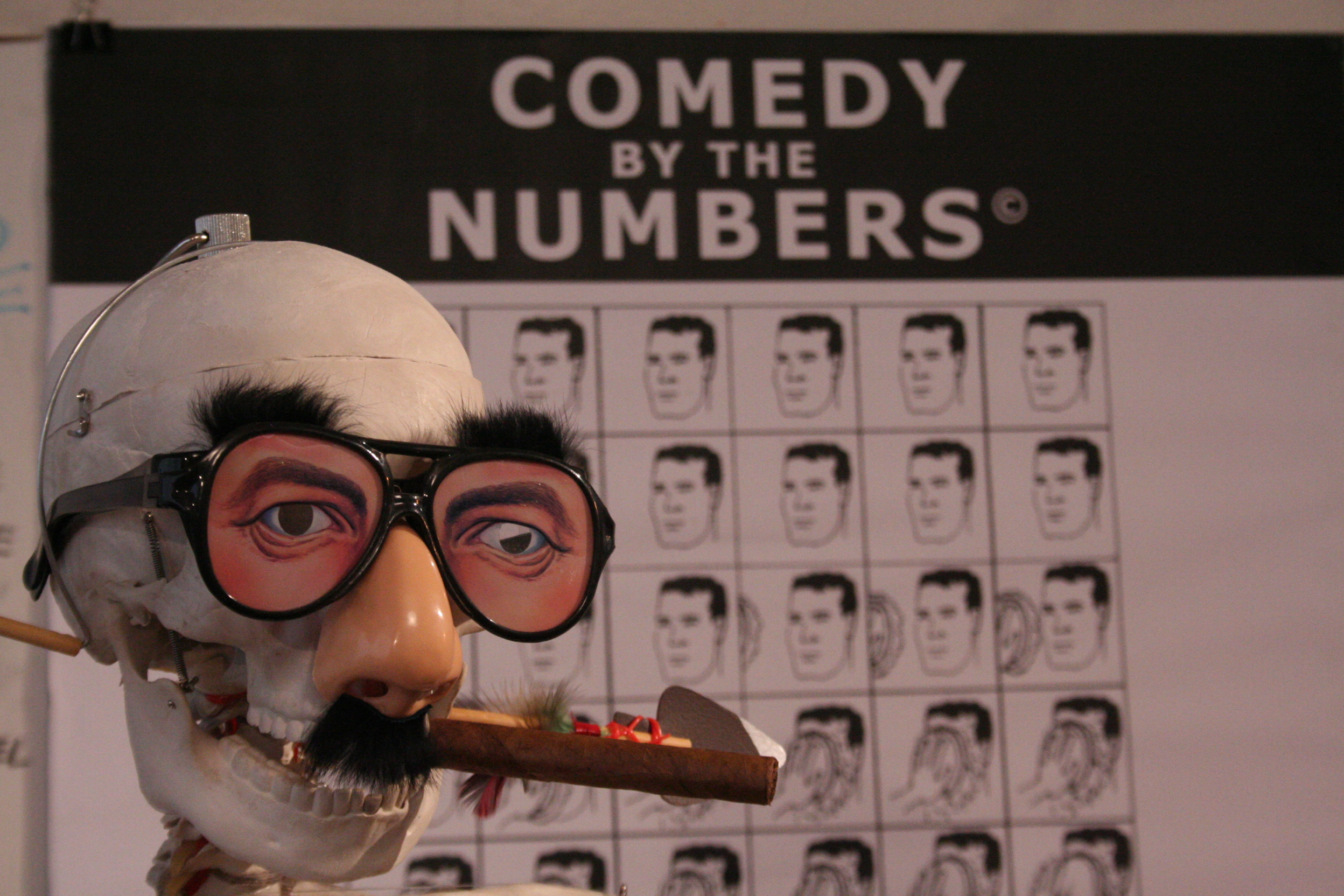 - -
INCREDIBLE

BOBNUS

!

YES

, A

BONUS

VIDEO

OF A

LIVE

SHOW

FEATURING

BOB

ODENKIRK

PERFORMING

HIS

LEGENDARY

"

DECK

MATHERS

"

CHARACTER

!

PLUS

THE

OFFICE

'S

KATE

FLANNERY

PERFORMING

WITH

PROFESSOR

ERIC

HOFFMAN

!

- - -

Photo credits:
Liezl, Cash Hartzell