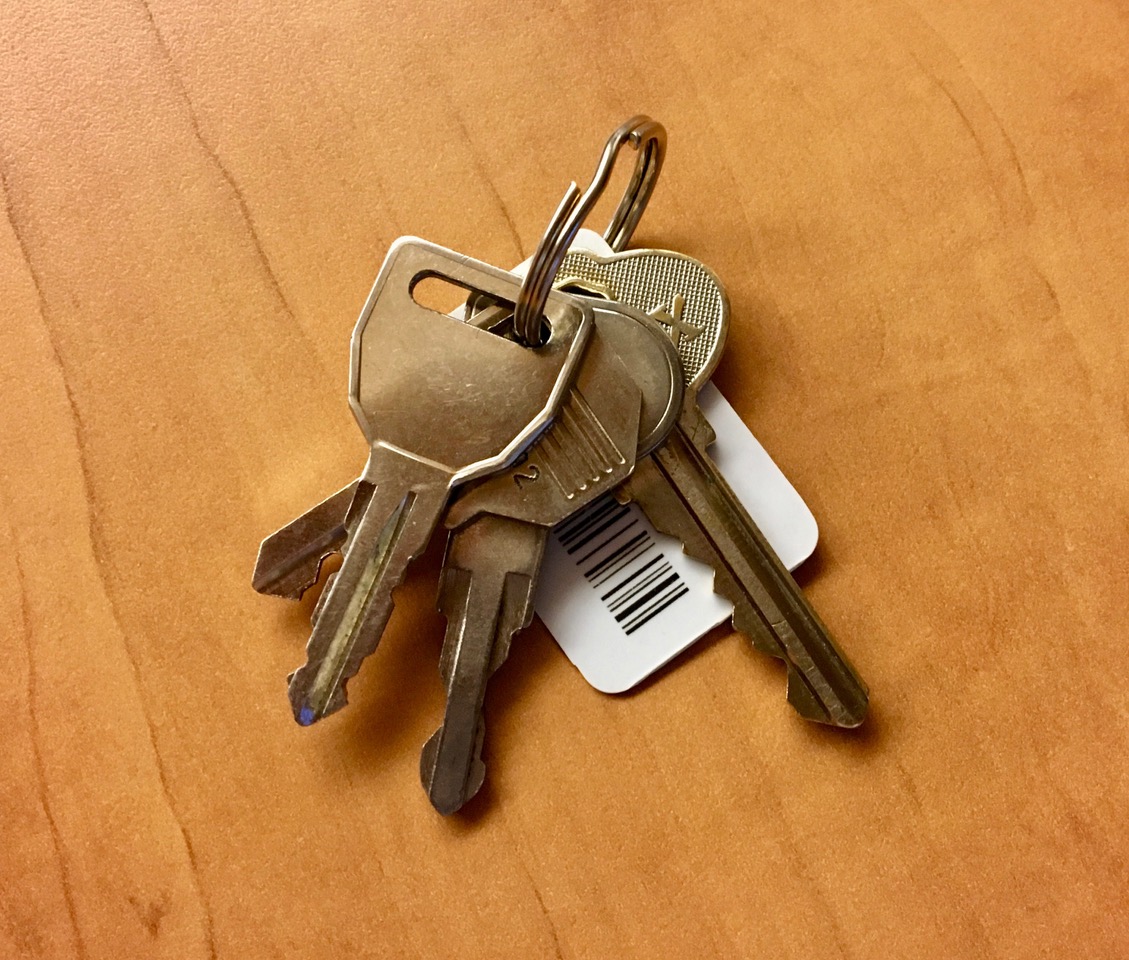 - - -
My grandmother died when I was a child. After the funeral, my father prepared her possessions for an estate sale. The Sunday before the sale, he took me to my grandmother's house and told me I could have anything I wanted.
Most of the rooms were filled with dusty old-lady stuff, doilies, and ballerina figurines. But in a dresser drawer in a spare room, I found a Chinese coin with a square hole in the center. It seemed ancient, exotic, mysterious. I took it home, kept it in my bedroom, and looked at it nearly every day. I thought it brought me luck.
When I was old enough to need keys, I slipped the Chinese coin onto my key ring. There it stayed for decades, bringing me luck. Car keys and house keys came and went, but the Chinese coin was my key ring's constant.
Just last year, I took my keys out of my pocket and the coin was gone. It must have broken off, or maybe someone stole it. Had I been any less lucky in its absence? I didn't think so. But who can tell how lucky or unlucky their life might have been?
Now, every time I pick up my keys, mixed in with the metallic silver ridges of my keys, I remember the rounded disc of a worn Chinese coin. The coin is gone, but I believe the luck remains.
- - -
Key Ring Chronicles is a crowd-sourced project that explores the stories behind objects that people keep on their key rings. It was created and is overseen by Paul Lukas, who has kept a quarter with a hole drilled through it on his own key ring since 1987. Readers are encouraged to participate by sending photos and descriptions here.