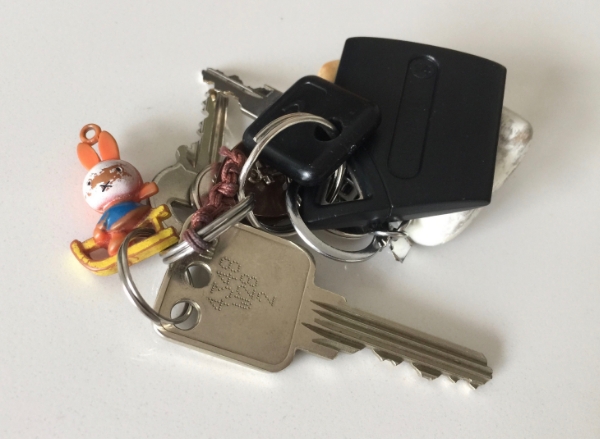 - - -
About ten years ago I moved from the Netherlands to England to start a master's degree program and move in with my partner. My mom still lived back home in the Netherlands, and I went back to visit her a few times a year, which was all I could afford as a student.
A year and a half after I moved to England, and just a week before Christmas, my mom unexpectedly passed away at the age of 46. I flew back home to look after the funeral arrangements. The next few weeks were spent in a daze, as I had to take care of my mom's affairs. I'm an only child and my dad has long been out of the picture, so this wasn't easy to do.
A few weeks after the funeral I flew back to England, where a parcel was waiting for me. It was a care package my mom had sent me just two days before she passed away, full of comfort food and magazines. After I unpacked everything and began to discard the packaging, I found a little Miffy figurine that my mom had taped to the bottom of the box.
Taping this trinket to the bottom of the box was very much in keeping with my mom's tradition of surprising me with little gifts. When I was young, I would get homesick whenever I was away, so she would always give me some kind of token to remind me of home. So it made perfect sense that she sent me a miniature Miffy, a character created by the artist Dick Bruna that has become part of the culture of Dutch childhood.
The figurine has been on my key ring ever since. Despite being just a cheap bit of plastic, it has held up surprisingly well.
- - -
Key Ring Chronicles is a crowd-sourced project that explores the stories behind objects that people keep on their key rings. It was created and is overseen by Paul Lukas, who has kept a quarter with a hole drilled through it on his own key ring since 1987. Readers are encouraged to participate by sending photos and descriptions here.