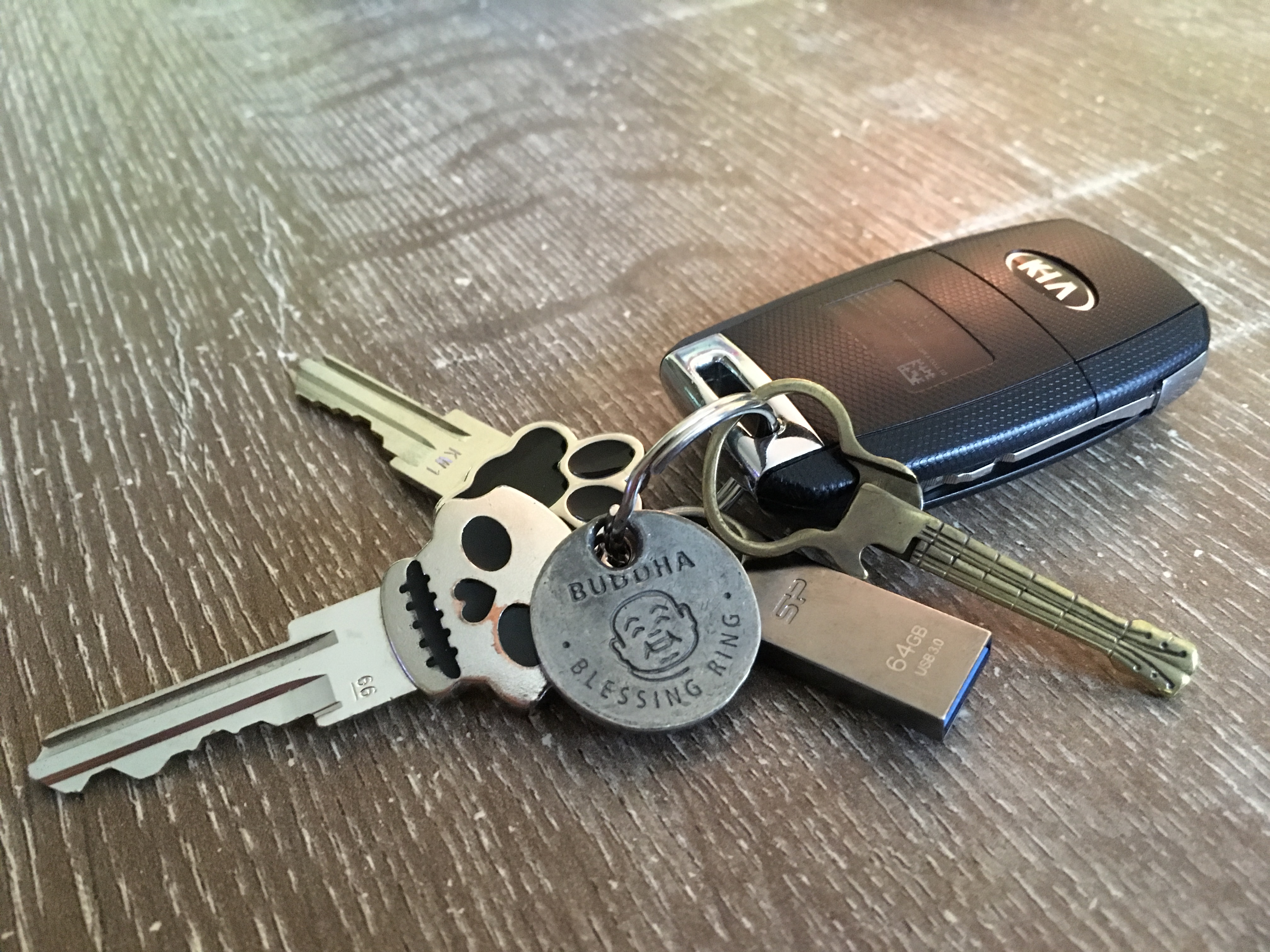 - - -
My father is a songwriter and has written over 5,000 songs in his life. He's still writing them, but emphysema now prevents him from playing his music. I'm a guitarist myself, and I love my father more than anything in the world, so I play his songs in order to keep his music alive.
My father smoked for over 30 years, beginning in his early teens. He was heavily influenced by westerns and TV. He also worked in heating and air conditioning for 17 years, inhaling lots of fumes and chemicals. I joined him for two of those years. You can actually taste some residential homes.
Two years ago, when the emphysema took a particularly bad turn, my father gave me a little metal guitar that he purchased in the 1970s and kept on his key ring. I now keep it on mine.
The guitar has a patent number stamped into the back. The patent shows that the guitar was designed to be a cigarette holder or roach clip — ironic, given my father's respiratory disease.
Emphysema can be hereditary. My father's father — my grandfather — died from it. I remember how frail he was; I never knew him at full strength. So while I'm happy to have the little guitar on my key ring, I definitely won't be using it as a cigarette holder.
- - -
Key Ring Chronicles is a crowd-sourced project that explores the stories behind objects that people keep on their key rings. It was created and is overseen by Paul Lukas, who has kept a quarter with a hole drilled through it on his own key ring since 1987. Readers are encouraged to participate by sending photos and descriptions here.