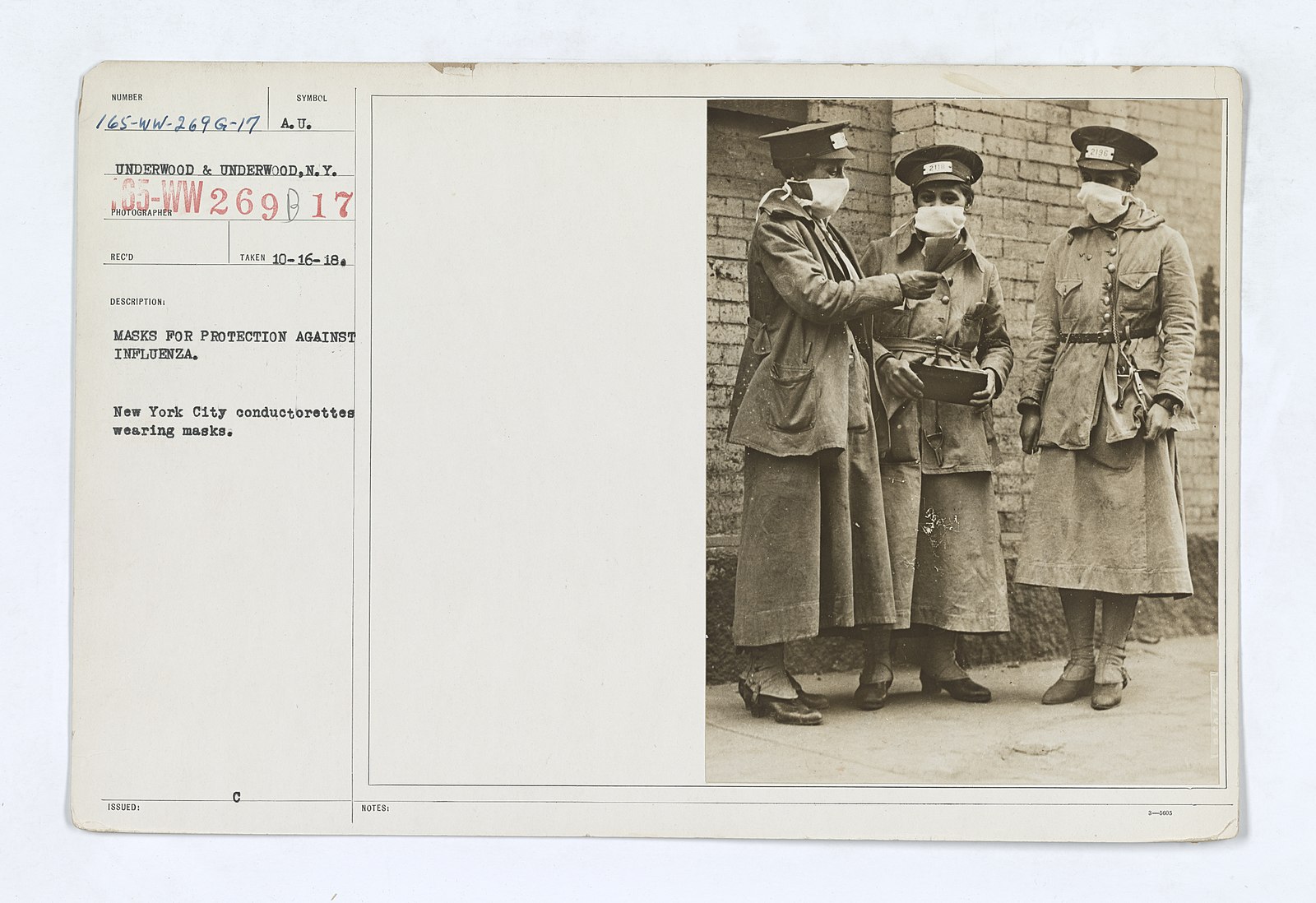 - - -
As the world shut down for the worst pandemic in a century, I soothed myself by looking at photos of the previous one (I know, I know, but that's who I am). The 1918 Flu Pandemic was, by all accounts (at least to date), far more virulent than COVID-19, for myriad reasons.
The images of the 1918 pandemic surprised me because even though I consider myself an obsessive viewer of vintage photography, I had never noticed the masks. Just like today, there were, in fact, city-wide ordinances requiring face coverings. And just like today, not everyone was convinced they needed to comply.
As I walk around these days, breathing my own stale breath, I think about those photos, eerie in black and white with a classic cinema horror-movie feel. And as I do with everything else I think about, I drew them.
If you want to buy one of these original pieces or a print, I will donate the proceeds to the SF-Marin Food Bank, which has mobilized to continue to provide some of the Bay Area's most vulnerable with support during the pandemic. Please contact me through www.americanchickens.com to inquire.
— Lisa Brown
- - -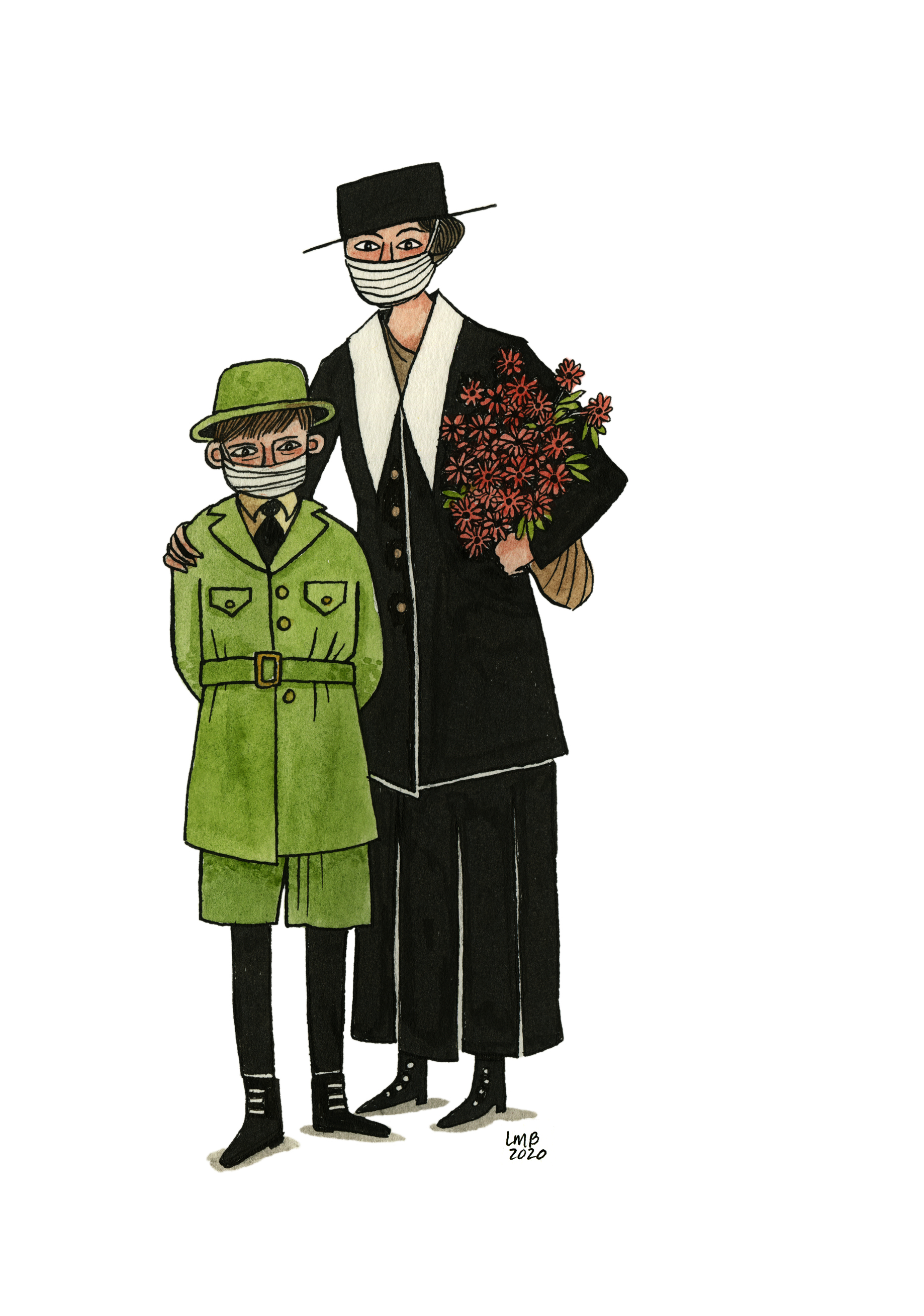 Dublin, California
- - -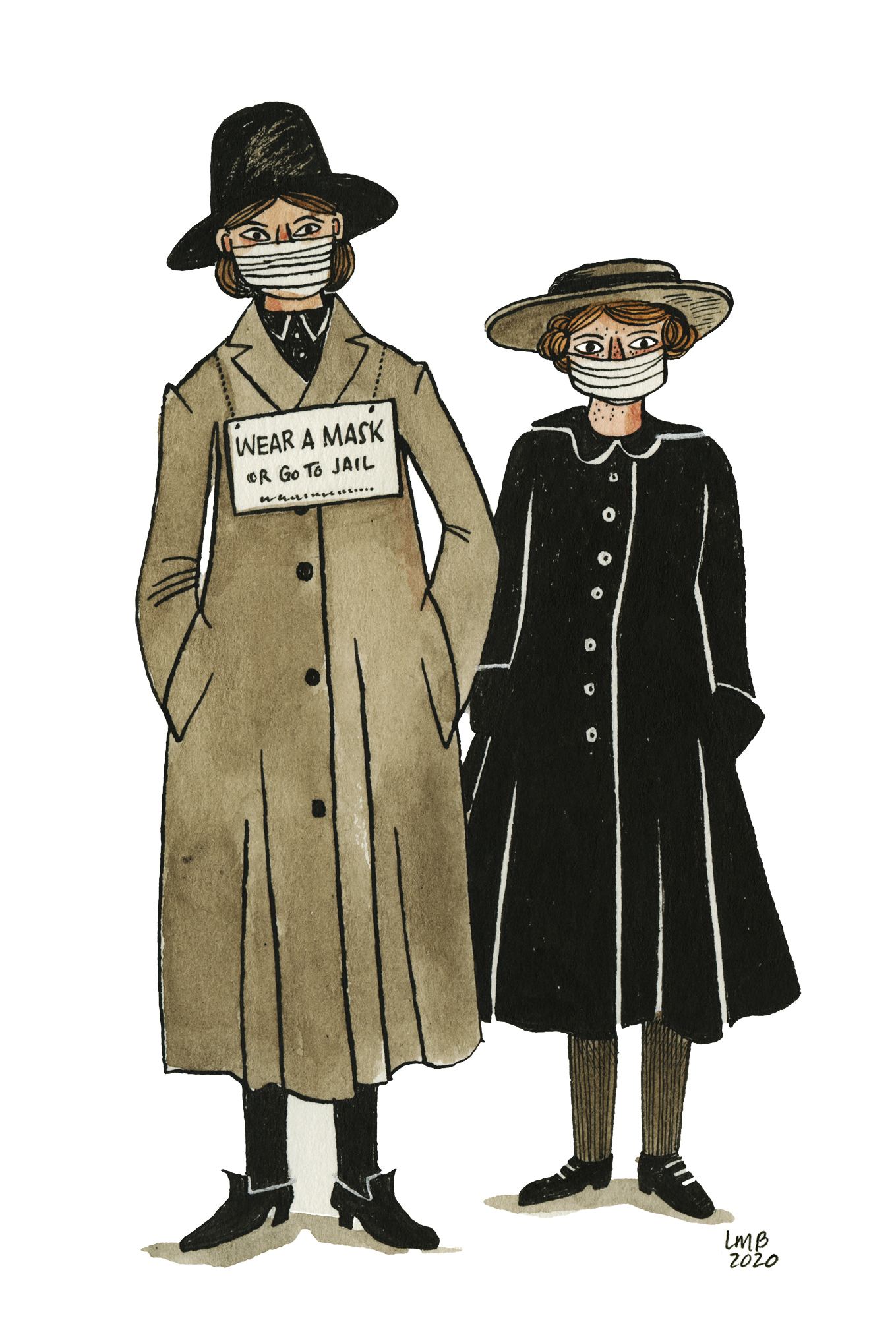 Locust Avenue, Mill Valley, California
- - -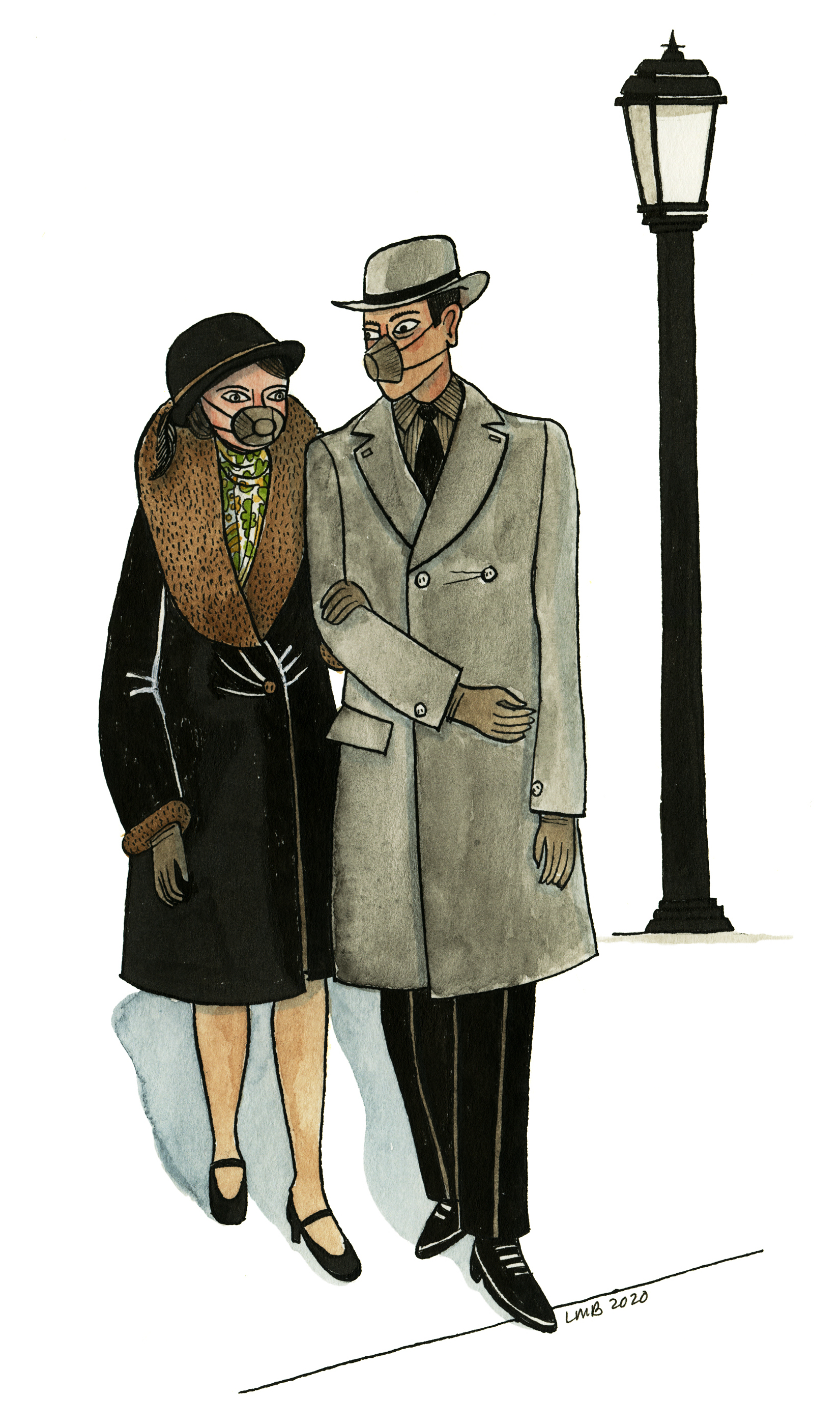 London, United Kingdom
(Note the little cup masks)
- - -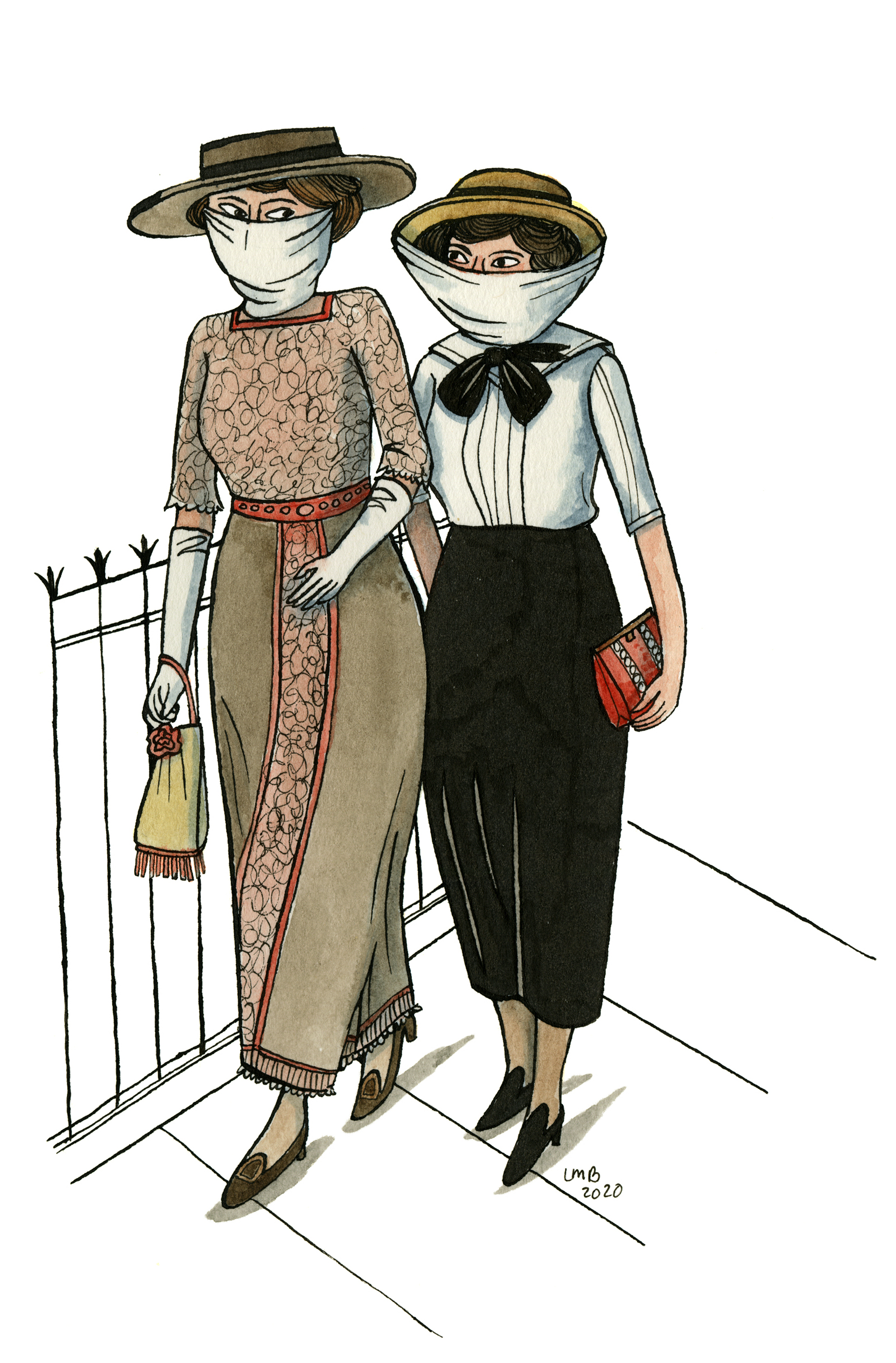 Actually, this one was from 1913, I'm not sure where it was taken.
Merely some strange veiled fashion-choices, I guess.
- - -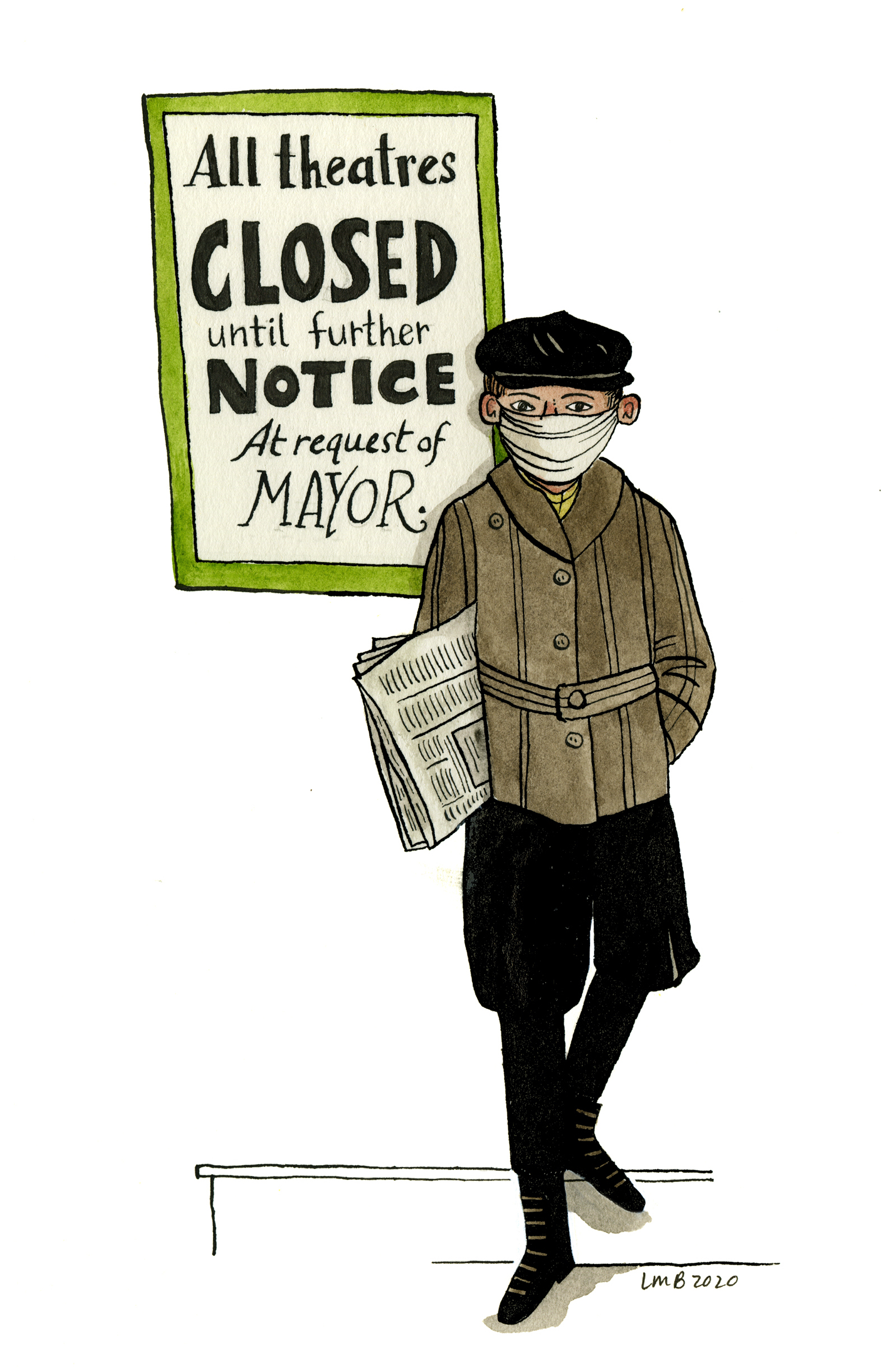 Seattle, Washington
- - -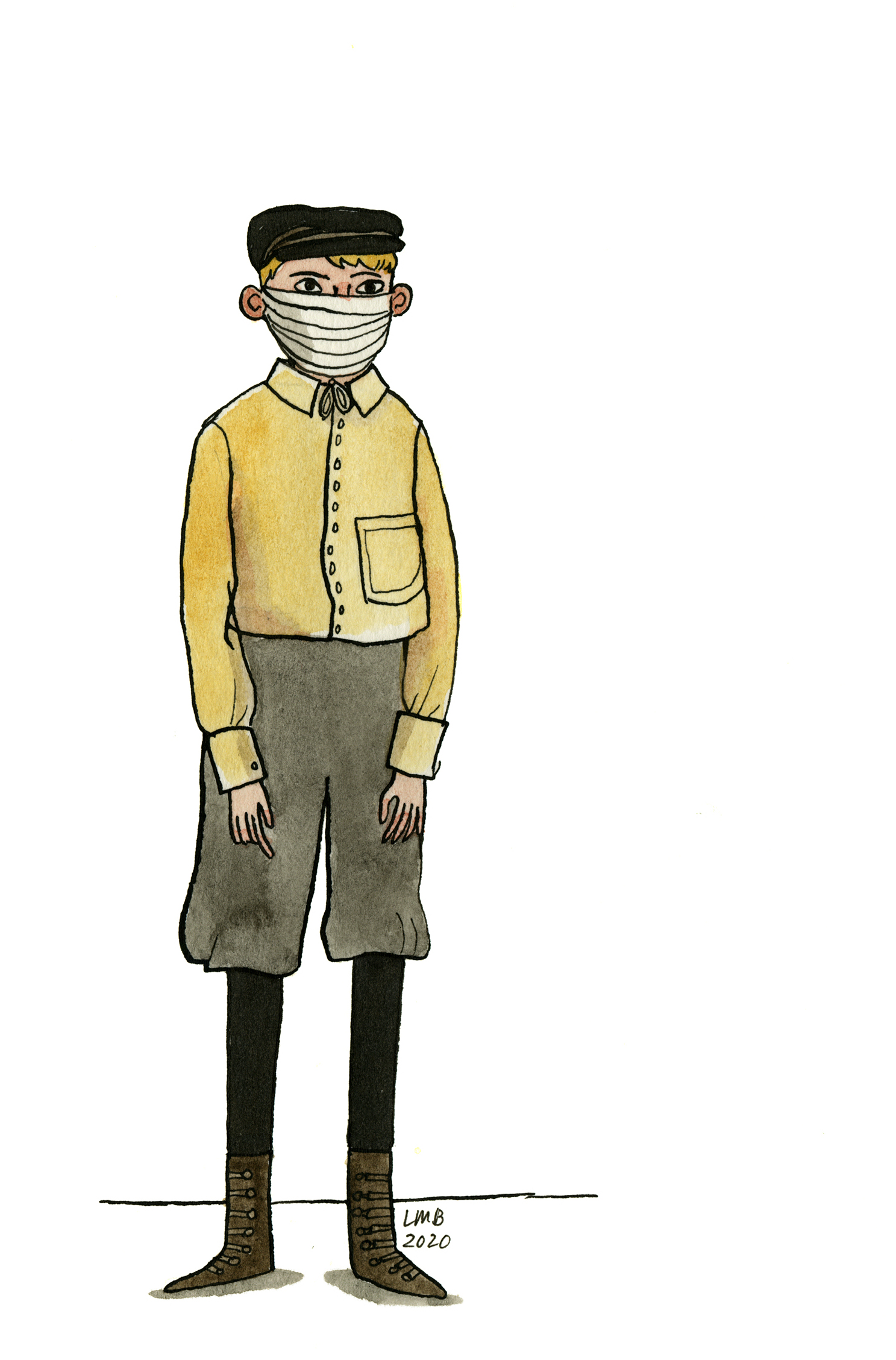 Starke, Florida
- - -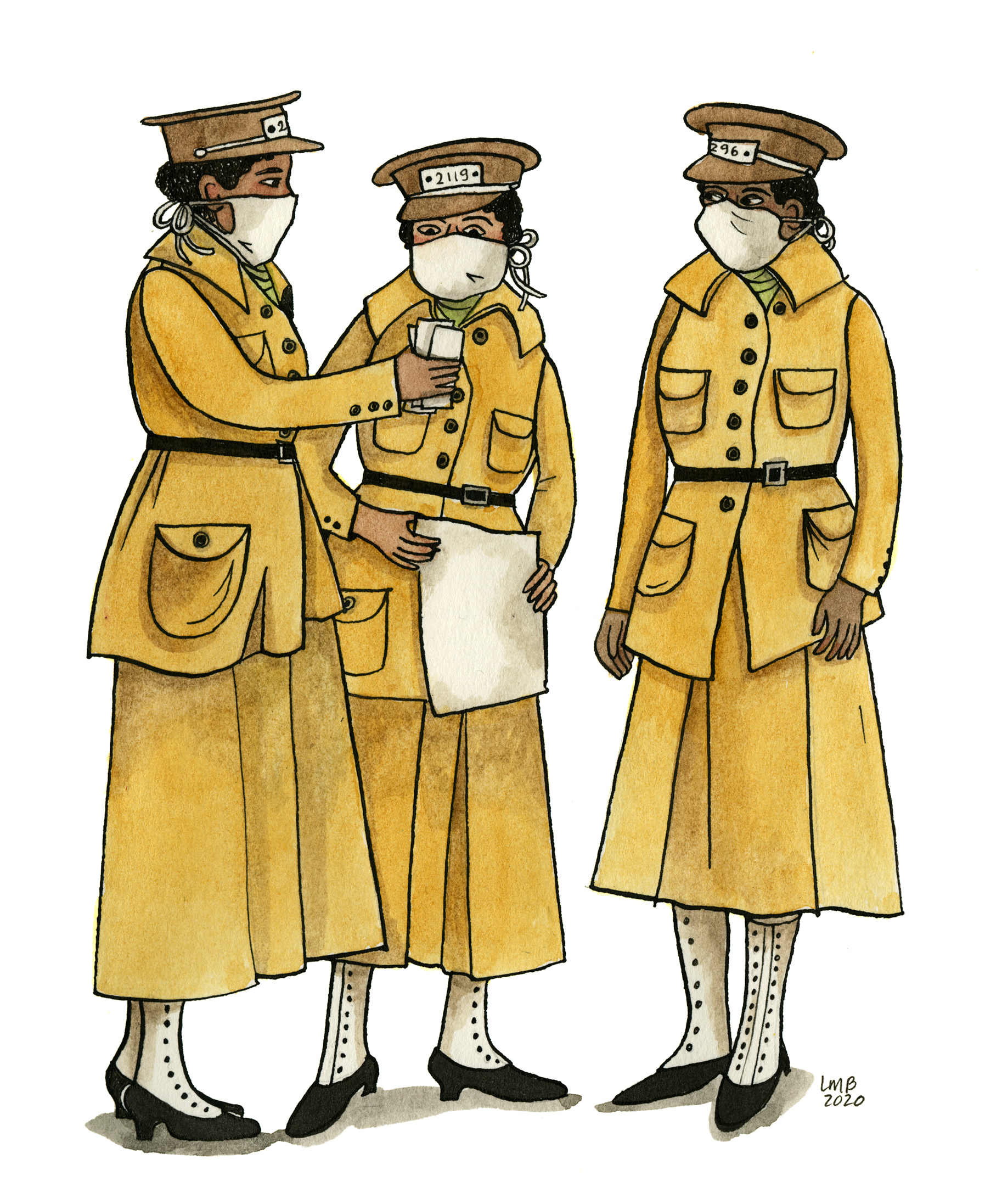 Conductorettes! New York, New York
- - -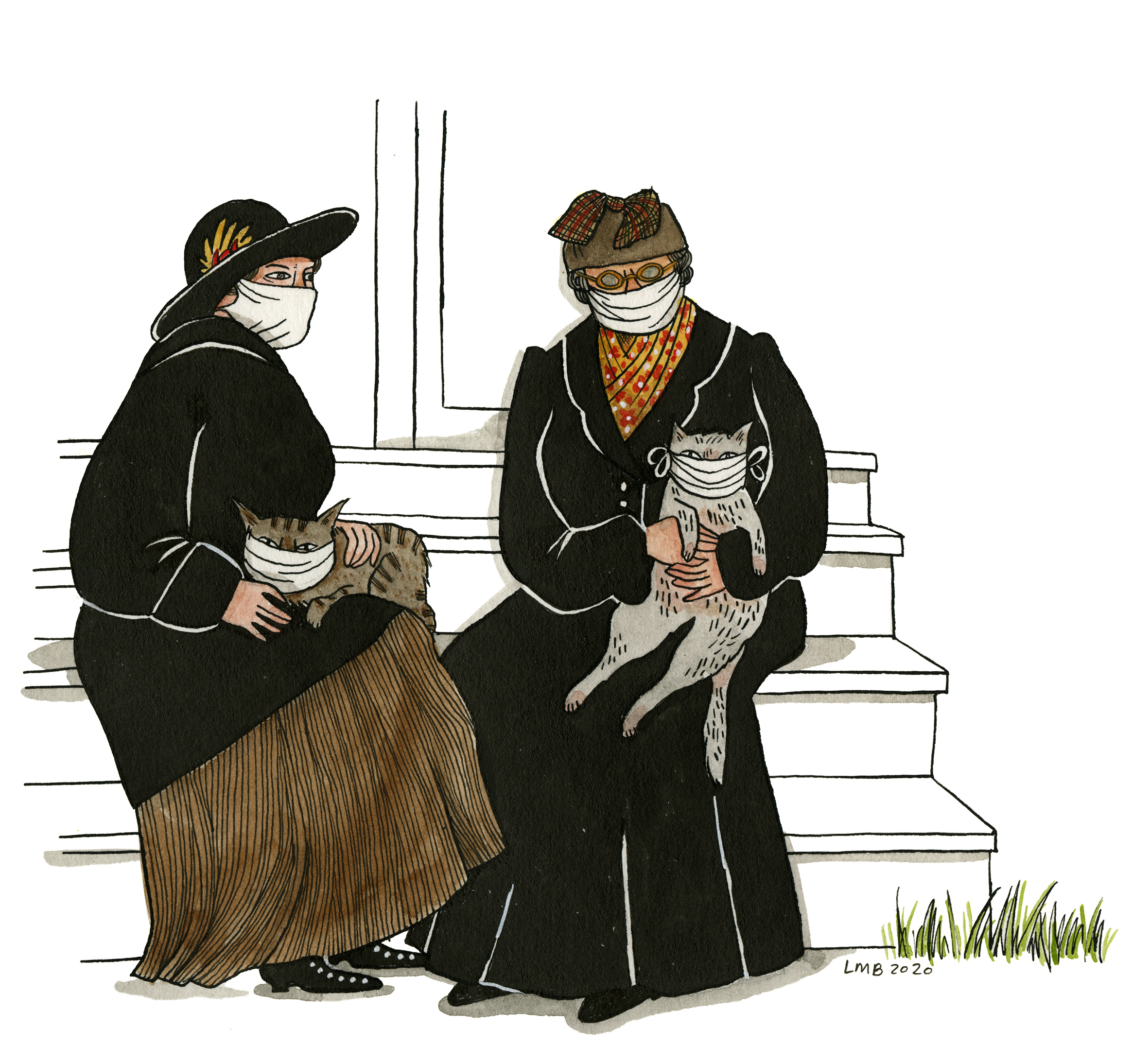 Left: Penelope and Tommy; right: Mrs. Shaw and Golly
Seattle, Washington