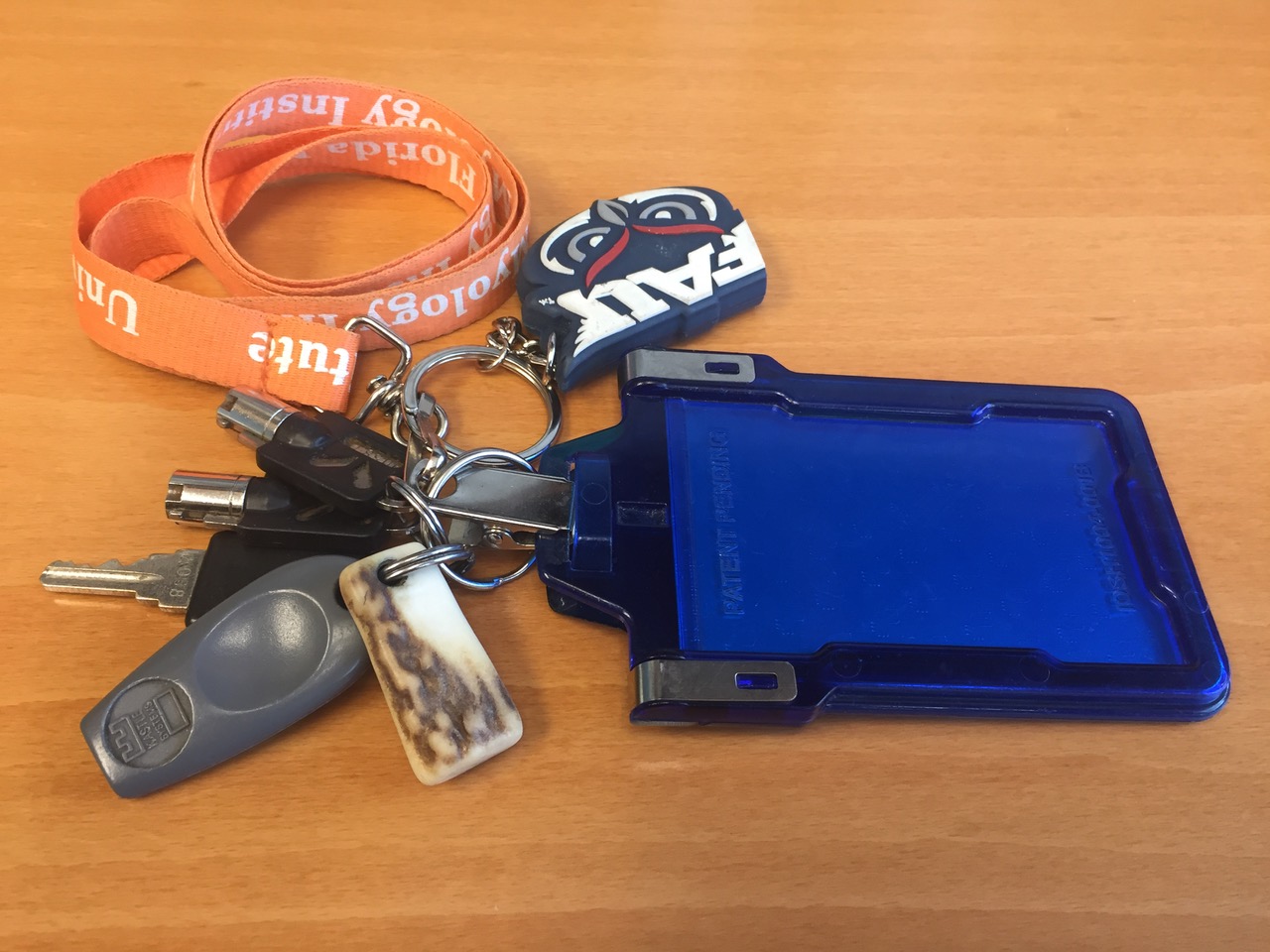 - - -
Like so many upper-middle-class college kids in the '90s, I took the obligatory European summer tour after graduation. Yes, it involved a backpack. Yes, it involved a Eurorail pass. Yes, it involved staying in hostels. It also involved trying to figure out the night scene in cities all over Europe.
It was particularly odd in Prague when my best friend and I were told that the garden bar at our hostel, well outside the city center, was popular. I guess having access to all those American girls was worth traveling to the boonies. In any case, we popped down to the bar one night and started having one of those no-common-language conversations with a group of Czech guys.
One of them indicated that he wanted to trade something (and it wasn't sex!). He offered a key ring with an attachment. I didn't know what it was, so he used his fingers to mimic horns on his head. Antlers. What did I have to offer in trade? Uh, I hunted through my bag and came up with an Old Navy baseball cap. Deal!
Twenty-one years later, I still have that key ring, and I think about that trip every time I notice that little chunk of antler. I doubt the Czech guy still has the cap. I definitely got the better of that trade.
- - -
Key Ring Chronicles is a crowd-sourced project that explores the stories behind objects that people keep on their key rings. It was created and is overseen by Paul Lukas, who has kept a quarter with a hole drilled through it on his own key ring since 1987. Readers are encouraged to participate by sending photos and descriptions here.