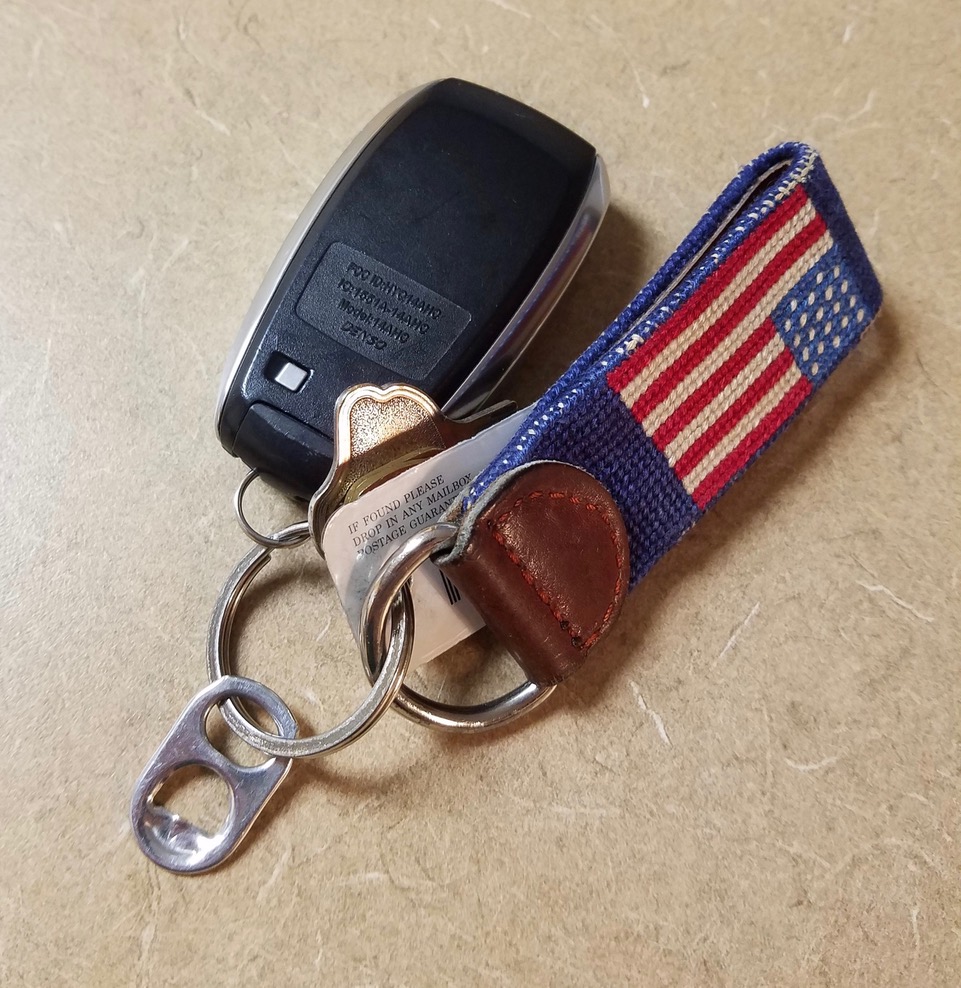 - - -
I met my wife in college. We studied the same major but our paths rarely crossed on campus. I worked as a bouncer at a local bar that she visited with her sorority sisters, so we chatted on the weekends when they came by. I was seeing someone else at the time, but we had many things in common and became good friends.
She graduated a year ahead of me but returned for an alumni event during my senior year. She stopped by the bar at closing time, I grabbed a couple of beers, and we sat in my car and talked for hours. That was the first time I noticed her funny little habit of removing the tab from her beer can.
We went back to my apartment and stayed up almost all morning talking and laughing. The next day I noticed her discarded tab in my car's cup holder. I fished it out and attached it to my key ring — I don't really know why. We spent the rest of the weekend together, and about a year and a half later we were married.
I've kept the can tab on my key ring ever since, and I'm amazed at how well it's held up over the four years or so that it's been there. It probably seems kind of silly, but to me it's a souvenir of one of the happiest times in my life, and a simple reminder of the woman I love.
- - -
Key Ring Chronicles is a crowd-sourced project that explores the stories behind objects that people keep on their key rings. It was created and is overseen by Paul Lukas, who has kept a quarter with a hole drilled through it on his own key ring since 1987. Readers are encouraged to participate by sending photos and descriptions here.