Are you hoping to wear a new swimsuit to the beach, pool, or lake this summer? There are tons of swimsuits out there, just waiting for the right person to find them and give them a forever home. Let Swimsuit Finder help you find the perfect fit for your lifestyle and body type.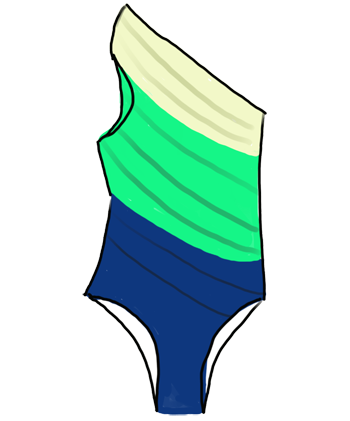 Salty
ONE-PIECE – 20 MILES AWAY
Salty is an American one-piece swimsuit with ads that keep relentlessly popping up in your social media feeds. Salty is a lot of fun and is available in many great colors. She would love to come with you on all your summer adventures. Are you ready to let Salty into your heart and onto your body, minus one shoulder? Salty is pretty high-cut, so the best owner will be someone comfortable with showing a surprising amount of butt cheek at the town pool.
- - -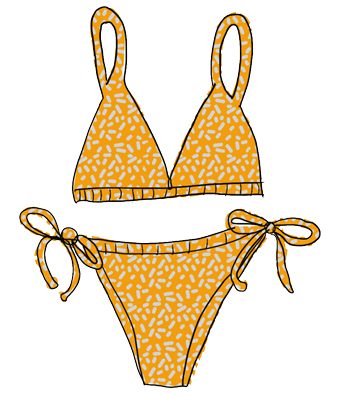 Cheap Bikini
TWO-PIECE – 3 MILES AWAY
Cheap Bikini can be a little shy at first (she may be hiding in the sales racks at TJ Maxx), but she would love for you to take her home. She looks great on the hanger—but do not try her on, because the dressing room line is long, and the fluorescent lighting is unflattering. Just grab Cheap Bikini in what you think is your size, and hope for the best. Cheap Bikini is a delicate sort, so we suggest she live in a home where her owner is willing to hand-wash her with mild detergent. With the proper TLC, Cheap Bikini could last longer than your tenth-grade summer fling.
- - -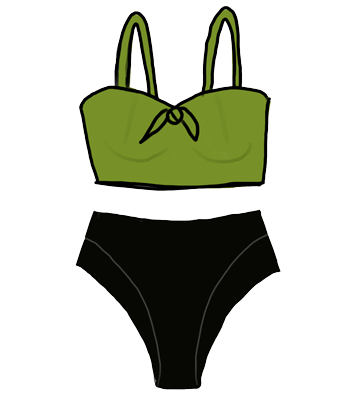 High-Wasted Bikini
TWO-PIECE – 5 MILES AWAY
Are you ready to embrace the mullet of bathing suits? Then you might want to give High-Waisted Bikini a try. High-Waisted Bikini has experienced a renaissance of sorts in recent years for her ability to conceal bellybuttons on people of all shapes and sizes. High-Waisted Bikini is SASSY and equally comfortable in the water, on a beach towel, or in an Instagram selfie.
- – -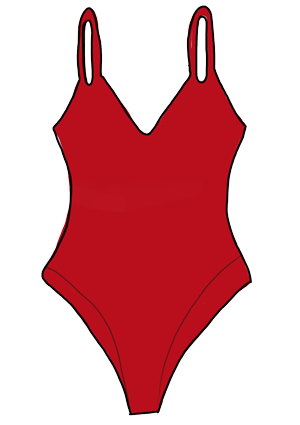 Classic One-Piece
ONE-PIECE – 1 MILE AWAY
Classic One-Piece is a smart-looking swimsuit that's especially appropriate for moms with young children who look at their kids' Play-Doh and think, "That reminds me of my midsection." Don't be put off by her high price point—Classic One-Piece is durable and will stay in rotation for many years, accompanying you as you sit with your kids in splash pads that are probably at least fifty percent urine.
- - -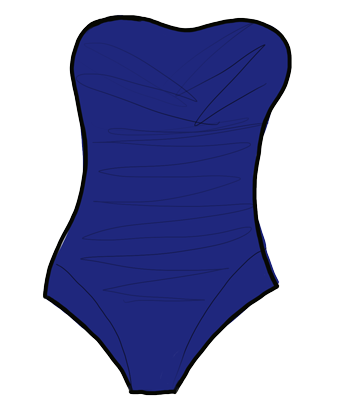 Strapless One-Piece
ONE-PIECE – 4 MILES AWAY
Are you ready to wear Strapless One-Piece while sailing on your friend's boat, mimosa in hand and sunglasses perched atop your head? Strapless One-Piece is ready to meet her perfect human. Although this spunky gal has been known to take a dip in a pool, Strapless One-Piece is better for lounging around. She needs someone who will treat her with love and affection and not expect her to stay in place during vigorous aerobic exercises like swimming laps.
- - -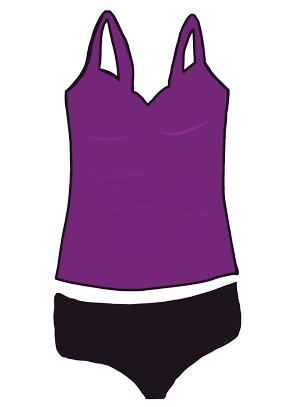 Tankini
TWO-PIECE – 6 MILES AWAY
Tankini is ready to be your new best friend. She's neither a one-piece nor a bikini, but that doesn't hold her back—and she'll hold you in. Tankini is ideal for those who don't want to bare their midriffs to the world, but like the convenience of going to the bathroom without wrestling with what feels like wet sausage casing.
- - -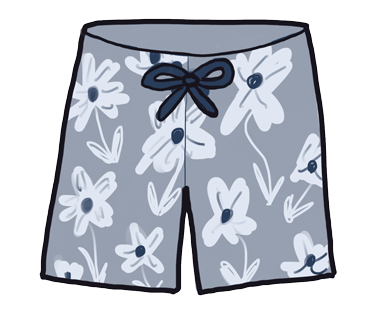 Board Shorts
SEPARATE – 10 MILES AWAY
Board Shorts love to swim, kayak, and play beach volleyball. Are you looking for a swimsuit that won't require pouring hot wax on your most sensitive area and ripping all the hair out by the roots? Then Board Shorts could be perfect for you.
- – -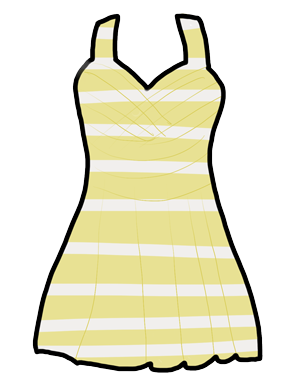 Skirted Swimsuit
ONE-PIECE – 9 MILES AWAY
Nothing says "You've turned into your mother" more than Skirted. Skirted has a ruffled bottom that covers your thighs and instantly makes you feel at least ten years older than your chronological age. Skirted is ideal for people who love to go ankle-deep into the pool and splash a little water on their flabby upper arms (sorry, Skirted cannot conceal those unless paired with Rash Guard) while gossiping with the neighbors. Skirted gets along well with many accessories, especially Big Floppy Hat and Sarong with a Fun Print.