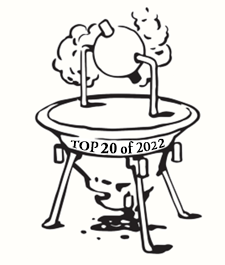 Our 17th most-read article of the 2022.
- - -
Originally published April 28, 2022.
- - -
Here at Fisher-Price, children's safety is our highest priority. But we also care deeply about you, the parents and caretakers of the kids who use our products, which is why we are announcing the voluntary recall of our Deluxe Kick 'n Play Piano Gym for simply having too many bops.
Rest assured, this popular playmat with an attached light-up keyboard presents no hazard to the babies who use it for their tummy times. This recall is strictly to address the mental health concerns of adults who—day in and day out—listen to the piano gym's accompanying eleven-song animal-themed suite, which absolutely slaps in a way that children's music was never meant to.
Fisher-Price remains dedicated to delivering safe, high-quality products to our customers, which is why we must apologize for going so, so hard on these songs. In hindsight, we can admit this toy would have been perfectly acceptable with a few basic, ice-cream-truck MIDI files that parents could easily tune out. It is completely our bad that we went off and recorded the most tenacious earworms in human history, then added a hundred-decibel baseline volume and a hair trigger.
"We are committed to educating caregivers about the potential dangers of hearing legit bangers about toucans for sustained periods of time," said Fisher-Price's chief of marketing in a statement. "This toy exposes individuals to reckless levels of catchy little ditties, and the public needs to be informed."
We value your trust, and we completely blew it by including pan flute on almost every track. We knew full well these zingy toots were guaranteed to lodge themselves so deep in your head that they would eventually edge out every other sound you'd ever loved. And we send our condolences to the hundreds of new dads who just experienced the jarring realization that "The Elephant Stomping Song" is now on the list of their all-time favorites (narrowly overtaking "Crash into Me").
Parenting is the hardest job in the world, and on behalf of Fisher-Price, we are sorry for making things infinitely more difficult by equipping the Kick 'n Play with five separate instrumental breaks that flawlessly combine the bombastic style of New Orleans brass with the hot, tropical rhythms of a Sandals Resort after dark. We, unfortunately, did not account for the fact that Mom won't be able to make fish sticks for dinner if she's supine in the living room, high-key vibing to our playlist's basslines, which are, regrettably, sick as hell.
Thankfully, there have been no reported injuries related to this recall event, but, anecdotally, the number of grandpas visiting for a weekend and subsequently googling, "Where to take marimba lessons," has increased by a troubling amount since the Kick 'n Play's release.
Consumers of the Deluxe Kick 'n Play Piano Gym should stop using the product immediately. Consumers should also allow an additional eight to ten weeks for lyrics about purple monkeys and bubblegum trees to stop violently tumbling around in their brain like sneakers in a dryer.
Please contact Fisher-Price for a full refund, and, as a token of our repentance, a voucher for a product from LeapFrog, a company that does their music how a baby toy ought to: terribly.
With a stomp, stomp, stomp,
Your Friends at Fisher-Price
- - -
Read an interview with Laura Foody about writing this piece over on our Patreon page.