September 27, 2018
INFOGRAPHIC

: When Should You Report a Sexual Assault Against a Supreme Court Nominee?
Sponsored by the Republican National Committee
- - -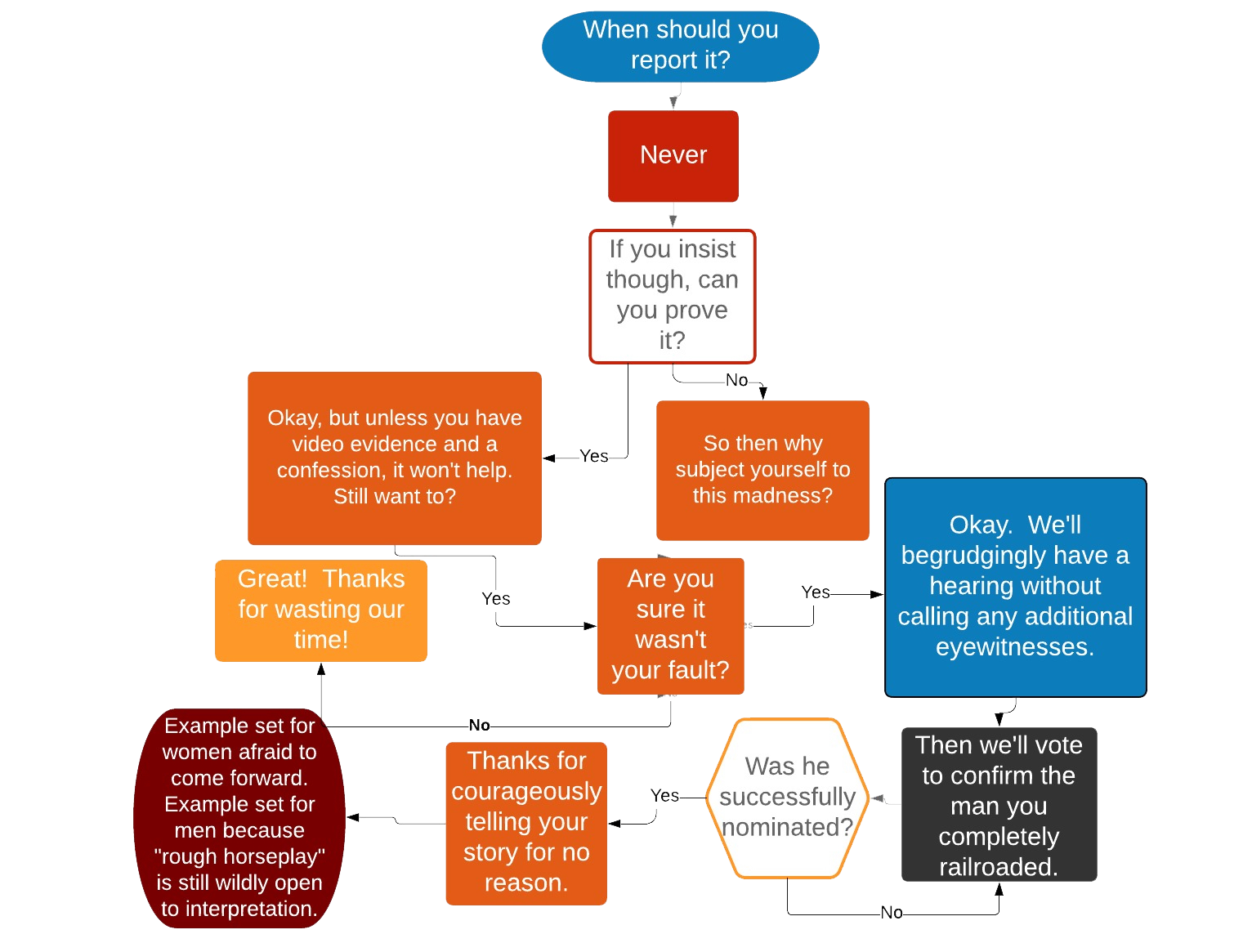 As little as $1 a month ($12 a year!) goes a long way towards supporting our editorial staff and contributors while keeping us ad-free. Become a McSweeney's Internet Tendency patron today.