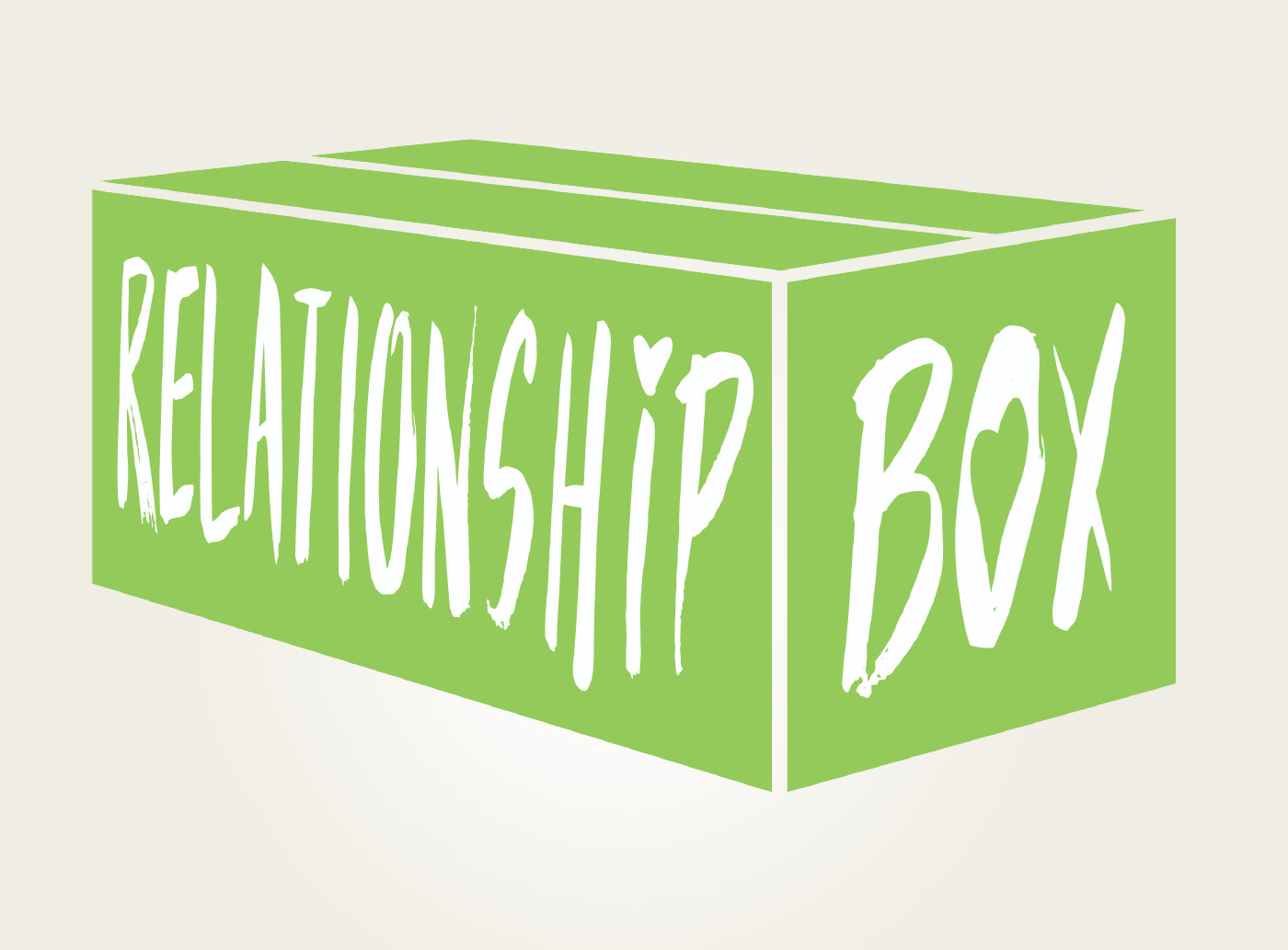 Is dating a challenge for you? Do you find it hard meeting the right person? Well, sulk no more because now an emotionally damaged human can be delivered right to your doorstep. With the Relationship Subscription Box you can customize your next relationship to find a partner that fits all your individual needs.
- - -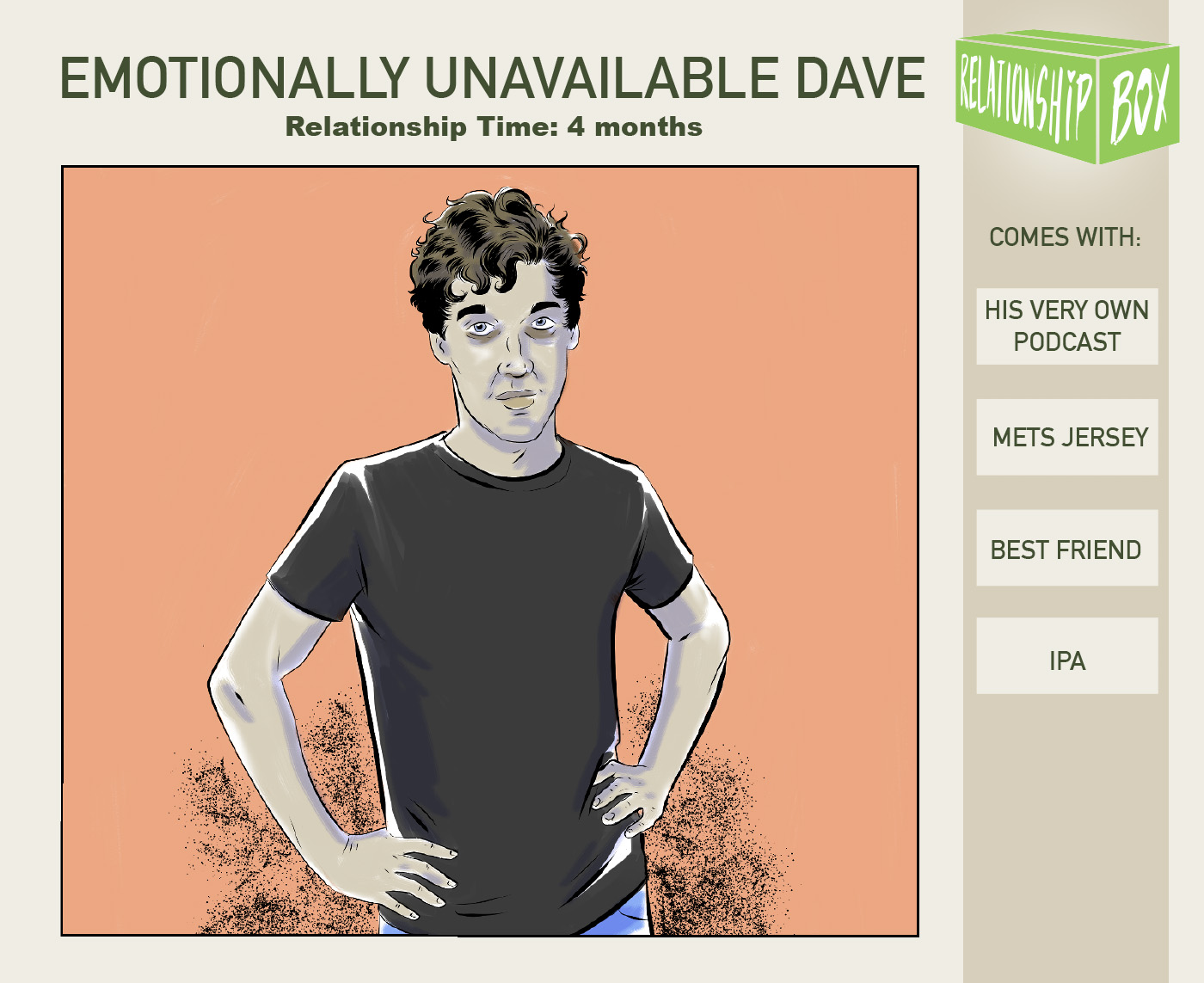 If you are looking for a guy that won't get attached, don't worry… Dave won't. Not only does he make the perfect wedding date, he'll also drop you off at the ER after he gets a condom stuck inside you. Dave is everything a boyfriend is, except, you know, an actual boyfriend. When you ask him about your relationship status he will gaslight you and make you question if you're a psycho. But don't be fooled: he was a boyfriend as long as no one, especially you, called him one.
- - -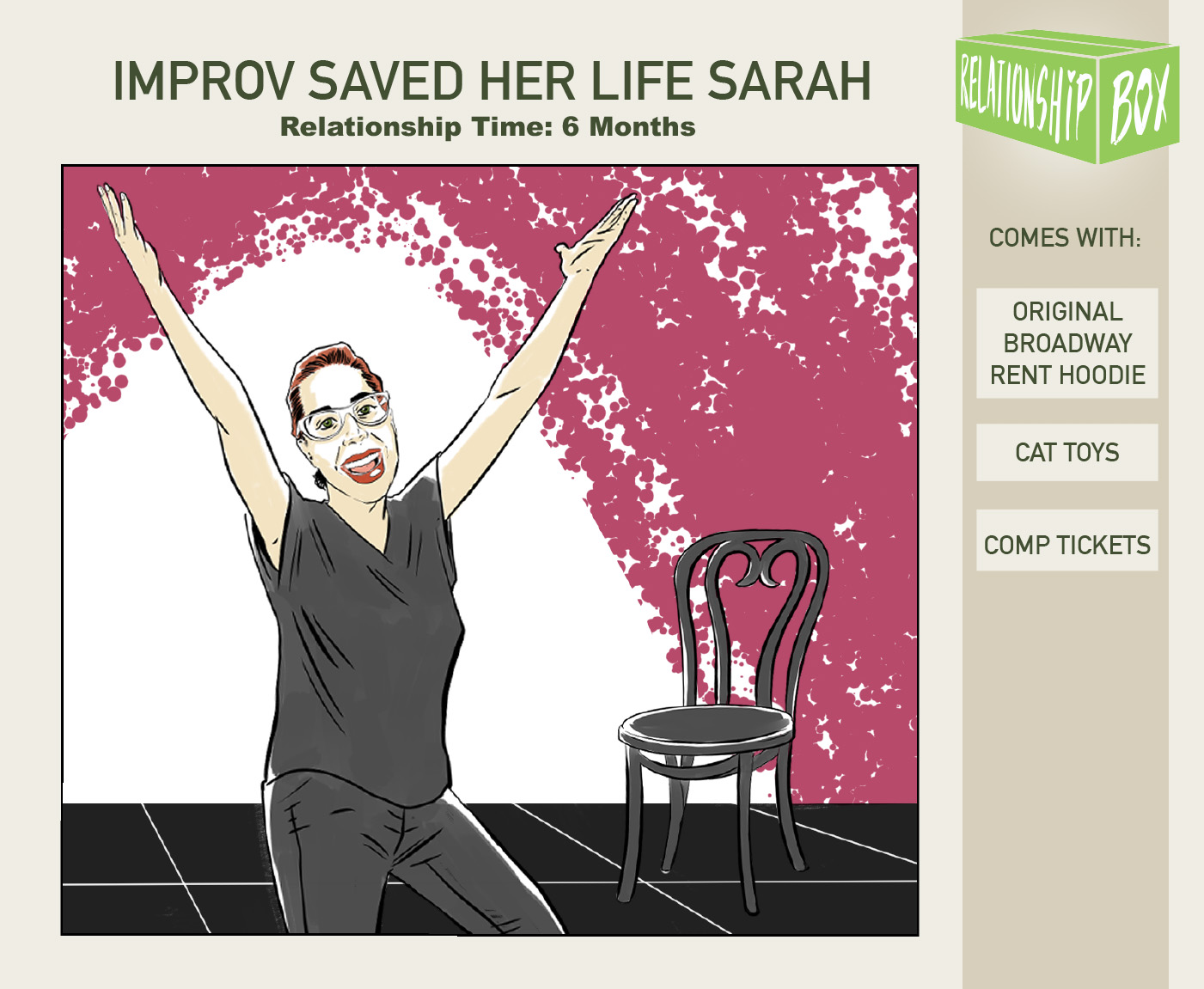 You can never tell if Sarah is laughing or crying, and she can only express emotions by singing show tunes. She has 52 impersonations in her repertoire — 53 if you count the one she will make about your privates, which she might accidentally do at your next family gathering. Your roommates like her because she makes them Fruity Pebble pancakes in the morning, but it won't make up for the amount of improv shows you'll have to sit through.
- - -
Lance is a free spirit — too free. He loves long walks and doesn't believe in bank accounts. As a result, your dates will be "unique" and won't cost him any money, plus he will always want to sleep at your place (because he doesn't have one).
- - -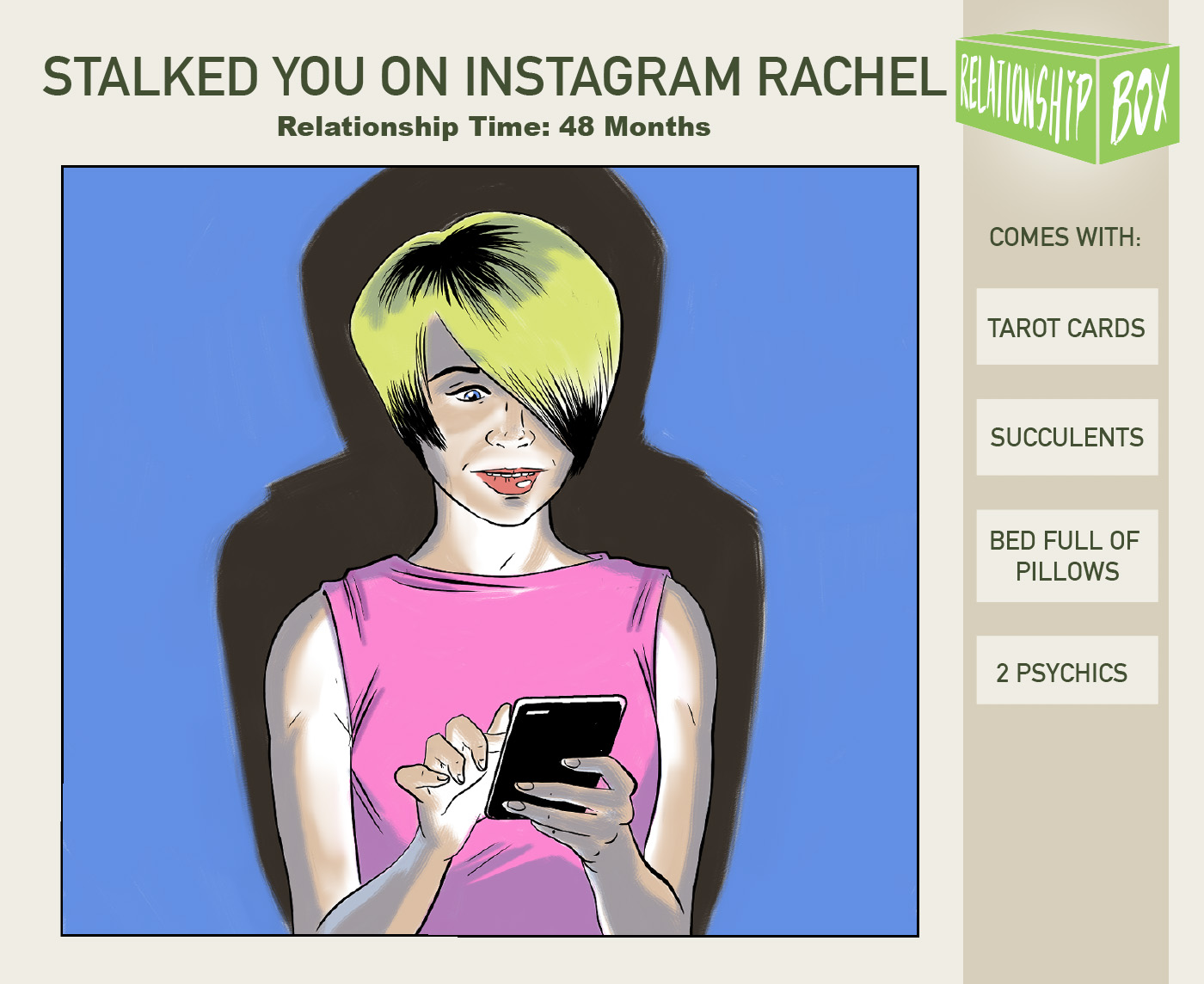 Rachel will immediately friend-request you, and within minutes start searching for all your exes on social media. She will spend the next month constantly checking to see if they've liked your posts. Rachel will know more about you than you do, and whatever she can't uncover online, she will find using your birth chart. She will also consistently ask you to take her photo standing in front of things, and get upset if you don't wish her a happy birthday on your Insta feed.
- - -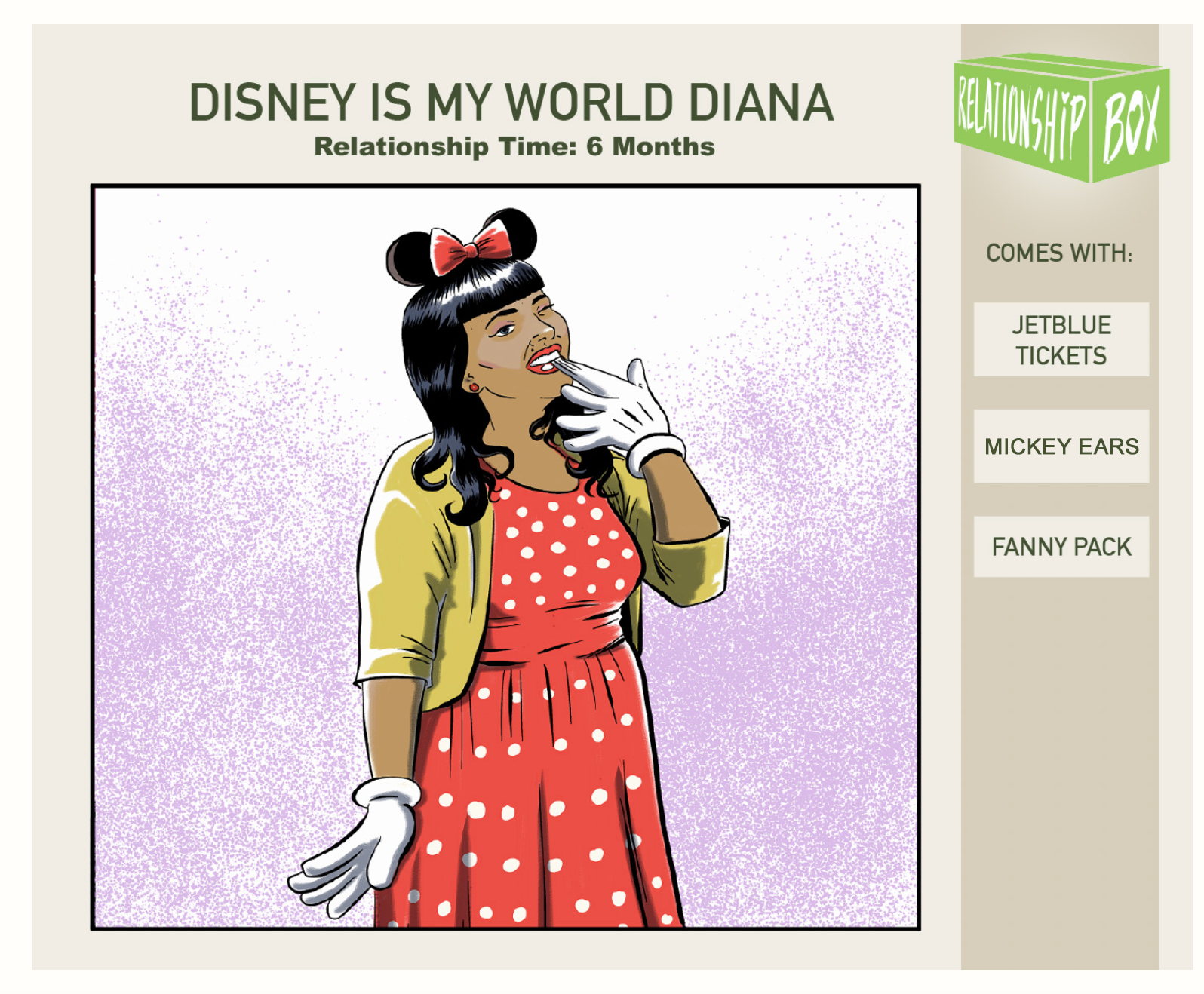 A relationship that will take you all the way to beautiful, sunny Epcot! Don't worry about expenses; Diana is a rewards member. These are the perks of dating someone who goes to Disney six times a year. Diana is fun, childlike, and has a room in her house filled with magic wands.
- - -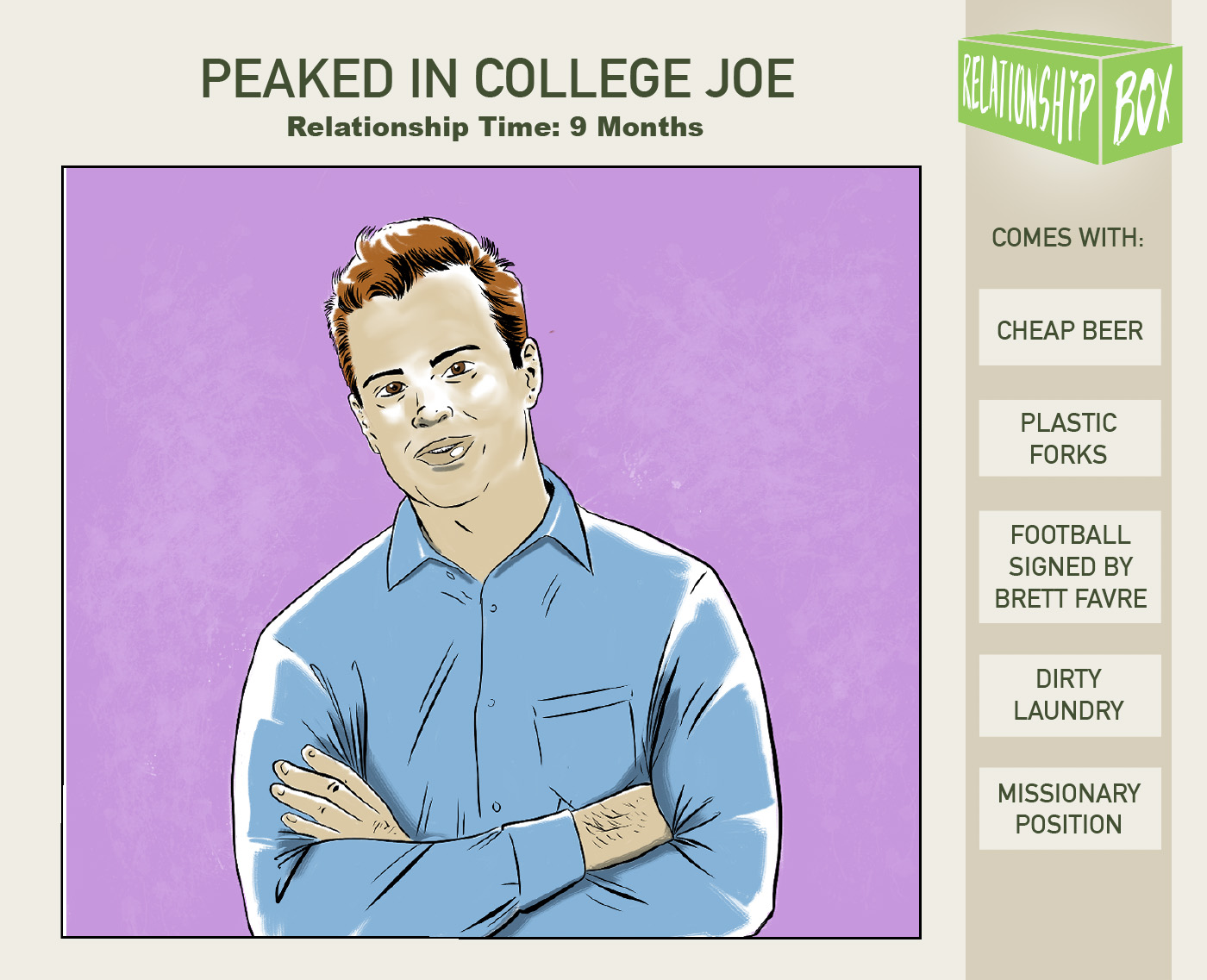 You can describe Joe in one word: BASIC. Every story he tells happened in college and involves a Wendy's parking lot. He eats icing out of the can, and on Sunday nights he likes to watch reruns of old college football games. Sopeaking of which, don't ask him if you can sleep in his old football jersey, he won't let you — it's in a frame for a reason.
- - -