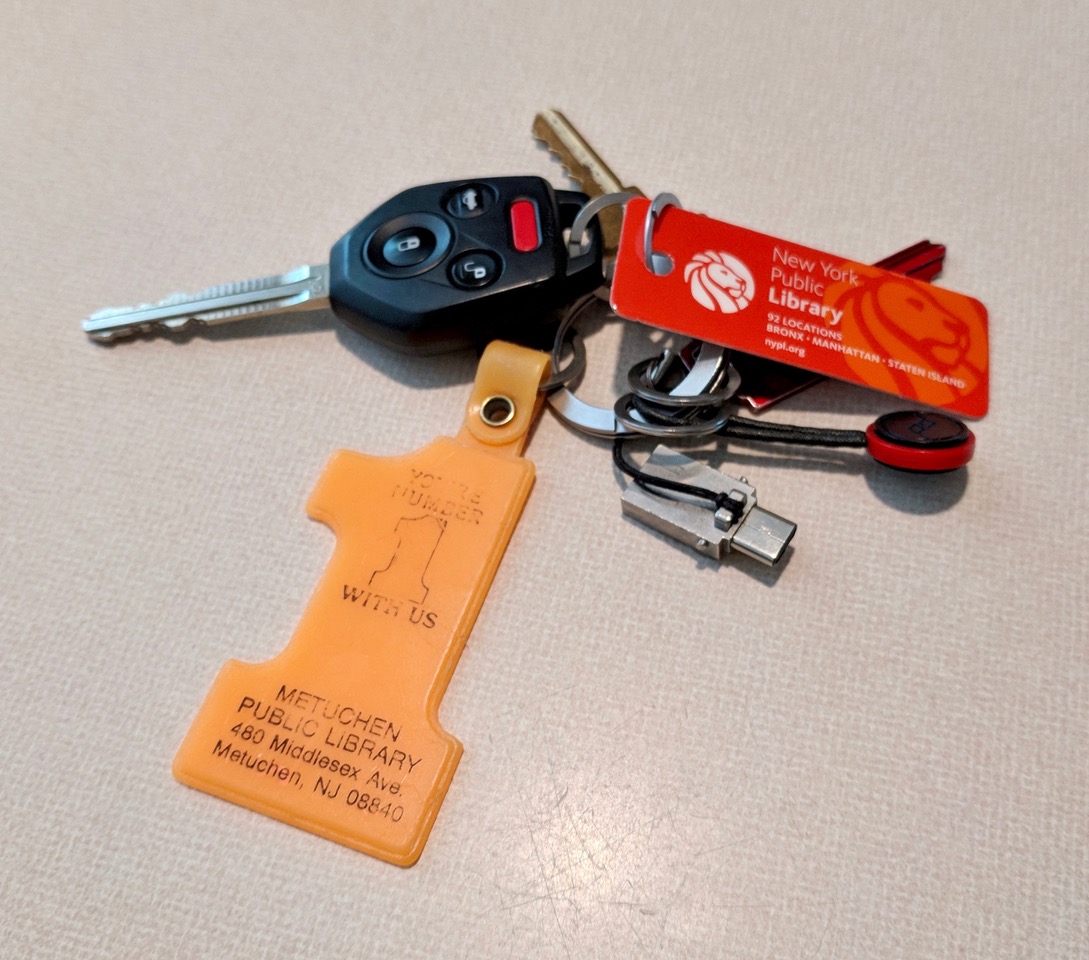 - - -
Back in 2014, we brought our first-born home to a house we'd just bought in Metuchen, New Jersey. On some long night when the baby wouldn't fall asleep and I needed something to distract me, I went digging through the boiler room downstairs and found a spare key ring that the previous owners had left hanging on a pegboard hook. It was an orange, awkwardly large, and kitschy numeral 1 that said, "You're Number 1 With Us!" The local library had given it away years earlier as some sort of promotion. I put it on my main key ring, and my wife noticed it immediately. She seemed to love it as much as I did.
I've lived in about a half-dozen cities, mostly in the South, but nowhere had really felt like home until we moved into that first house. Around the time I found the big orange 1, New Jersey had just begun to feel like a place where I wanted to stay, and the 1 became a really important totem of that feeling. There's an earnestness and authenticity to it, and it reminded me daily of how lucky we were to live in that particular house, and that particular town, both of which I let myself fall deeply, unironically in love with.
We later sold the house to move closer to family. I briefly considered leaving the key ring where I'd found it for the next owners to discover, but it meant too much to me. The letters have faded a lot, and I'm prematurely mourning that they'll disappear entirely. I could preserve them by removing the tag from my key ring, but I love it too much to do that.
- - -
Key Ring Chronicles is a crowd-sourced project that explores the stories behind objects that people keep on their key rings. It was created and is overseen by Paul Lukas, who has kept a quarter with a hole drilled through it on his own key ring since 1987. Readers are encouraged to participate by sending photos and descriptions here.