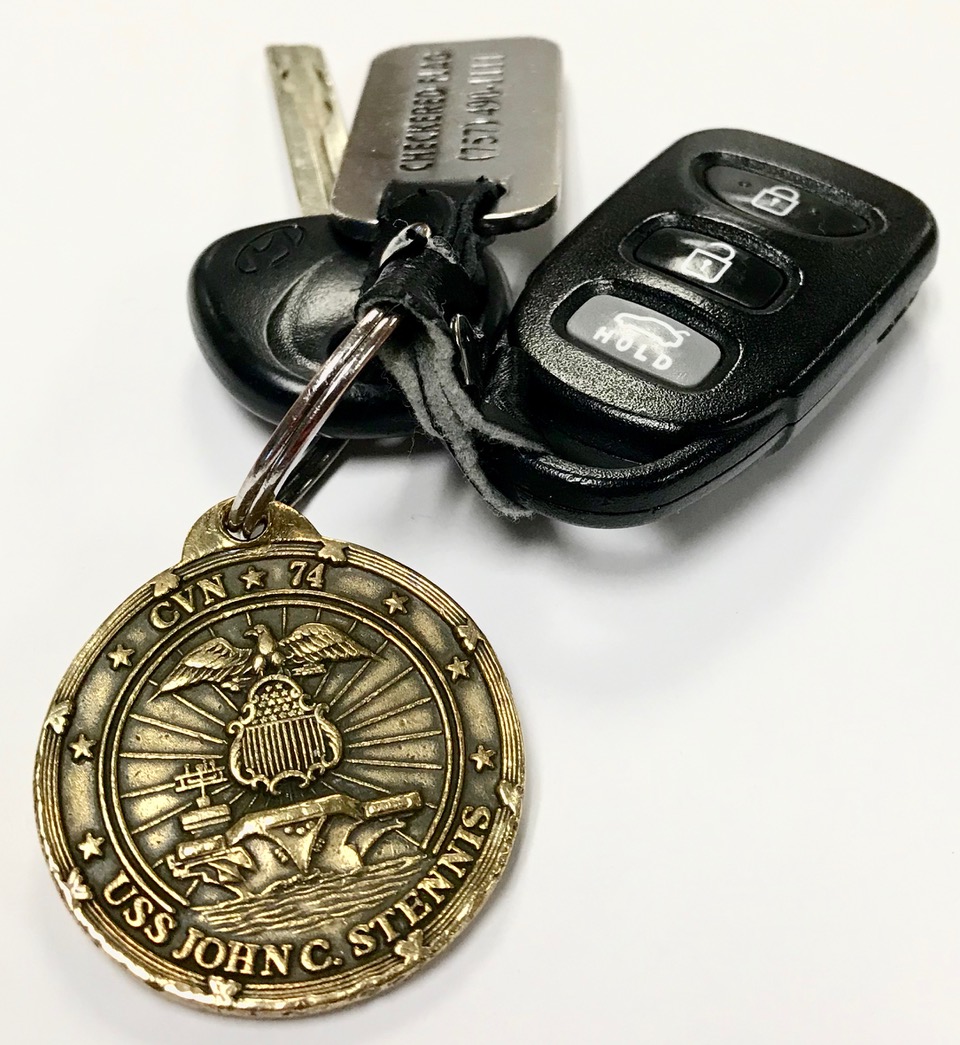 - - -
In March of 1995, I reported to the pre-commissioning unit of USS John C. Stennis in Newport News, Virginia. I was a Navy journalist, and very excited to finally have the opportunity to be a part of the commissioning crew of the Navy's newest aircraft carrier.
Before a U.S. Navy ship joins the active fleet, it is referred to as a pre-commissioning unit. We worked out of offices near the shipyard where the ship was built, waiting for our move-aboard date in the fall. Soon after that, on Dec. 9, 1995, the ship would enter into active service with all of the pomp and circumstance of a proper Navy ceremony and officially become USS John C. Stennis, named after the former senator from Mississippi.
As a senior Navy journalist, I supervised four other journalists in the operation of the ship's public affairs office. Prior to the ship's commissioning ceremony, our office worked closely with the Stennis family and the commissioning committee. We were also busy preparing our workspaces for our "regular" mission, which included publishing a daily newspaper at sea and operating the ship's closed-circuit television system.
The week leading up to the commissioning date was filled with events commemorating the occasion, including a commissioning ball. There, crew members received several gifts from the commissioning committee to commemorate being part of the ship's first crew, including a medallion with the ship's seal. It was a treasured keepsake, reminding us that we were and would always be known as plankowners — members of the very first crew when the ship joined active duty.
I put my medallion on my car key ring had have carried it there ever since. (My other keys are kept on a separate ring to minimize clanking against the medallion.) I retired from the Navy in 2001 after more than 20 years of service, but I keep the medallion as a reminder of that very cold day aboard Naval Station Norfolk when we brought our great ship to life, and of the men and women I served with. I'm very proud of the fact that more than 20 years after the ship was commissioned, this medallion, just like that great ship, is still in great shape and has many more years of service left in it.
- - -
Key Ring Chronicles is a crowd-sourced project that explores the stories behind objects that people keep on their key rings. It was created and is overseen by Paul Lukas, who has kept a quarter with a hole drilled through it on his own key ring since 1987. Readers are encouraged to participate by sending photos and descriptions here.