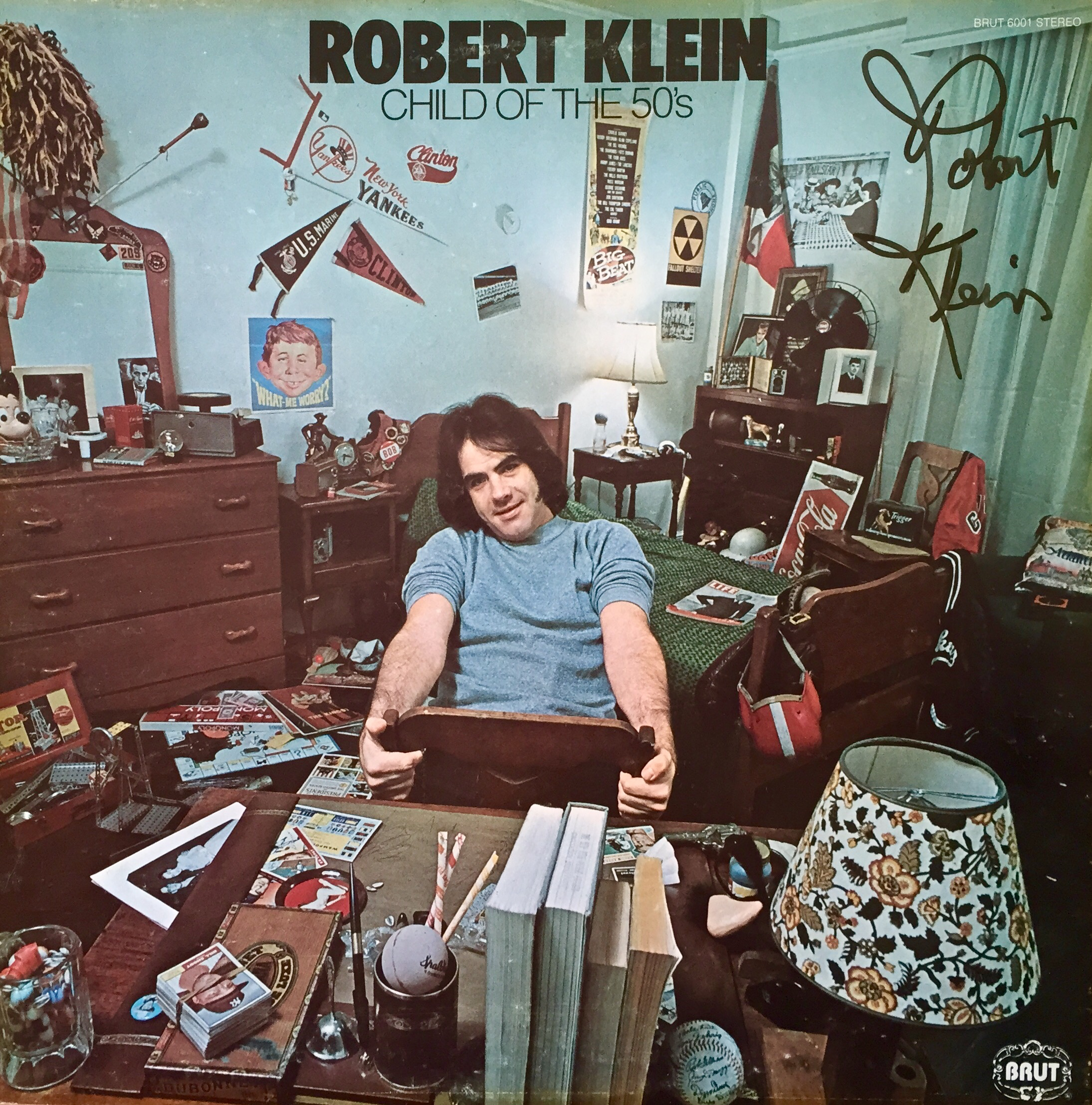 - - -
A few years ago I received an urgent message from my old high school friend, producer David M. Latt. He was in a minor panic because he had an actor fall out and needed to quickly recast a role in his production Sharknado 2: The Next One. Latt asked if I could help connect him with comedian and actor Robert Klein to offer him the part of the mayor of New York City. As I am always delighted to play matchmaker for my pals, a couple of phone calls later it was done. Latt and I agreed that he had traded up, as the original casting was pretty out there. I mean, even in the sublimely surreal world of Sharknado, who could buy that the people would have actually elected Donald J. Trump?
I first got turned on to Robert Klein in the late 1970s/early 1980s when I discovered The Robert Klein Radio Hour. I still have a few cassette tapes of the show that I recorded off the air from back then… when I spelled his name KLINE on the label. It was a great talk/variety show in FM radio's heyday. Initially, I was drawn to the program because it featured the coolest people in comedy and music of the time. Bill Murray. The Police. Frank Zappa. It was like a happening for the ears and I became a big fan the hip, smart, funny host who also blew a mean harp. I sought out his comedy LPs, buying three all at once. New Teeth, Mind Over Matter and the generation-defining Child of the 50s. I devoured all things Klein after that. His late night TV appearances. His HBO specials. I even made a point of setting up the family Betamax to record the Burt Reynolds movie Hooper because I saw in the cable guide that Robert was one of the stars. (It's actually a great movie and Klein plays a fantastic prick in it.) When I would later start writing for comedians and performing stand up, many of my contemporaries cited Klein as a major influence. Back then, there were really three comedians everyone aspired to emulate. Pryor, Carlin, and Klein.
I didn't meet Robert until 2006. I was still living in LA and I learned that he was going to be appearing on Jimmy Kimmel Live. There was also some big musical guest that night but for the life of me, I can't remember who it was. A number of my friends were going to the taping to see the band. I went to see Klein. I took my friend Jonah Ray with me who was probably incredulous that I wanted to duck out of seeing the musical performance to go backstage and meet Robert. But that's what we did and the beginnings of a professional and a personal relationship were forged. Robert and I kept in touch when I moved to Atlanta. And when I started doing stand-up again after not having been on stage in about 16 years, I mentioned it to Robert. He said he had always enjoyed working in Atlanta and I facilitated an engagement for him at the Punchline. In turn, he asked me to be his opening act.
Shortly thereafter, I was in New York producing the Starz series Gravity with my good friend and frequent collaborator Eric Schaeffer. As always, I made sure to cast my funny friends. I wrote a part for Larry Miller as a proctologist. (Incidentally, Larry is one of the guys who would always name Klein as one of his influences.) We were struggling with who could play a funny priest. I suggested Robert and Eric loved the idea. Robert accepted the offer immediately, enthusing, "you are making my fondest wish come true." I was puzzled. "To play a priest?" Klein quipped, "No, to play anything other than a Jew!" He punched the word "Jew" for maximum comic potency and I laughed heartily. I pictured him leaning in on the delivery, Klein's classic technique to help stick the landing. His was an oft-imitated style, but make no mistake, it was pioneered by Klein.
While Robert and I were getting to know one another, I discovered that he was a massive Jonathan Winters fan. Jon and I had already been very close for many years at this point and I enjoyed nothing more than sharing him with people who also loved him. I put the two of them on the phone with one-another and they were off to the races. The Second City-trained Klein reveled in improvising with the master. Not too long after that, I was helping my buddy Paul Provenza book a few guests for his new Showtime series The Green Room. I had also introduced Paul to Jon and he was keen to have him on one of the first episodes. Jon was a little hesitant but when I suggested that perhaps Klein and Rick Overton could also be on the panel, Jon got excited and said yes right away. Then I called Robert. He was recovering from some dental work and didn't feel much like schlepping out from New York to LA for the gig… until I mentioned that he'd be doing it with Jon. That sealed it. And even though I was in the middle of a production, I flew from NYC to LA for less than 24 hours just to be there for the taping. I've never seen four adults more enthralled to be in one another's presence. It was magical.
From that point on, Robert and I would see each other frequently. For meals. For theater. I even spent one memorable July 4th swimming in his pool. Just me, Robert and my then three-year-old daughter splashing around like kids. Then four years ago, we lost Jonathan. I knew he was in failing health but I had to go to out of the country for work. I had hoped he'd hold on until I could get back to the states to see him at least one last time. Unfortunately it wasn't to be. A day or two after I got to Stockholm, my phone rang. It was Robert who called to break the sad news to me. A month later, when I traveled to California to help Jon's family with the memorial service, Robert flew out as well. Here was a man who was not only one of my comic heroes, but a hero to so many, flying cross-country to say goodbye to one of his heroes. He was also there to support me. His poster from Child of the 50s had hung on the cork wall of my childhood bedroom and now there he was, arm around my shoulder, giving me strength when I needed it. Whoever said you should never meet your heroes must have had much different heroes than mine.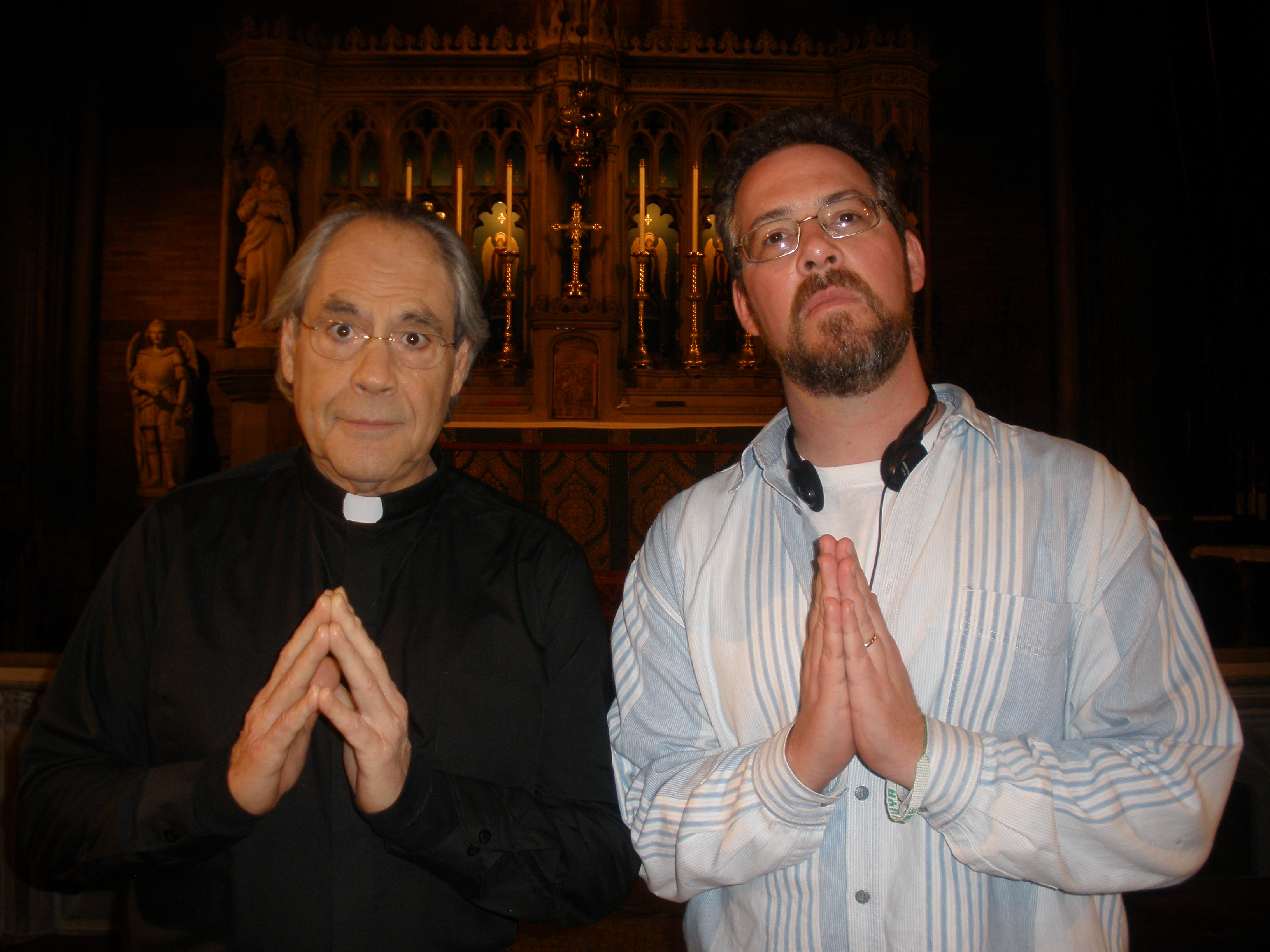 - - -
The Harvey Weinstein-produced documentary Robert Klein Still Can't Stop His Leg premieres on Starz on March 31st at 10 pm EST.