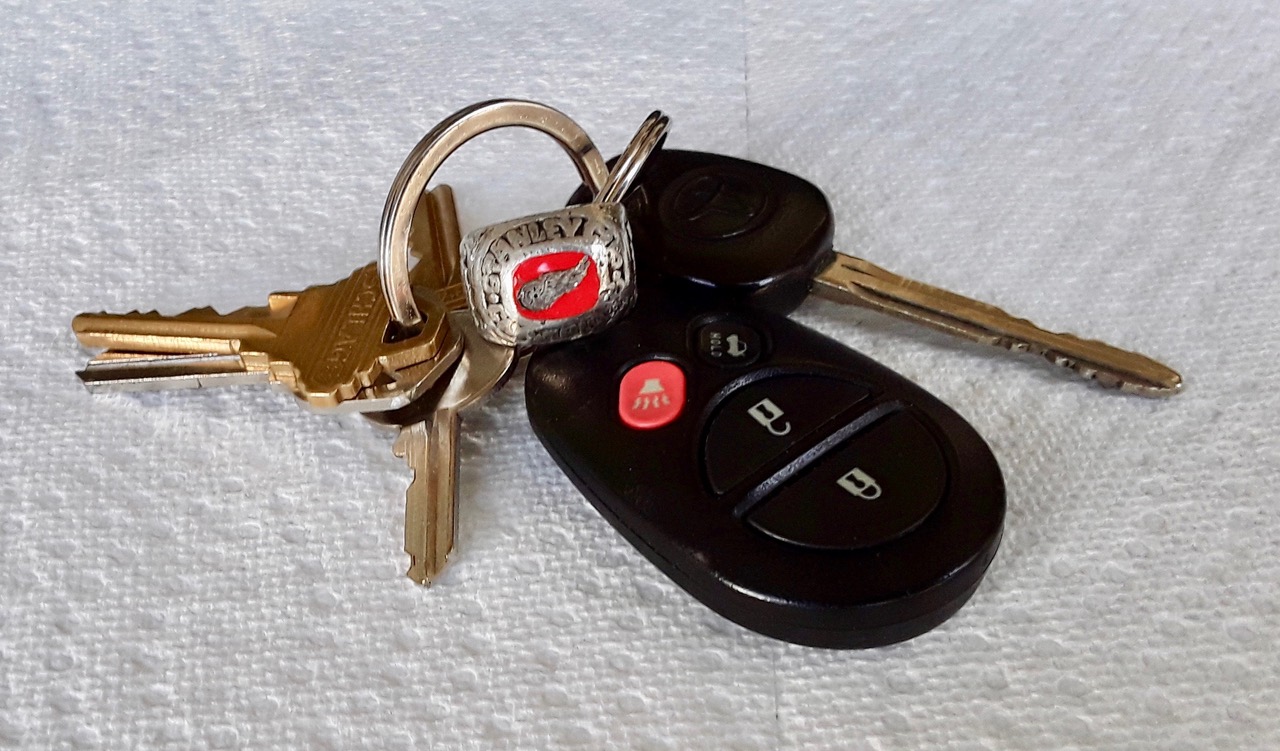 - - -
Shortly after the Detroit Red Wings won the Stanley Cup in 1997, team owner Mike Ilitch offered fans the chance to purchase a replica of a Stanley Cup championship ring, similar to the ones awarded to the players. The rings were available for 99¢ when ordering a pizza from Little Ceasars, which Ilitch also owned.
I purchased a few of the rings and gave them to friends and family. One of them went to my friend Keith's twelve-year-old son, Christopher, who was a huge Wings fan. He was ecstatic and proudly showed it to all his friends. But he soon lost the ring and was devastated. Being the swell guy that I am, I gave Christopher the ring that I had kept for myself. By that time I had given away all the others and was left without one.
Fast forward ten years, to 2007. My five-year-old granddaughter, Ashley, insisted on giving Christmas presents to her family members. She rummaged around her house and came across a Red Wings replica ring in the back of the junk drawer. It was the one I had given to her father, my son-in-law, ten years earlier. Without his knowledge, she wrapped it up and gave it to me for Christmas. It's a little worse for wear, but I have carried it ever since on my key ring.
- - -
Key Ring Chronicles is a crowd-sourced project that explores the stories behind objects that people keep on their key rings. It was created and is overseen by Paul Lukas, who has kept a quarter with a hole drilled through it on his own key ring since 1987. Readers are encouraged to participate by sending photos and descriptions here.