"Life is a rollercoaster!" — my entire Instagram feed
- - -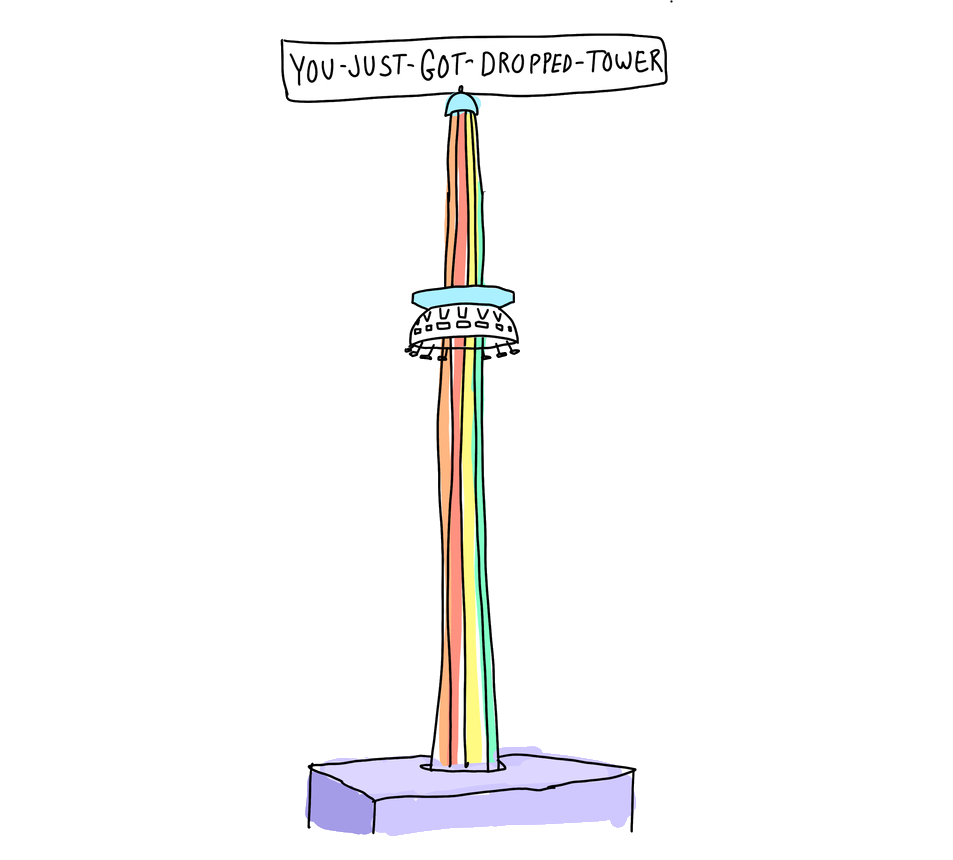 The You-Just-Got-Dropped Tower​​
Have you ever been unexpectedly dumped? Or fired? Or had your Uber driver cancel when they're only a minute away from picking you up? Congratulations, that's life on the You-Just-Got-Dropped Tower.
- - -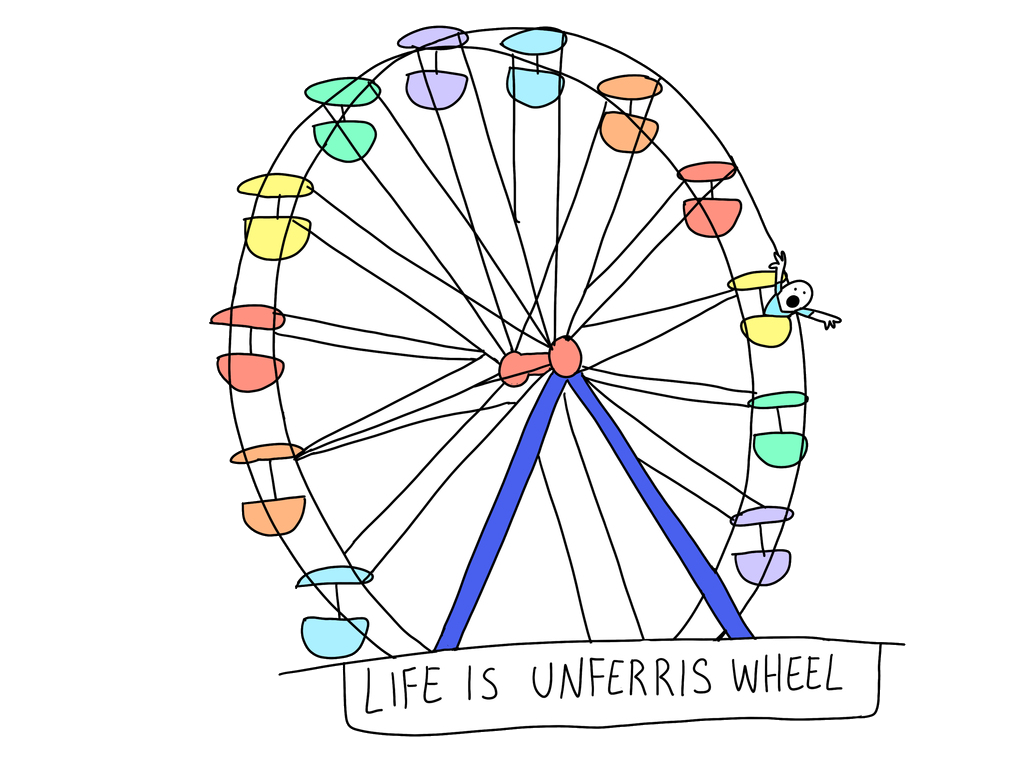 The Life-is-Unferris Wheel​​
Nothing's fair on that Unferris Wheel. For example, your life comes to a complete halt when someone new gets on board, even if they're not yours. Like, if it's your brother's kid, why do ​you​ have to lock up your machete? Unfair.
- - -
The Pir-ate Too Much Ship
Life is a Pirate Ship. Sometimes you're up, sometimes you're down, but the moments in which you feel like you don't weigh very much are really quite brief.
- - -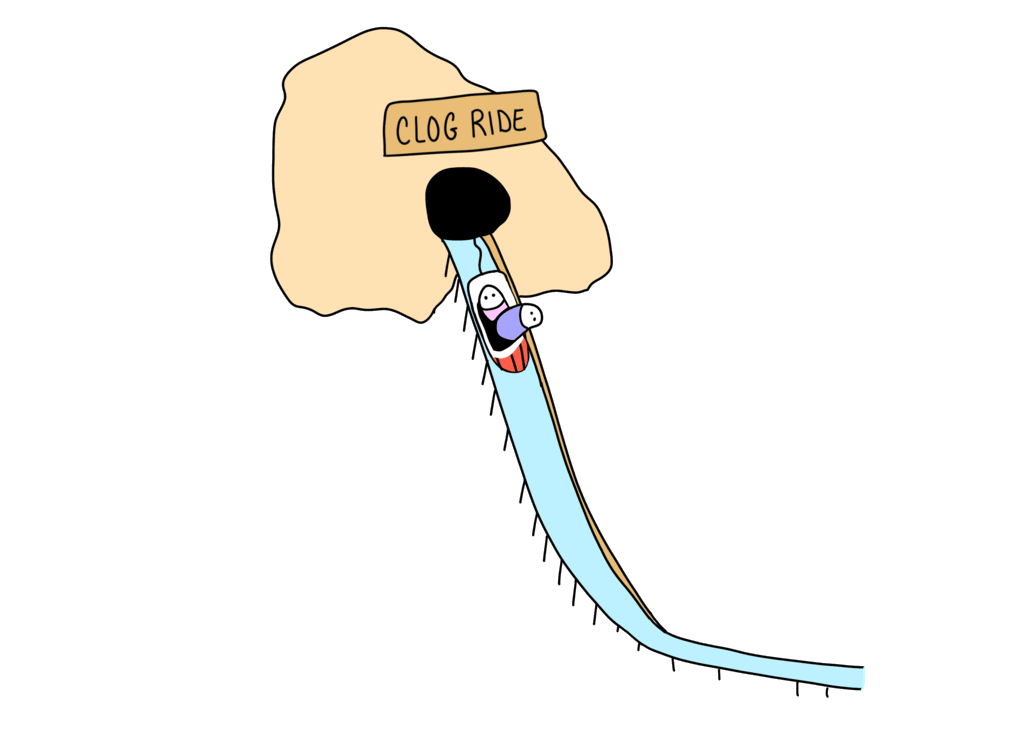 Clog Ride
​​In life, much like on a log ride, there's a lot of unexplained liquid. Seriously, being a woman is all fun and games until your toilet gets clogged (you ​swear​ you didn't mean to flush that tampon). You'll get sprayed, and, to be completely honest, you might do some of the spraying. All aboard the clog ride!
- - -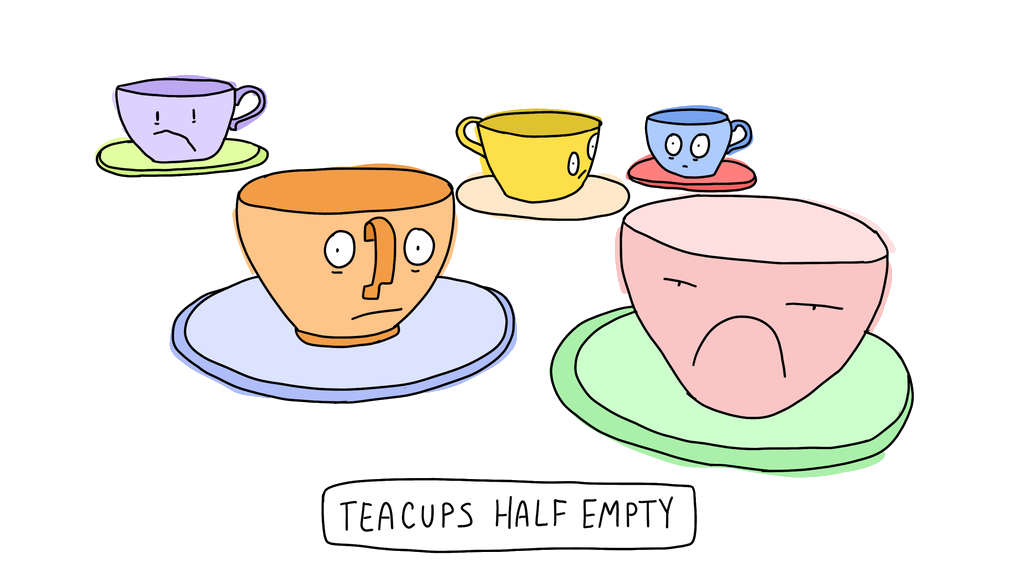 Teacups Half-Empty
Do you go through life with a "teacup is half-empty" mentality? It can be really hard to see the bright side, and honestly, the people who do are annoying. Avoid them on the Teacups Half-Empty ride.
- - -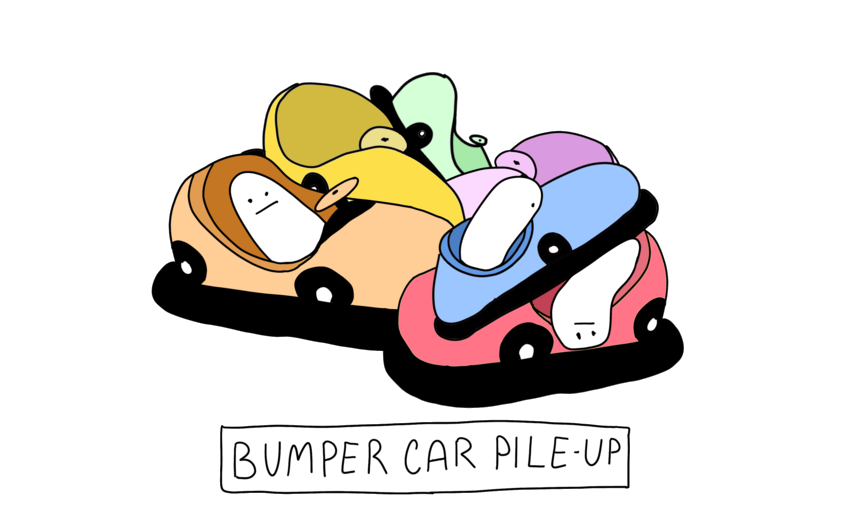 Bumper Car Pile-Up​​
Life's just like bumper cars; the more you crash into other people and disrupt their ride, the better you're doing. More likely, though, is that you will all crash into each other and get nowhere.
- - -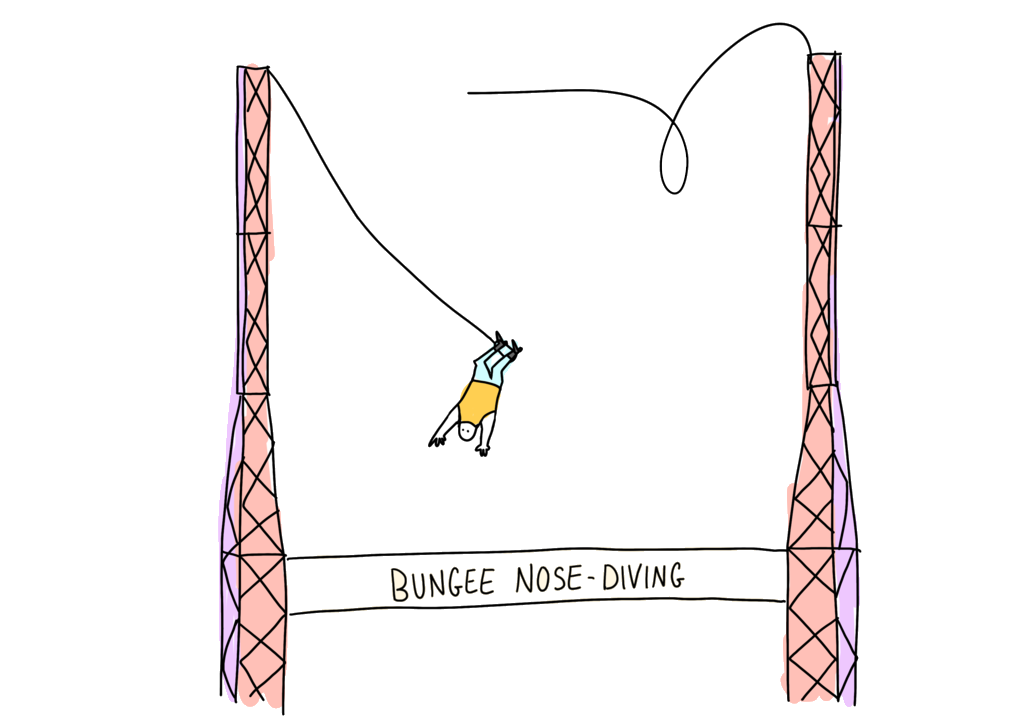 Bungee Nose-Diving
In this bungee jump called life, you'll likely end up on a downward trajectory. Then you'll go back up for a second, but not that high. Then you'll go down again. Then you might go back up for another short second (sometimes people form a band during their midlife-crises). But ultimately, you'll end up down. All the way down.
- - -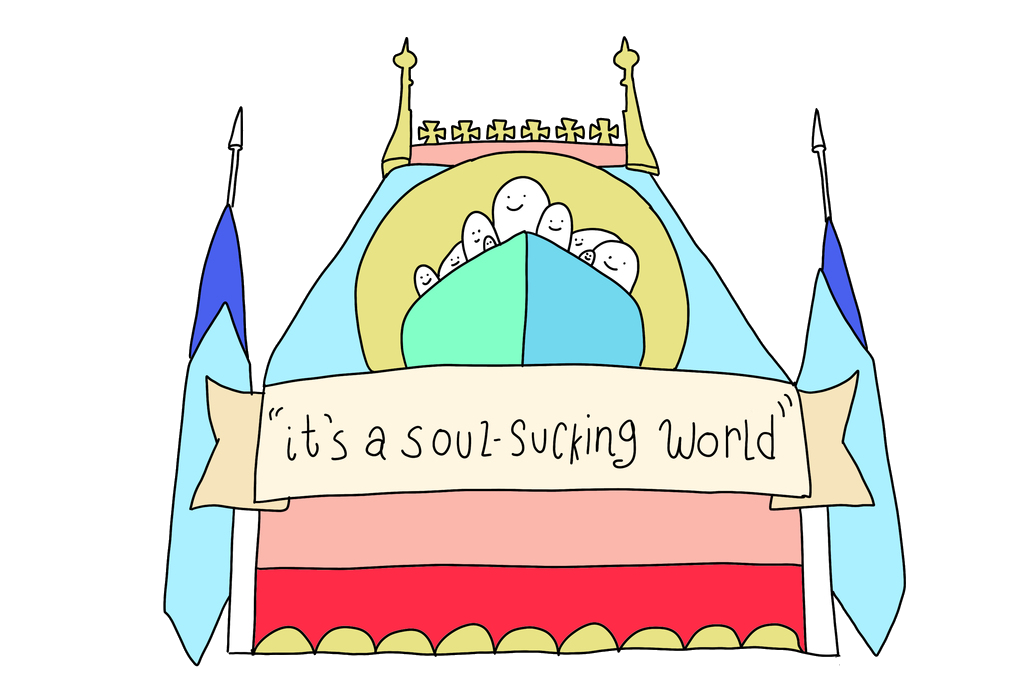 It's a Soul-Sucking World​​
Everyone is so goddamn annoying. Why won't they stop singing? It's a soul-soul-soul-soul-soul-soul-soul-soul-sucking world.