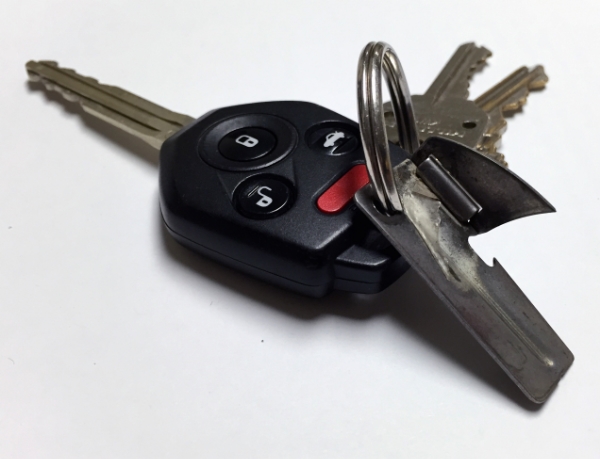 - - -
In 2009, I was working as an editor at Milwaukee Magazine when a story came across my desk about the P-38 can opener — a small aluminum can opener that was distributed to every American soldier from 1942 through 1980. It was discontinued when the military transitioned from canned K- and C-rations to plastic bagged MREs (Meal, Ready-to-Eat). But even though the military stopped using it, the P-38 is still in production today and is distributed all over the world.
As it turned out, the P-38 was developed and manufactured just outside of Milwaukee by the J.W. Speaker Corp. While working on the story I met with Jack Speaker — J.W.'s son — and he gave me a P-38, which has been on my key ring ever since.
My wife hates it because she pokes herself on it whenever she takes my car. I occasionally do the same, but I'd never tell her that. Besides, you never know when it'll come in handy. While I've never tried to open a can with it, it does make quick work of any shrink-wrapped package or errant thread.
While I initially put it on my key ring more or less on a whim, I think it's remained because I've always been a lover of history and of Milwaukee, and the P-38 is a pocket-sized symbol of both.