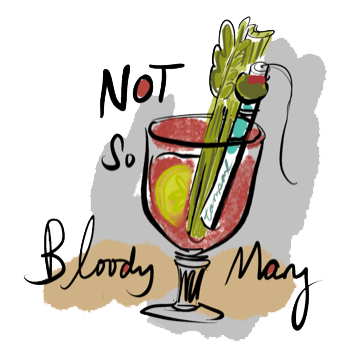 Not So Bloody Mary
But also, surprisingly bloody when you least expect it.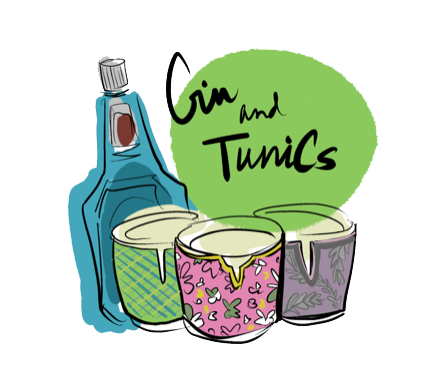 Gin and Tunics
Leave nothing everything to the imagination.

Martini Very, Very Dry
Garnish with an olive and a dab of K-Y jelly.
Sex on the Beach with a Floppy Hat and SPF 85
Protect yourself before you wreck yourself.
Chin Hair of the Dog
10x magnifying mirror sold separately.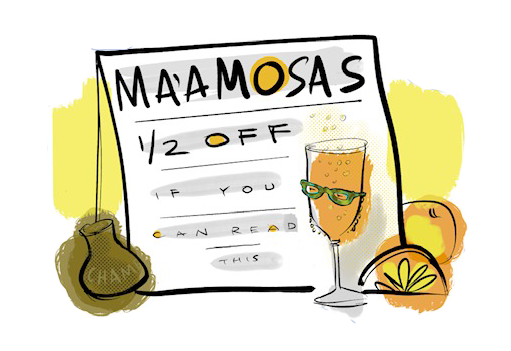 Ma'amosa
Bring your readers because this is no brunch for misses.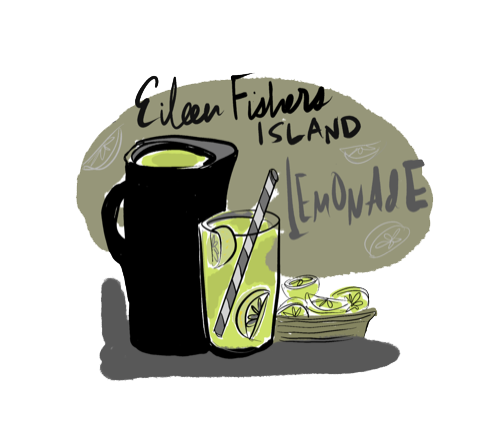 Eileen Fisher's Island Lemonade
Mix your lemons with your linen.

Dark & Stormy and Totally Over Your Shit
Been there, drank that.
Who You Calling "Old-Fashioned"?
You there in the Wham! concert T-shirt, that's who.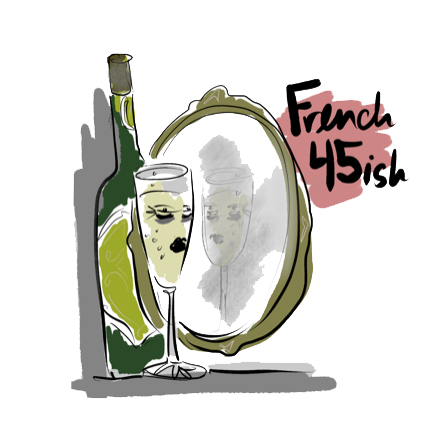 French 45ish
That's "Mademoiselle" to you.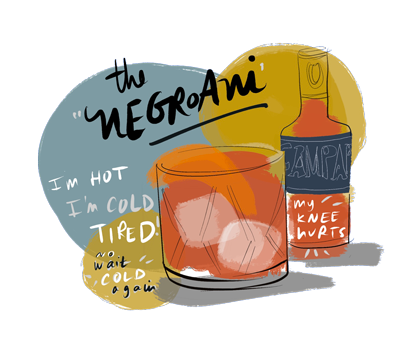 The NeGROANi
Everything hurts, drink up.

Sloe Gin Frizz
Perfect for higher humidity and lowered shits to give.
Southern Comfort Before Fashion
Easy and breezy. You know, something that doesn't cinch at the waist.
Whiskey Dour
Life sucks and then you're fifty.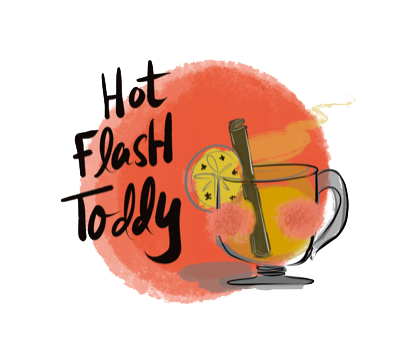 Hot Flash Toddy
Hot Girl Summer, only make it year-round.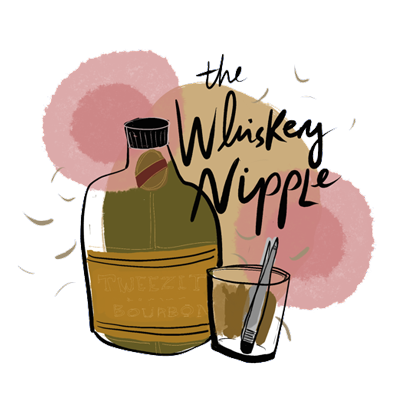 The Whiskery Nipple
One part whiskey, one part tweezers. Cheers!