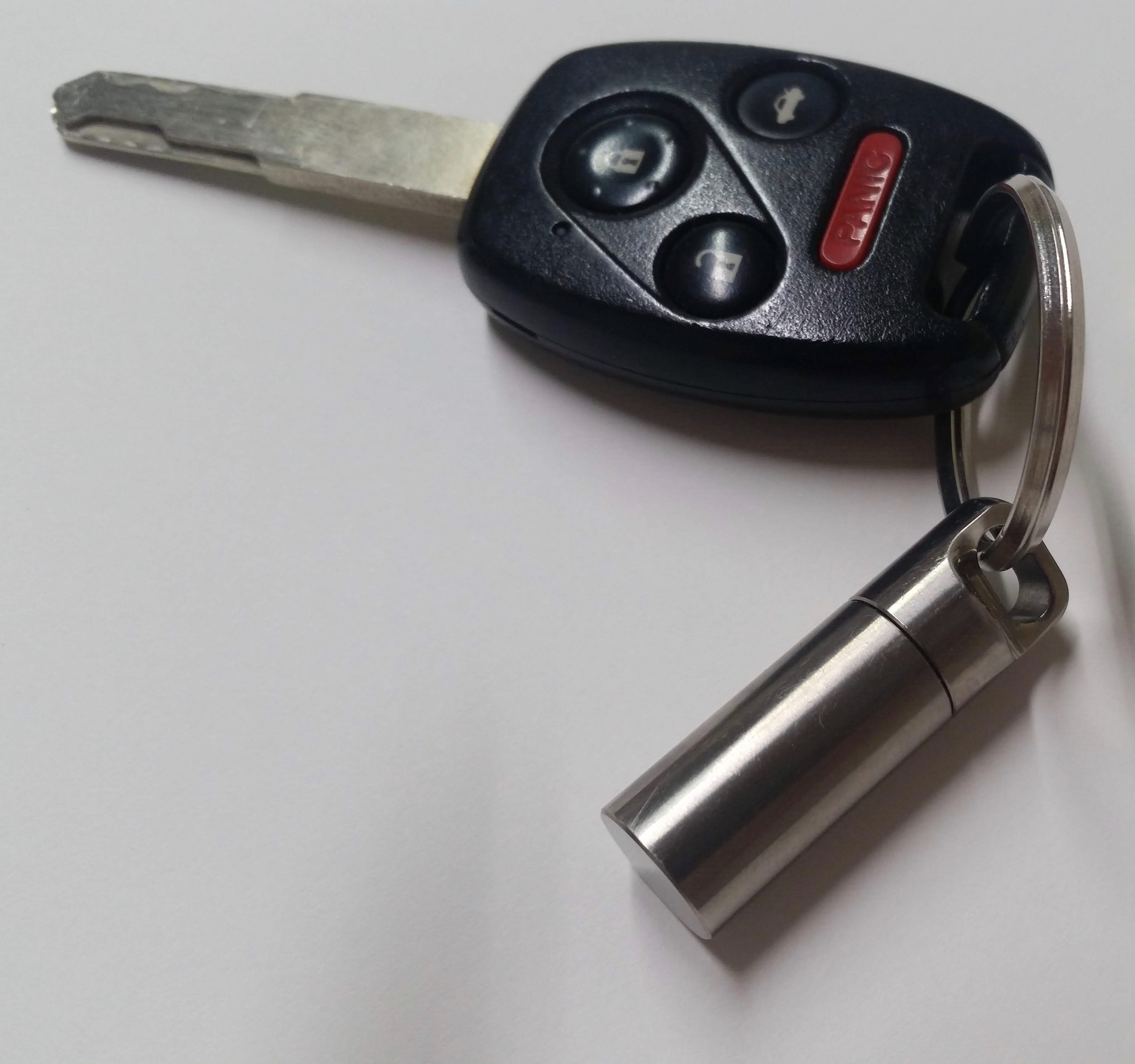 - - -
I live in a rural world of unlocked doors. My car key is the only one I use daily, so my key ring needs are minimal. The only requirement is that my key ring should be big enough to find in my bag but small enough to carry in my pocket for a hike or a stop at the grocery store. For a while I was using a small souvenir turtle bottle opener from Bora Bora that I found in a dusty junk drawer.
Then, earlier this year, I had a surprise heart attack at the age of 52. And I could have another. So now my key ring is accompanied by a small titanium cylinder with a supply of nitroglycerin pills inside.
I still carry only one key, but the key ring just got a whole lot more important. Every day that pill container reminds me that I was lucky, while simultaneously scaring me to death.
- - -
Key Ring Chronicles is a crowd-sourced project that explores the stories behind objects that people keep on their key rings. It was created and is overseen by Paul Lukas, who has kept a quarter with a hole drilled through it on his own key ring since 1987. Readers are encouraged to participate by sending photos and descriptions here.